I have FINALLY got around to giving Galaxy Nails a go, and for my first try, I'm quite impressed. It did take quite a long time but I'm pleased that I was actually able to do this form of nail art easily on both hands because you don't have to be neat with it!
I followed the brilliant Galaxy Nails Tutorial by Effie over at Effie's Makeup box. I had all of the polishes she used except the glitter but I managed to find an old one by Spangles in my mum's nail polish drawer. It's not a chunky glitter but it is different coloured and I thought this worked pretty well!
Towards the end I was doing it at super fast speed. I wasn't even waiting for the polish to dry as I found that it mixed a lot better. The clear polish also helped it blend quite well.
I also gave the nails a little twist with an accent finger using some stick on stars! I thought it was very appropriate for the Galaxy theme! :) What do you think? Bare in mind this is my first attempt! I personally think my thumb is the best one!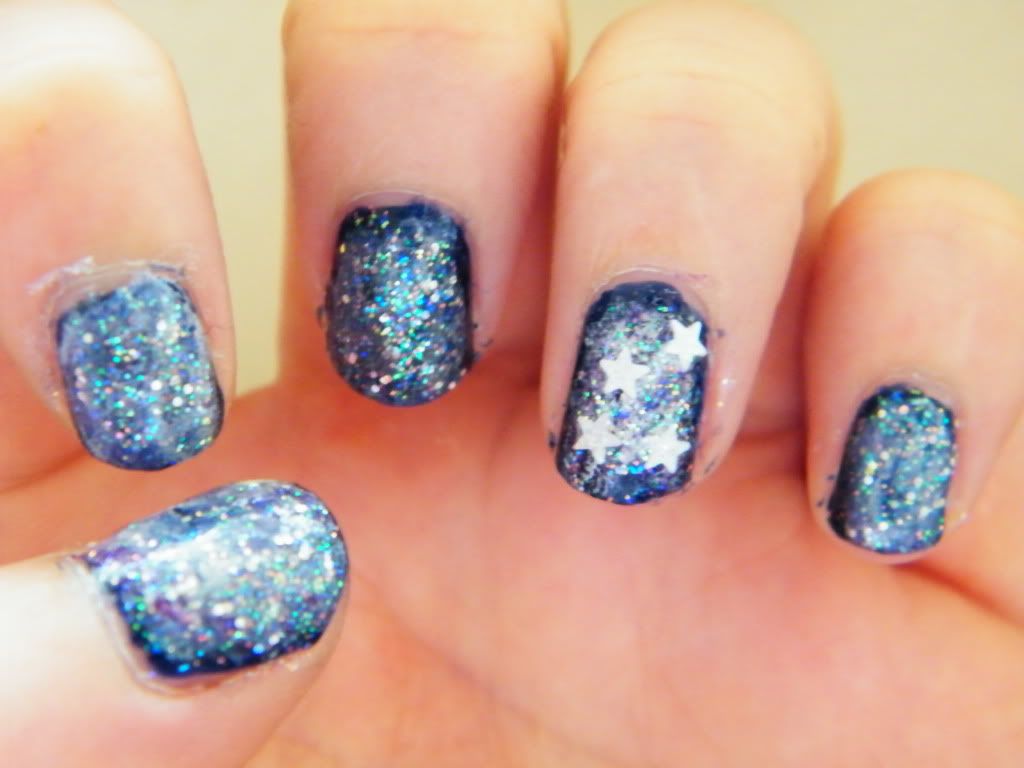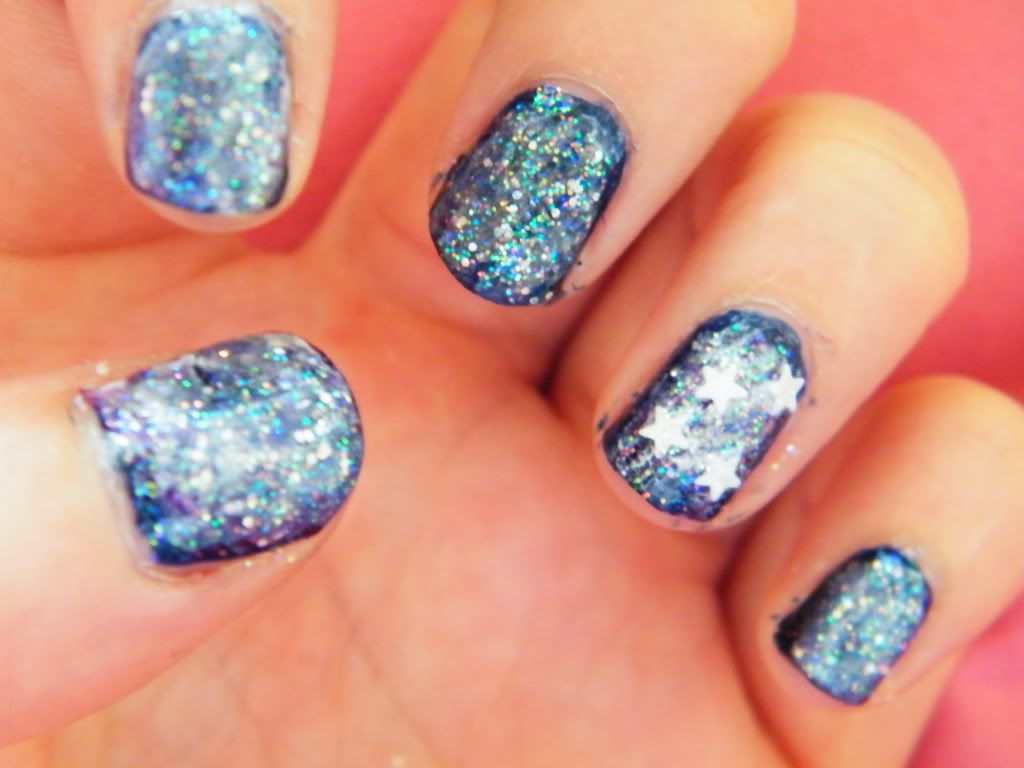 And here is what I used to create the look:
I realise some of them are a bit messy but I stupidly took the photos before I cleaned up the edges.
This has got to be my favourite nail art trend in a long long time and I'm thinking this could possibly work with other colours as well? Though if you were to use other colours it would loose the Galaxy theme. Maybe it's something I'll try in future!