Monki: Pink Lerima Top - €8
New Look: Gold & Silver Spike Necklace - £4.99, Safia Dip Hem Skirt - £19.99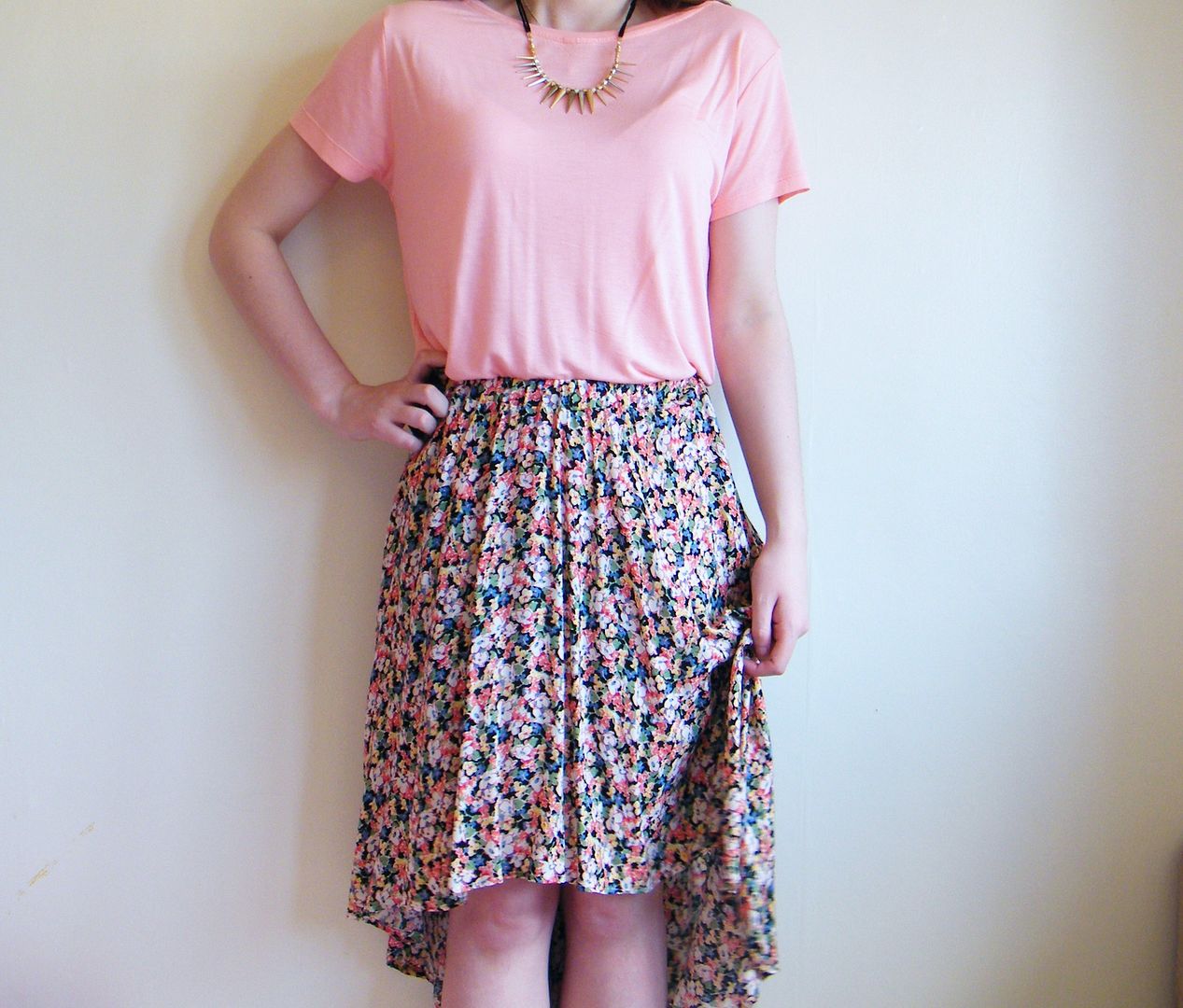 Not a brilliant outfit photo but I still haven't mastered doing full length ones just yet. I tend to take outfit photos while standing on my bed as that's really the only place I have a blank wall. I also tend to chop my head off outfit photos because I'm usually never wearing any make up and my hair is still damp as I've let it dry naturally! I will work on this though!
I haven't actually worn the skirt properly yet as it hasn't really been warm enough, but now the sun is coming out I think it might be time to throw it on! I decided to pair it with a tshirt I picked up from the Monki store on Carnaby street. It's really casual and loose fitting but can be dressed up as well.
The skirt has a lovely drop hem which I love. It's perfect for someone as short as me as it feels like I'm wearing a maxi skirt but it doesn't make me look really stumpy because you can see my legs at the front. Amazing! It's the perfect beach skirt as well and looks great with some cute sandals or flip flops!
If only I was going away on holiday this year, this would be the first thing I would pack in my suitcase!