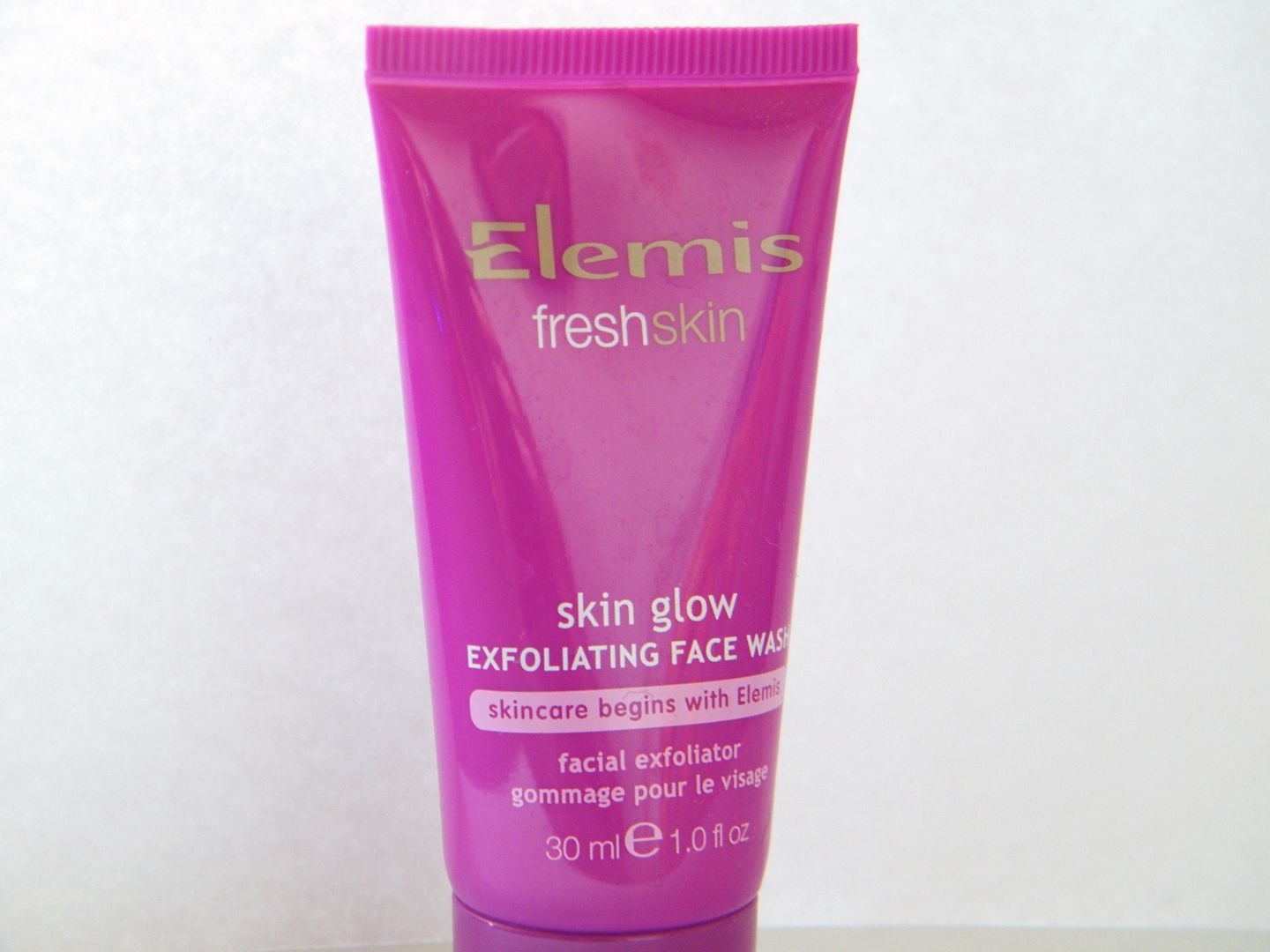 Elemis Fresh Skin Exfoliating Face Wash - £12
Before I discovered the Elemis Fresh Skin range, using an exfoliator on my face would be the last thing I'd want to do.
I have the most sensitive skin imaginable including reoccuring redness and spots in the same place, which is beyond annoying.
I got this product as part of a set at Christmas and was wary about using it on my face, but I decided to go ahead and try it and I can't believe how gentle it is.
The range is aimed at 'younger' skin such as the skin of teenagers and young adults, so it is much more delicate and not as harsh as most facial products.
The exfoliating face wash contains cherry powder (hah!) and jojoba beads which are extremely gentle on my skin. I tend to use this once a week and only a little amount at that but it leaves my skin feeling really refreshed.
I'm not sure anything will get rid of the reoccurring redness and spots but I have noticed that my skin is a lot softer and cleaner after using it.
The range is apparently going to be sold in Superdrug stores so I'm really hoping it makes it to my local store as it would make buying it much easier. I'd totally recommend anything from the range, I will definitely be stocking up!