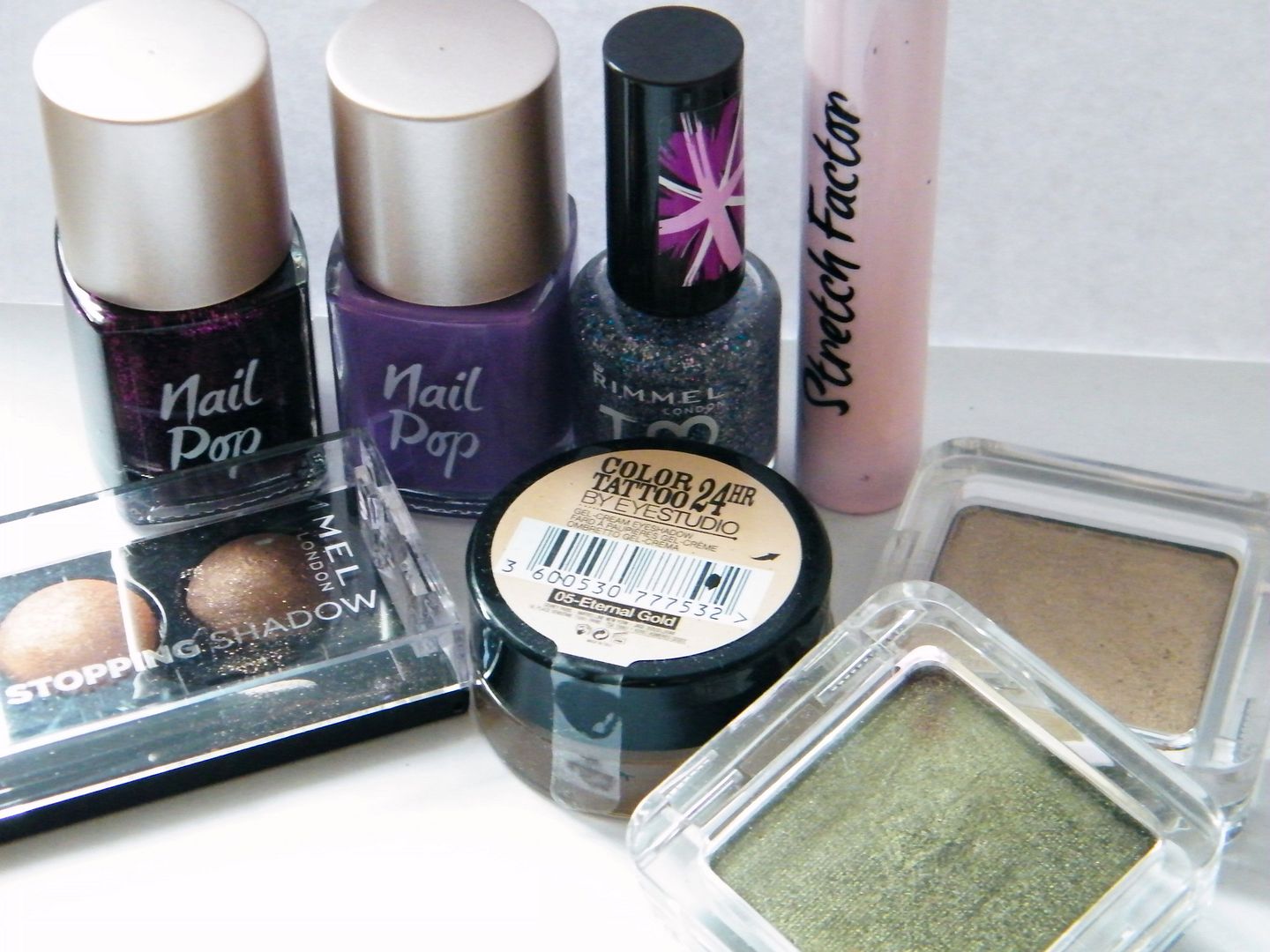 Look Beauty: Nail Pop in Glamrock & Flares - £5, Statement Eyes Eyeshadow in Khaki & Charm - £4, Stretch Factor Lengthening Mascara - £6*
Rimmel: Traffic Stopping Eyes - £6.49, Lasting Finish Nail Polish in Disco Ball - £2.99
Maybelline: Colour Tattoo 24HR by Eyestudio in Eternal Gold - £4.99
April has been a fair month for products. I haven't discovered many new ones and some that I've tried out haven't been that great, so I'm mostly featuring nail polish and eye products that I've purchased this month!
As I mentioned before I had quite a shopping spree on the new Look Beauty website and I found the products to be quite good, especially the nail polishes! The mascara has become a daily favourite that I rotate among my other mascaras and I use the eyeshadows every now and then! They're all nice little additions to my make up bags!
The Look Beauty 'Charm' eyeshadow looks a lot like the 'Eternal Gold' shade of the Maybelline Colour Tattoo, a product which I love a lot. It's very thick and creamy and is great to apply. Another great addition!
I really rate all three nail polishes that are pictured above. The Look Beauty Nail Pops are two great shades that are long lasting and reasonably priced. I'm definitely going to buy some more colours!
And last but not least, the Rimmel nail polish in Disco Ball is one that I picked up in Primark of all places. I actually love wearing it over a minty green shade and it's a nice little dupe of the more expensive glitter polishes out there!
What have been your favourite products this month?