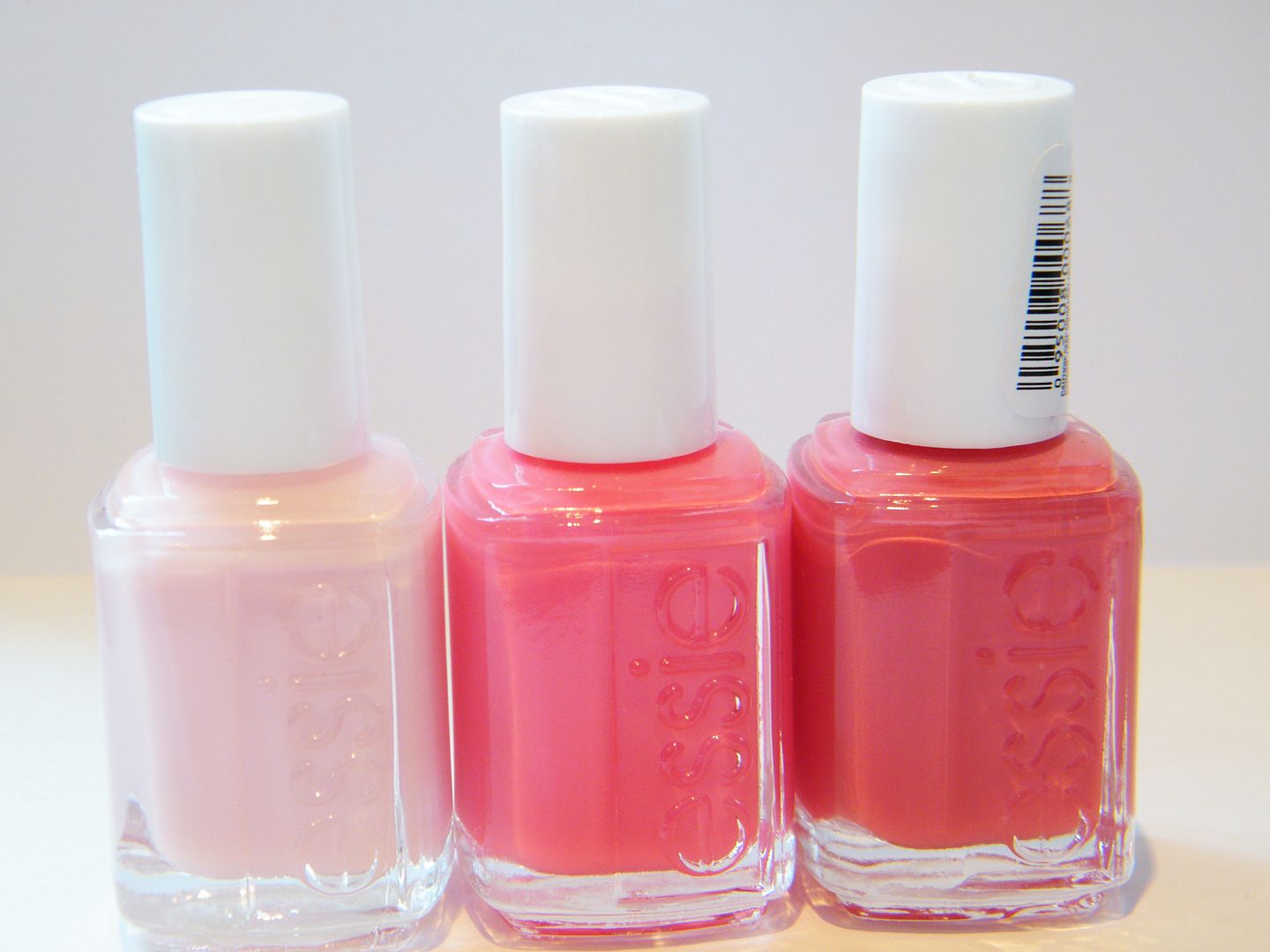 TK Maxx: Essie Nail Polishes in Hi Maintenance, Clambake & Infatuation - £9.99 set of 3.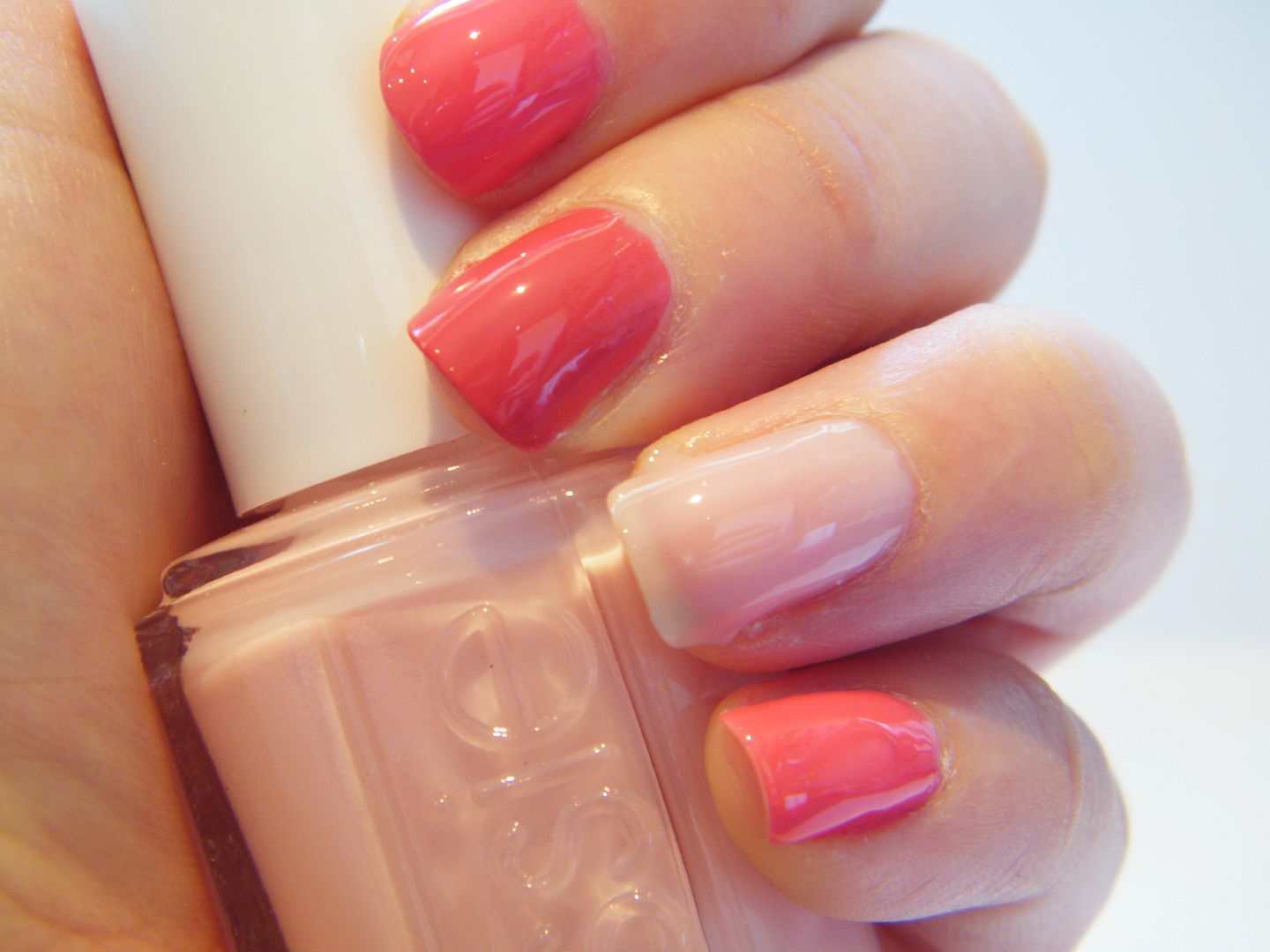 I know these aren't the new Essie polishes that are on sale in Boots and Superdrug, but they were £9.99 for a set of three in TK Maxx, so I couldn't really resist. I'm not sure the polish names are correct as they don't all seem to match the website but they're cheap and cheerful colours, a perfect pick me up!
I decided to wear all three of the polishes in a kind of ombre style. The 'Hi Maintenance' polish is extremely thin and watery so it took about five layers to get a complete finish. The 'Clambake' and 'Infatuation' shades are very similar so they work perfectly for the ombre look.
As these are the old polishes they don't have the new style brush but I still found them lovely and easy to apply. They're a great size and three more lovely additions to my ever growing collection.
TK Maxx is the best place for bargains like this, they currently have different Essie sets available as well as lots of Nails Inc sets so get down there now!