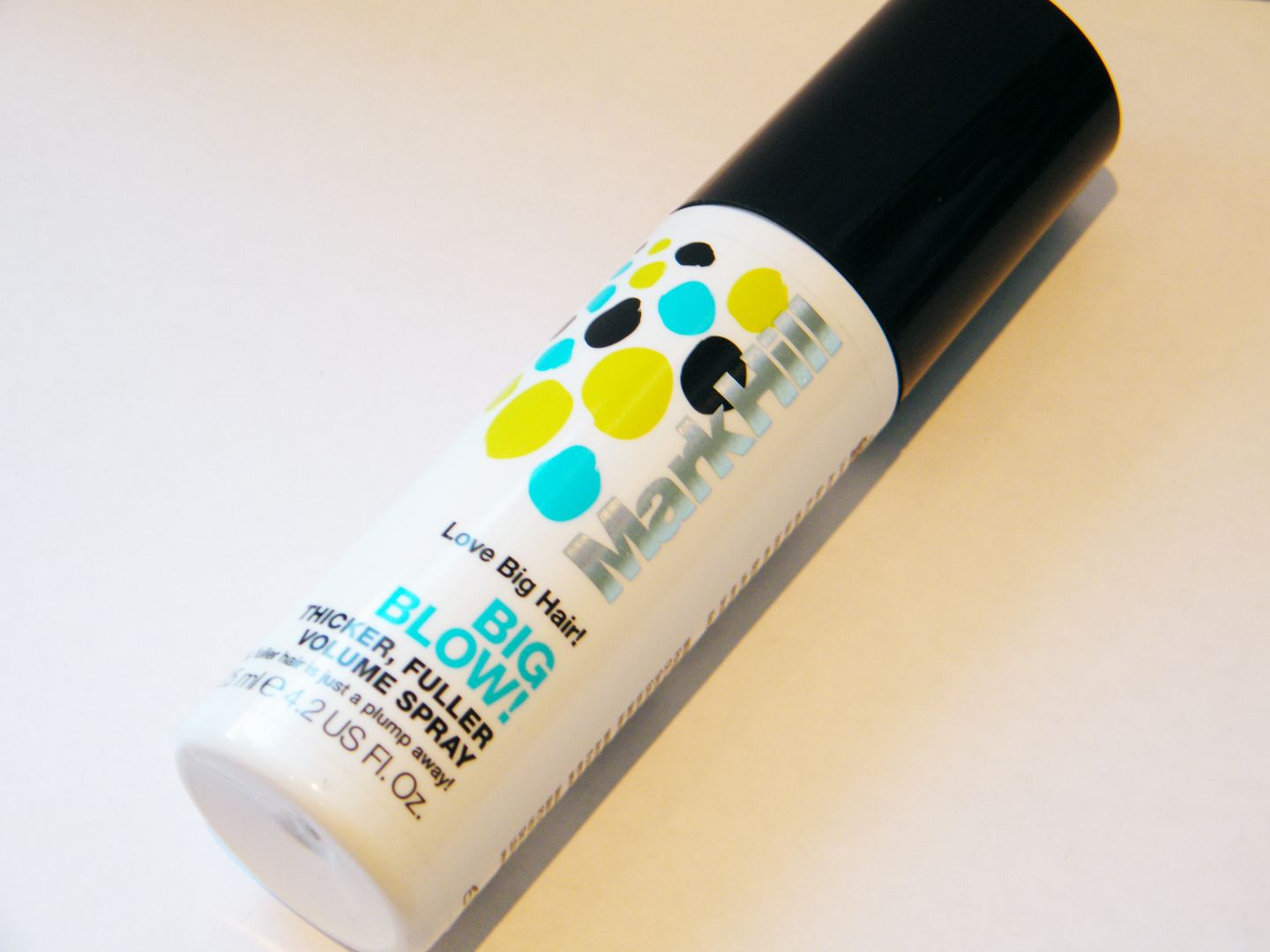 Boots: Mark Hill Big Blow! Volumising Spray - £5.99
I've been getting really fed up with all of my volumising hair products recently. They all leave my hair feeling sticky, tacky and straw like so I wanted to try something new. I spotted the Mark Hill Big Blow! Volumising Spray in Boots for £5.99 and decided to take a chance with it.
Finding the perfect hair volumising product is a trial and error process. I'm not sure this certain product has been particularly successful though!
The spray is aimed at people like me with fine, flyaway hair and it claims not to overload the hair no matter how much product is used. The spray also claims to boost hair thickness and texture after spraying onto damp hair.
After spraying into the roots as well as all over and drying, there does seem to be some extra volume, but sadly it doesn't seem to last. I've not noticed extra thickness in my hair either and it still leaves my hair feeling a bit straw like.
I do admit there is some volume which is nice but I've yet to find a product that makes it last all day. I'm sure if I had shorter hair it would work a lot better so the quest continues!
Have you tried this spray, what were your thoughts on it?