New Look Swallow Print Top - £9.99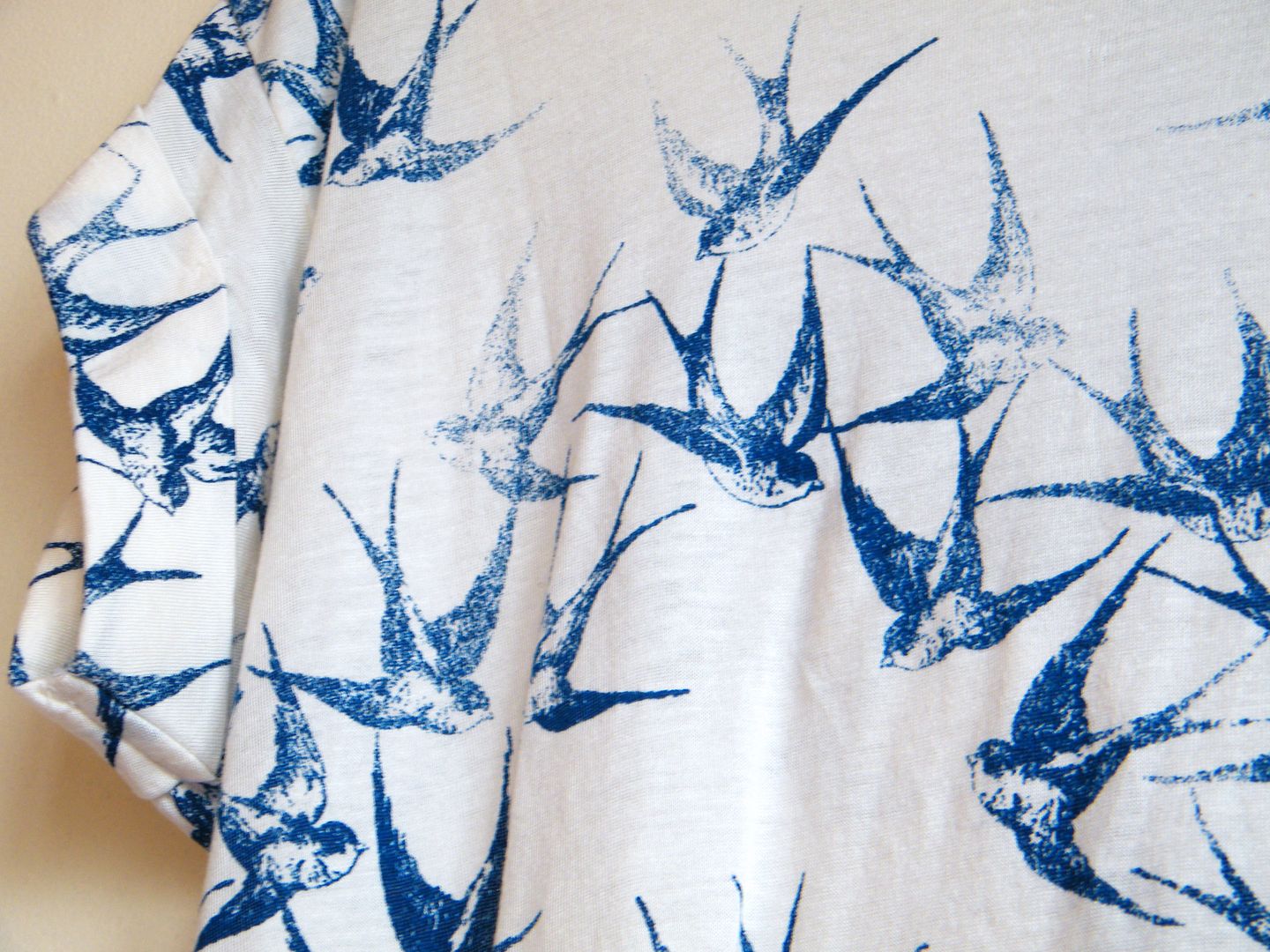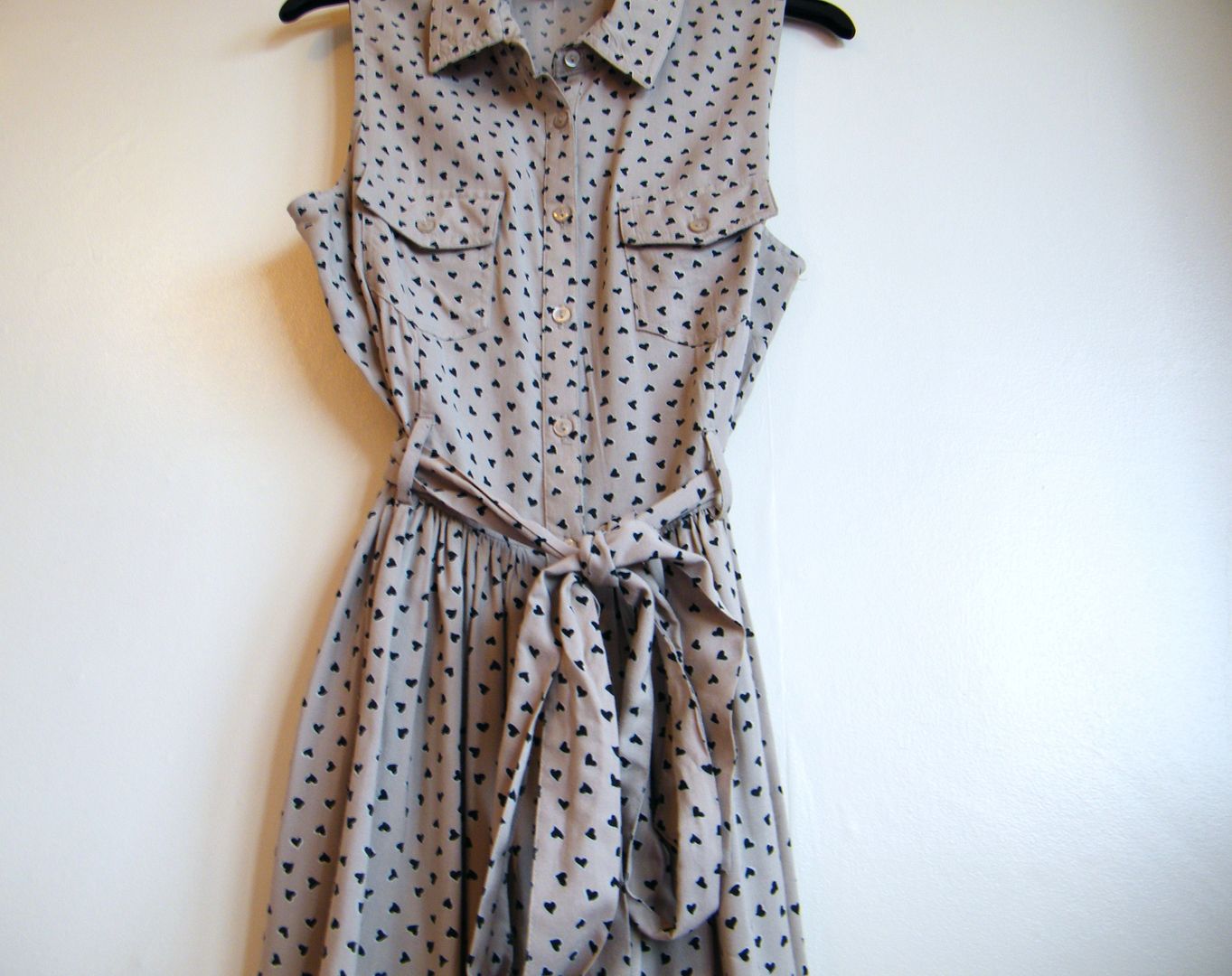 New Look Ditsy Heart Print Shirt Dress - £24.99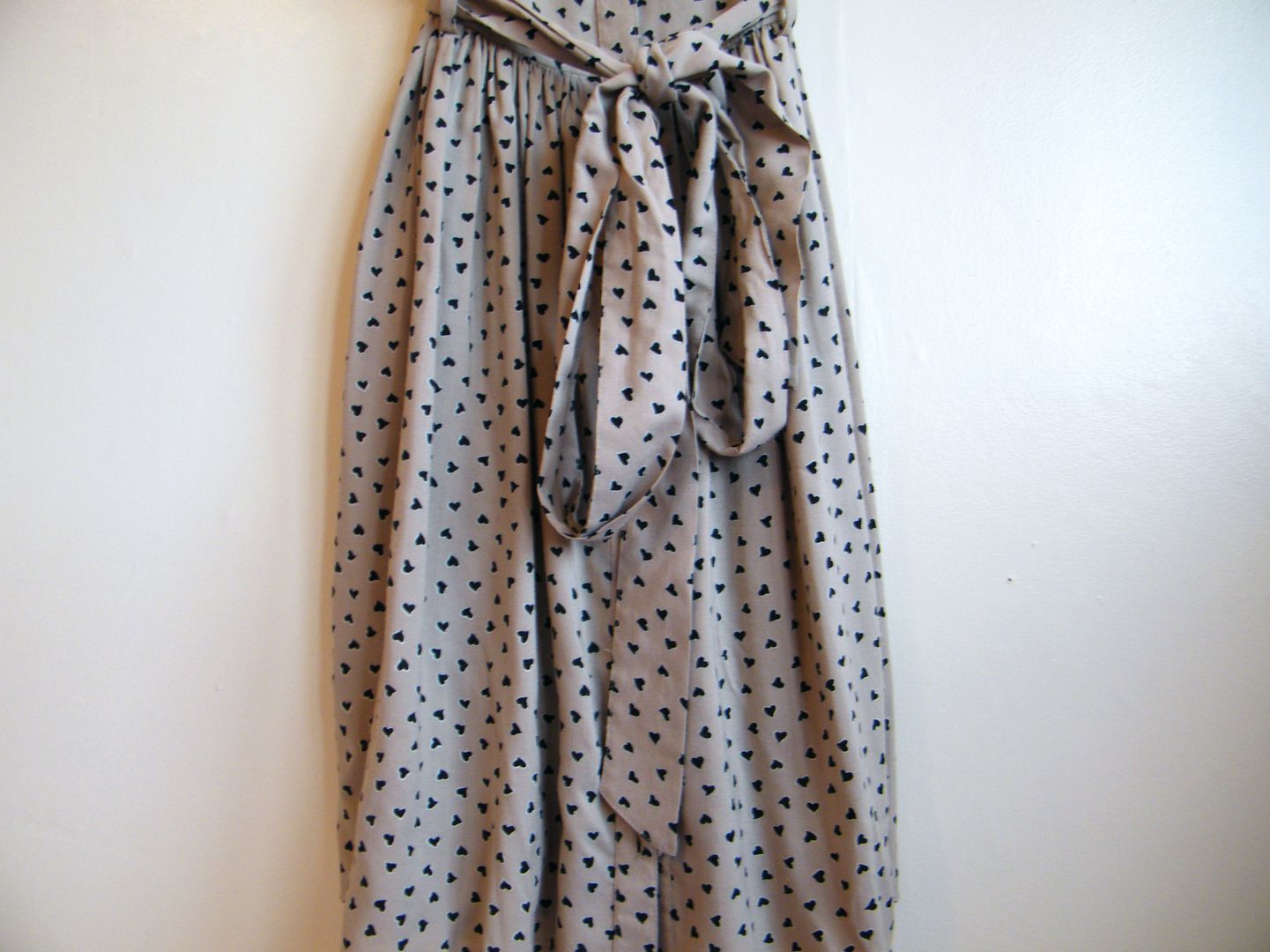 Last Saturday I went shopping. On my own. I know that sounds pretty sad but it's the best way to do it. There's no point taking a boy along with you because he will moan about traipsing around the shops and I personally can't take friends with me either.
I can take my sister with me but sometimes shopping alone is the only way. You can spend as long as you want dithering over a certain top and you can revisit shops without annoying anybody else. I managed to pick up quite a few bits and because there is no one with me, I have to make decisions on clothes on my own!
The New Look Swallow Print Top was only £9.99 and the print is lovely so I just had to try it on. The sleeves are a little weird and pointy but I can definitely get over that. It's the perfect casual Summer tee!
I also picked up the Ditsy Heart Print Shirt Dress which was a little more expensive at £24.99. Luckily I had a gift card left over from Christmas so I didn't feel too guilty about this! It's certainly not my usual style as it's sleeveless, and a dress and that's something I'd normally stay well clear of.
I took the time to try it on and realised that it's actually really pretty. It's perfect for work as well as wearing casually at the weekends. I can always chuck a cardigan on over the top if it's a bit cold as well. I adore the heart print and the waistbelt and I'm so glad I chose it!
What's in your shopping bags this week?