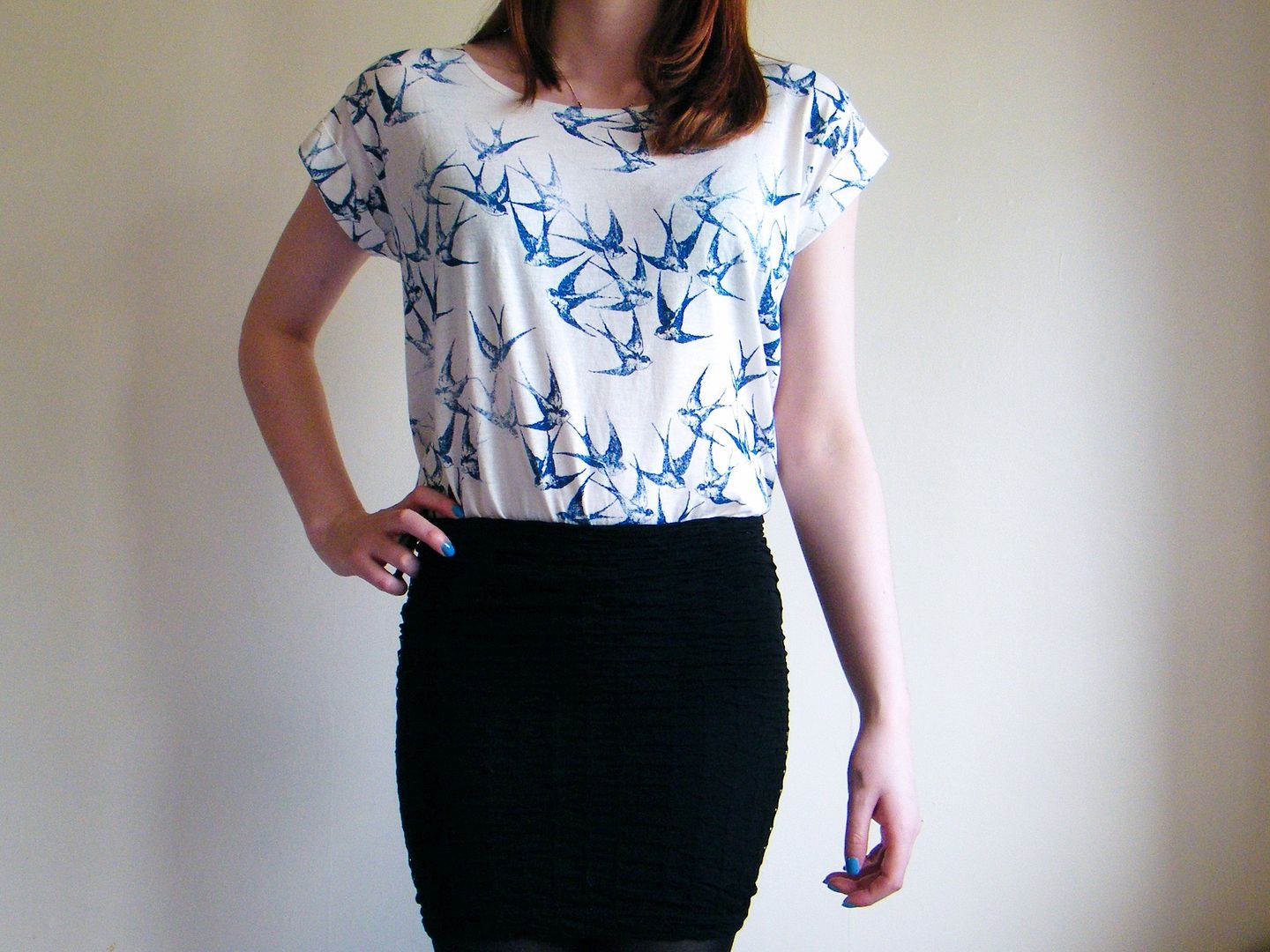 New Look: Swallow Print Top - £9.99
Skirt: Primark
Sorry for the repeat wear of this skirt but I love it so much! I think the Swallow Print Top goes great with it and I felt really comfortable wearing it the other day at work!
The sleeves on the top aren't as weird and pointy as I first thought. It's really loose fitting so great for the warmer days. I think it's a pretty smart looking outfit again and I'd love it with a blazer instead of a normal cardigan!
These are my favourite types of outfit. They're so easy to put together and don't take much thought! I think it might be getting a bit warm to continue wearing tights with it though!
Let me know what you think!