New Look: GOLD by Giles 'Scanal' Eyeshadow Quad - £3.99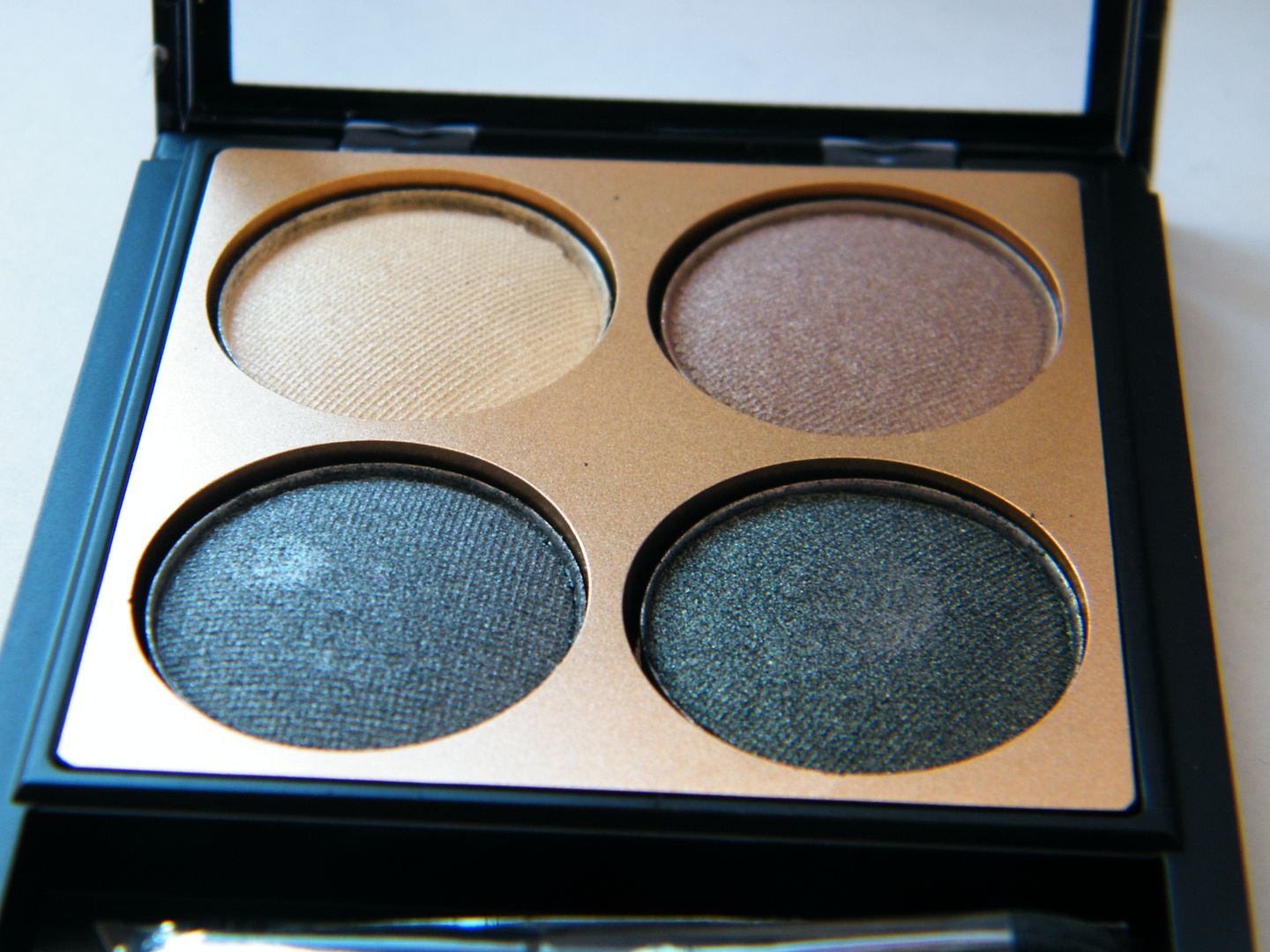 I've wanted to try the new GOLD by Giles range at New Look for absolutely ages. It started filtering into stores a little while ago with nail polishes but now there's a whole range of different products.
I never really venture into town much but last weekend I decided it was time to after I'd just got paid and I picked up one of the eyeshadow quads.
I picked up 'Scandal' which is a mixture of dark smoky/silver shades and more copper/light shades. It's a strange combination but each shade blends nicely together.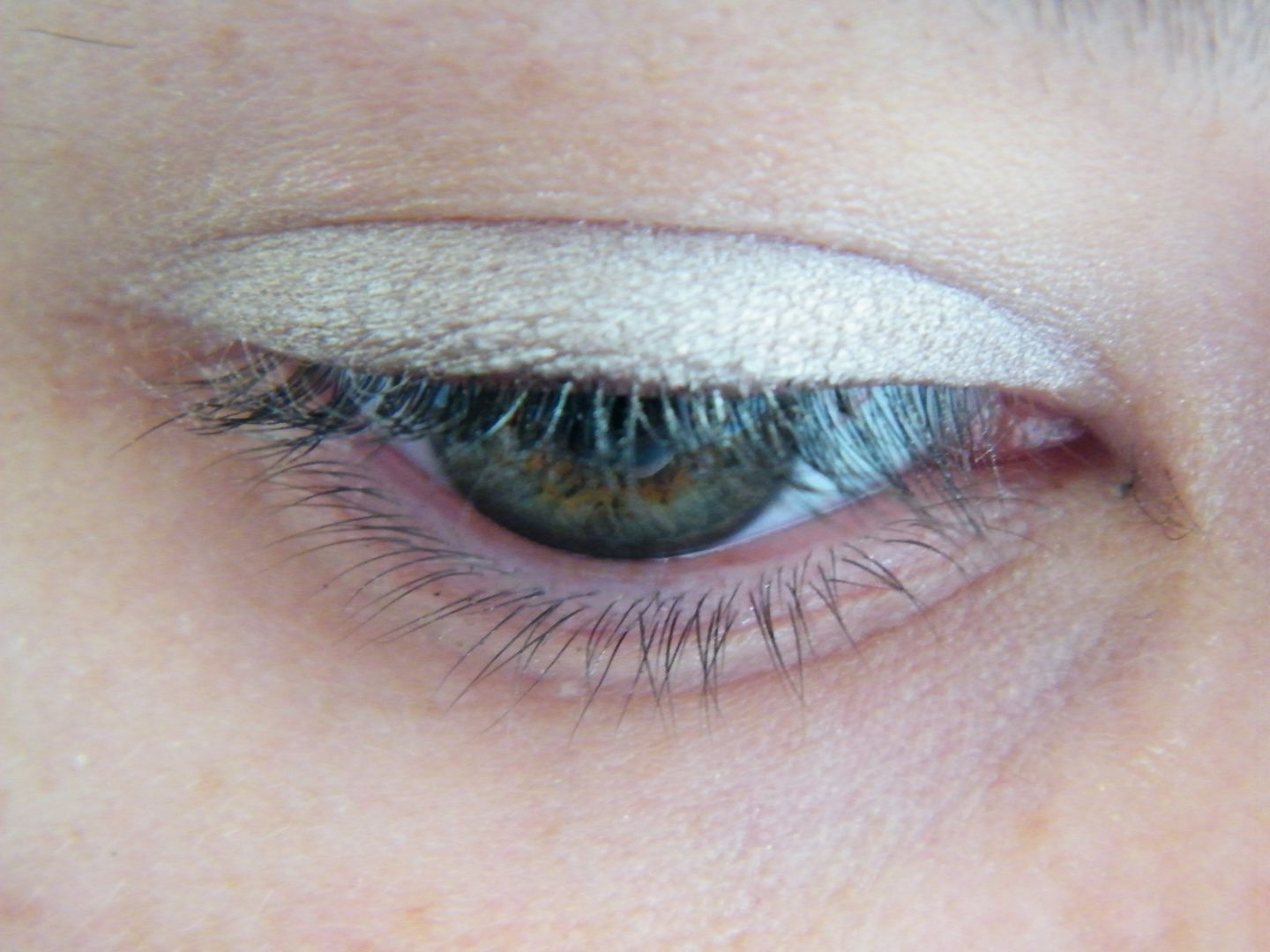 The packaging is quite nice. Not too cheap and tacky looking like I was imagining it would be. The quads come with two eyeshadow brushes and are in gold/black themed cases which are fine. I hate that they're sealed by some sticky tape though as when you've removed it, it leaves a horrible residue on the front of the quad. Nasty.
The eyeshadows are quite pigmented with a hint of shimmer. I found there was barely any fall out on application which is great and they apply nicely. I prefer using my finger to apply these actually. When I used a brush they seemed a little bit thin but by using a finger you can get a lot more product and blend it easily.
The lighter shades are pretty cute but don't really go with my pale skin tone and dark hair. They'd be great for using as highlighters though!
At £3.99 this eyeshadow quad is quite reasonably priced and it's a nice little addition to my make-up bag. The range would make a great gift set. It's cheap and cheerful and I definitely think I'll be using it again. I'd totally recommend!