Another edition of my favourite type of post! This time featuring the lovely New Look, who I've never purchased from Online before.
With work experience coming up, I thought I needed something a bit less casual than normal so decided on a three quarter length sleeve version of the Twill Blazer. Although no longer on the website (it must be so popular!), it was advertised with the Heart Print tee underneath and I thought it looked OK so would try it!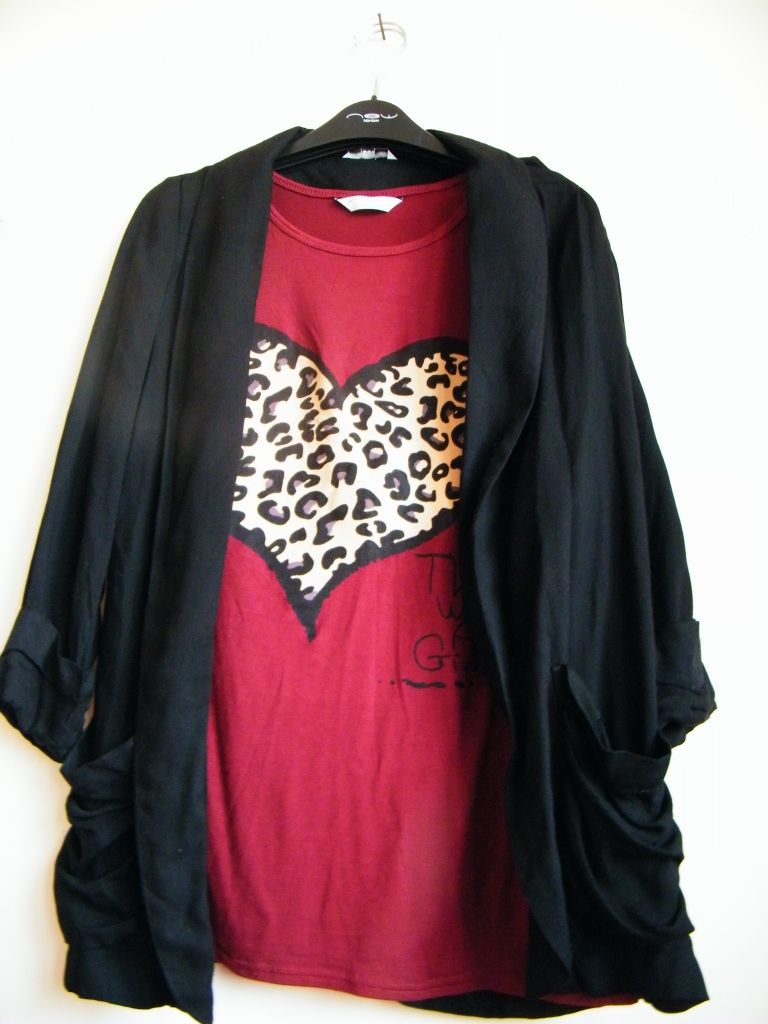 I'm not used to wearing blazers so it still feels a bit weird to me but I'll be sure to put up an Outfit Of The Day post soon! I didn't want a blazer that was too structured with shoulder pads, and this one is really loose fitting which is great. I love the three quarter length sleeves and the ruching detailing on the pockets.
I probably wouldn't wear the top without the blazer over the top as it's not very fitted and I'm not keen on the sleeves, but I think it works well. I'm not usually a leopard print fan but I really love the heart print on this Tee.
I purchased this when there was a lovely 20% discount available. I'm usually really put off by delivery charges but there is an option to receive free delivery to your nearest store, so of course I just had to get it! They gave me an expected delivery date and sure enough it was ready when they said. I actually got Vince to pick it up for me and they were actually wary about giving it to him because he obviously wasn't a girl called Cherry, but finally they handed it over and it all fits perfectly! I'd definitely recommend buying from New Look online! It's great for me because the local store isn't completely up to date and I can never find anything in it.
What do you think? Would you purchase anything like this?