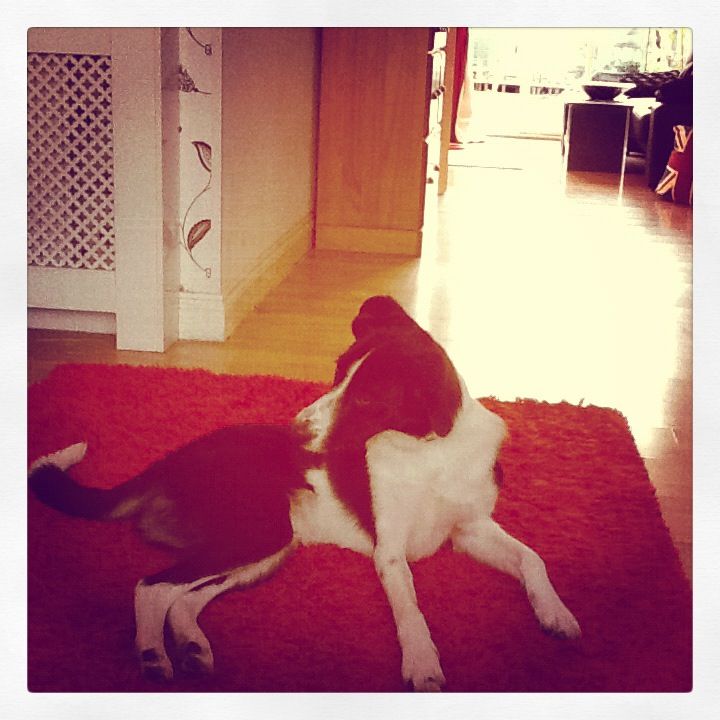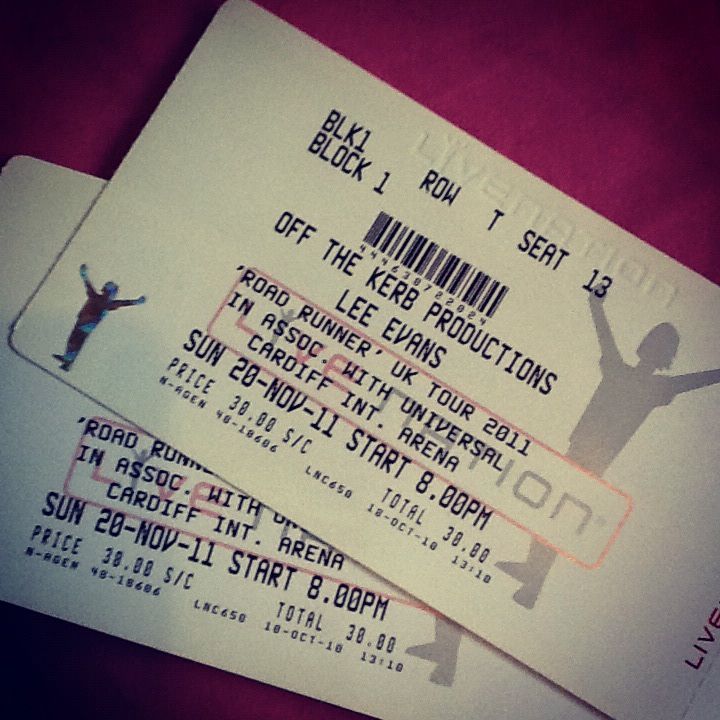 Ahh my blogging roll came to a swift end this week. I was doing quite well, getting up a post almost every day but with work and being busy on my days off, it came to a bit of a hault. Today is another day off, as is tomorrow and Thursday (yes!) so I'm trying to get some blog posts written, but today I wanted to have a little catch up with you all, so stick the kettle on and relax!
First up, as you can all see I'm having lots of fun with my iPad and am loving the Instagram app. I really wish the app was available on the Android network as I'd be snapping photos all over the place. It's a bit difficult to take my iPad everywhere I go, but I do manage to get quite a few snaps of my dog, Jasper. He usually absolutely HATES cameras, but with the iPad I'm able to snap in secret, muahah!
On Sunday, after over a year of waiting and keeping the tickets safe, Vince and I finally went to watch Lee Evans in Cardiff! I can't describe how hilarious and brilliant he was! I've seen all of his shows on DVD, but this was the first time I saw him live. We had pretty good floor seats so we could see all of his hilarious facial expressions and movements and he put on a great show, coming on at 8pm and making us laugh right through to 11pm. He also did his usual song at the end, but he also surprised the audience with his Bohemian Rhapsody routine, which I highly recommend you watch!
Although we arrived a bit late to do much shopping, Cardiff was actually really nice! The shopping centre is huge and has loads of great shops, and we loved the Christmas lights and the cute little market. We're definitely going to have to go back again for a day out.
Dad has already brought the new Lee Evans DVD and we watched it last night. It was pretty weird seeing the show again and seeing the audience react to the jokes. My cheeks were hurting by the end of the night because I was just laughing so much! I'll definitely be going if he tours again!
As I mentioned I'm catching up on my blogging and general writing bits and pieces today. I actually wrote a single review for TheWhiteboardProject.com today, which is hopefully the first of many! After AmpedReviews.net went a bit stale, it was difficult to get back into the swing of music reviewing, but I think I did OK. Hopefully one day in the future I can relaunch AmpedReviews.net and really see it go somewhere!
Right now I'm aiming to review this month's Glossybox, which has received a lot of mixed reviews. I'm actually quite happy with it and looking forward to the final box of the year in December! My review will be up sometime this week so keep your eyes peeled!
Recently I've managed to get quite a few Christmas presents brought. It's so much easier buying things here and there instead of going shopping specifically for presents. If I see something I think someone will like, I've brought it and put it in my wardrobe ready for wrapping. I've still got quite a few bits to get, but I did manage to score Coldplay tickets for Vince's Christmas present, so the most important one is out of the way, phew!
I'm trying to set some Christmas Gift Guide posts in motion, but need to have a bit of a browse first. If you've got any suggestions, let me know!
I need to stop rambling now and get on with things, ciao!