Last week Vince and I took a trip to Cabot Circus in Bristol. I was hoping to get there at a reasonable time but Vince had a hospital appointment and a hair cut appointment and the amount of traffic in Bristol meant we finally got there at around 5pm. Luckily, it doesn't close until 8pm so we had a good old nose around, and I managed to pick up a few little things, meaning I can do another of my favourite types of post: What's in my shopping bags?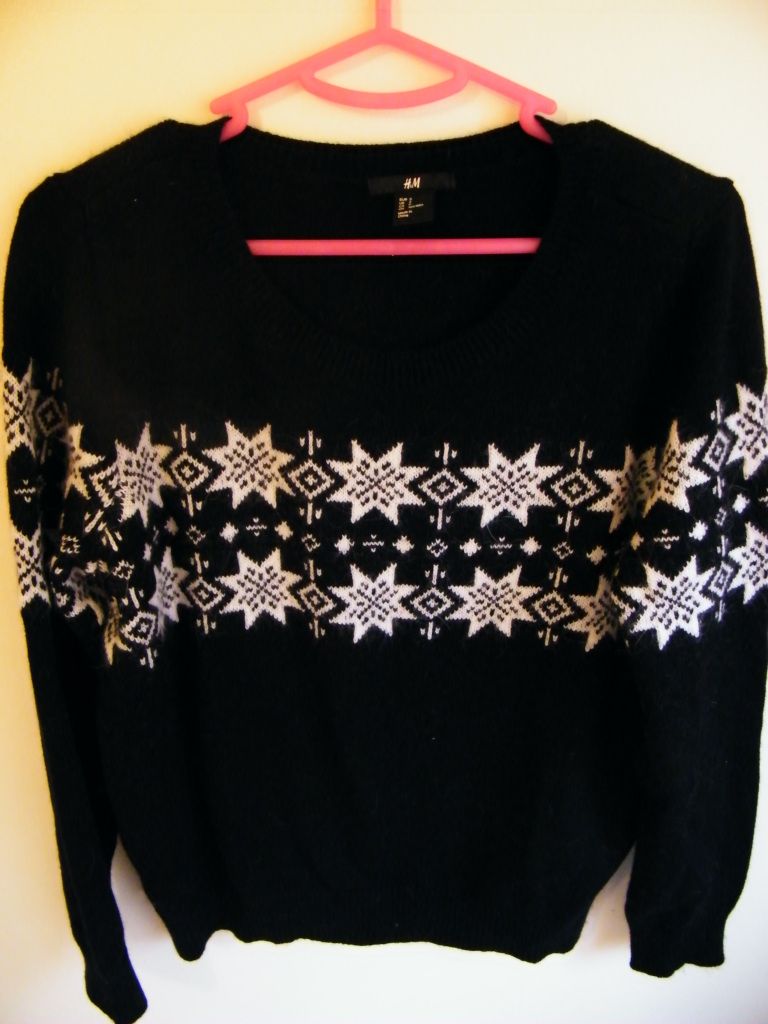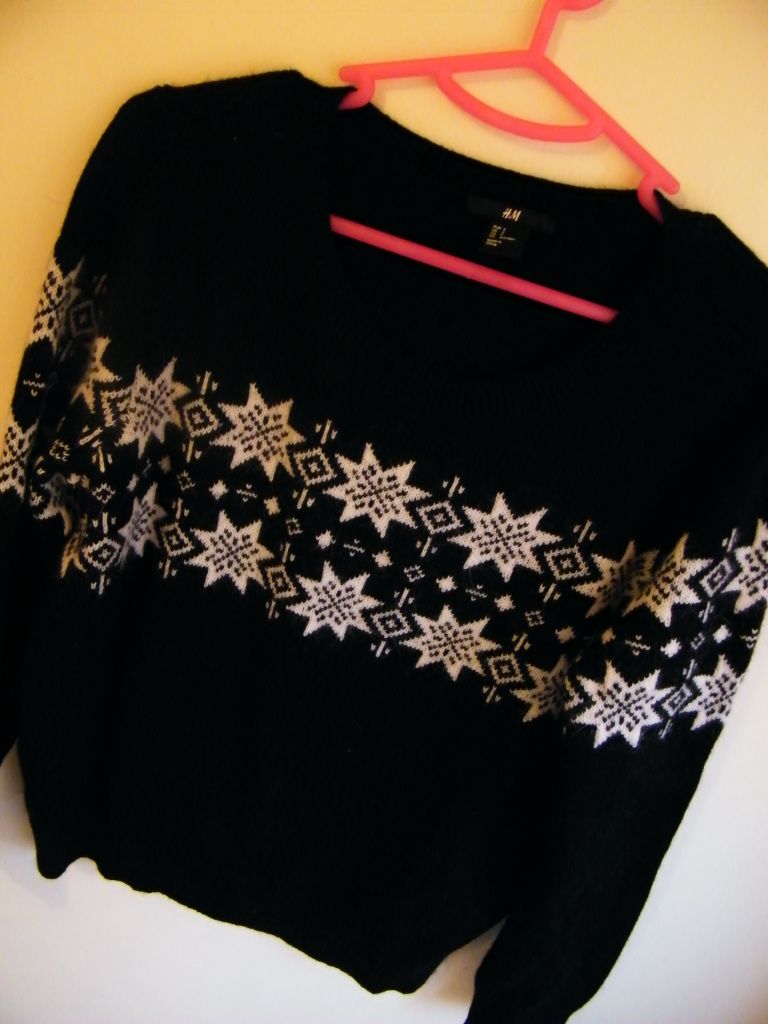 H&M was the first shop we went into and I spotted this jumper as soon as we went in. I instantly loved it and it looked really cosy, perfect for wearing on Christmas day too! Vince liked it too and even offered to buy it for me, which was very nice of him, but I couldn't let him after he got me an iPad for my birthday!
I'm aiming to feature the jumper in an outfit post in the near future so keep a look out for it!
Vince didn't have much luck on the shopping trip. He was looking for a nice hoody but all the ones he found were really plain and boring! Primark was equally disappointing, I couldn't even find a plain black cardigan and Vince couldn't find anything either. I did spot a thick navy cardigan that I wish I brought now! Damn!
When we'd had enough and were making our way back to the car park, I just had to stop off at Debenhams and have a quick look at the Chanel counter.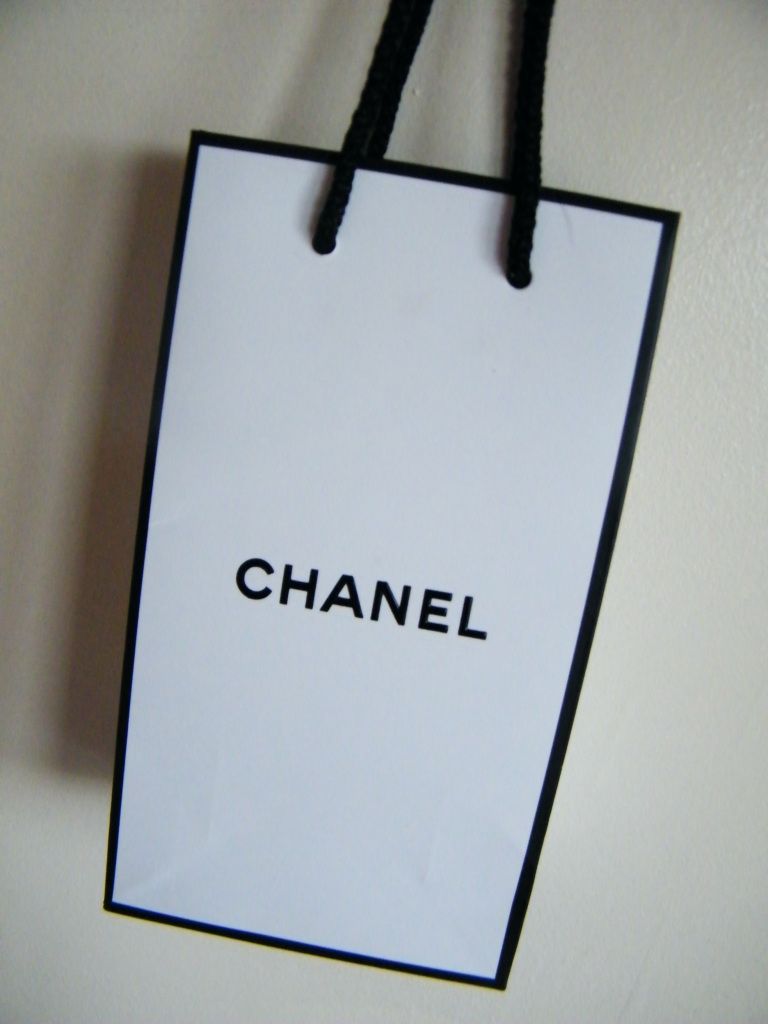 I've wanted an eyeshadow from the new(ish) Illusion D'Ombre range for a while now so I tried a few of them out and settled on #86 Ébloui.
It was £22 I think, which is a tad expensive for an eyeshadow but I wanted it so badly, and after trying it out I'm really glad I got it!
I don't want to post too many pictures because I want to dedicate an entire post to it and write about it in much more detail, but look how pretty!!
I've been keeping it in the box and resisting using it until I could get some decent pics! I just have to say it's so soft and luxurious and the colour is so lovely! I definitely made the right choice!
So I had quite a successful trip I'd say. Now all shopping in the future will be strictly Christmas related! I purchased a part of my sister's Christmas present yesterday, but I still have SO much to get! How far have you all got with your Christmas shopping?