I can't believe how long it has taken me to get this post up! I actually got the L'Occitane Limited Edition Hibiscus Flower hand cream free in an issue of Marie Claire magazine back in September/October and it's been sat in my little review box ever since.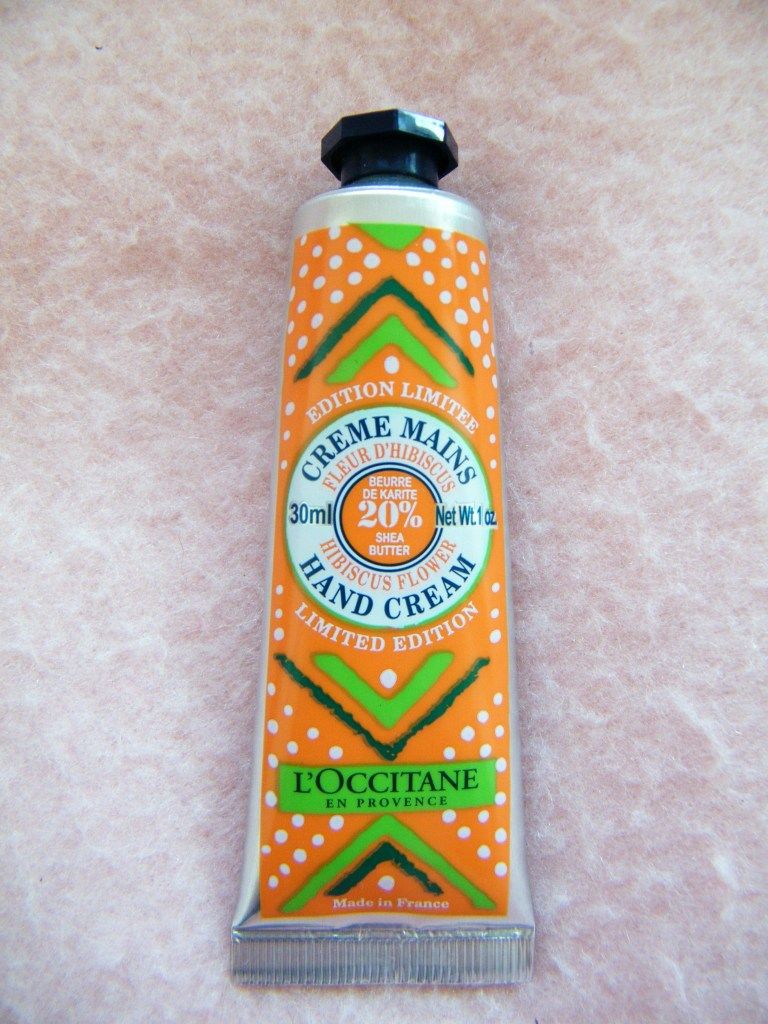 I've never tried L'Occitane until this product as I always saw the brand as quite expensive, somewhere up there with the likes of Elemis and one of those products I always see on QVC, which instantly puts me off.
When I saw that Marie Claire were giving away 3 or 4 different hand creams, I had to get my hands (lol!) on one and decided on the Hibiscus Flower simply because it looked and sounded the nicest of the lot.
The hand cream is available on the L'Occitane website for £7.50, which surprisingly, isn't that expensive at all! It contains 20% shea butter (always a good thing) as well as honey and almond extracts and of course, that lovely Hibiscus scent which is gorgeous!
It's a really light hand cream and sinks in rather quickly which I always love. I can't stand using a moisturiser and having clammy hands for five minute afterwards. It leaves your hands feeling really soft and I've been suffering from really dry skin lately so it's great! My favourite thing about this hand cream is the lovely packaging.It really stands out and is easily identifiable as L'Occitane.
L'Occitane would actually make great gifts for Christmas. I've brought my Nan the L'Occitane Hand Cream Trio Collection, which I nabbed for £18 instead of £20. I previously saw L'Occitane as a product for the 'older generation' but have been completely proved wrong because it's for people of all ages! I'd love to receive some more products for Christmas, perhaps I'll add some to my wishlist!