Don't worry, I haven't suddenly gone all French on you. (I dropped the subject in year 9!) I can only just about pronounce the name of the new (ish) Chanel eyeshadow that I purchased recently!
If you're a regular reader (if not, why not?) then you would have got a sneaky peek at this in my '
Whats in my shopping bags?
' post, but I really wanted to dedicate an entire post to it because it's just so beautiful!
When Vince and I were in Bristol we popped into Debenhams and I headed straight to the Chanel counter. I spent a bit of time trying out the different shades but eventually settled on #86 Ébloui, which is a lovely and trusty shimmering brown shade. I thought I should stick to what I know since I was spending so much money (£22) on it. I'm really glad I picked up this shade actually as it's so pretty and very pigmented.
It comes in a lovely little pot, complete with an equally lovely little brush. It can be used as eyeshadow and even eyeliner, which I'm not too sure about. The shadow itself is velvety soft and luxurious, it's so lovely to apply and the brush is easy to hold and so soft! I almost didn't want to use it as it looked so perfect!
The shade looks very purple in these images and in real life actually, but it comes out as the lovely brown I described above!
I'm really glad I splashed out on this because it's the sort of product I can save for special occasions. Compared to most Chanel products, £22 probably isn't that expensive, but for people like you and me, it wouldn't be a weekly/monthly purchase!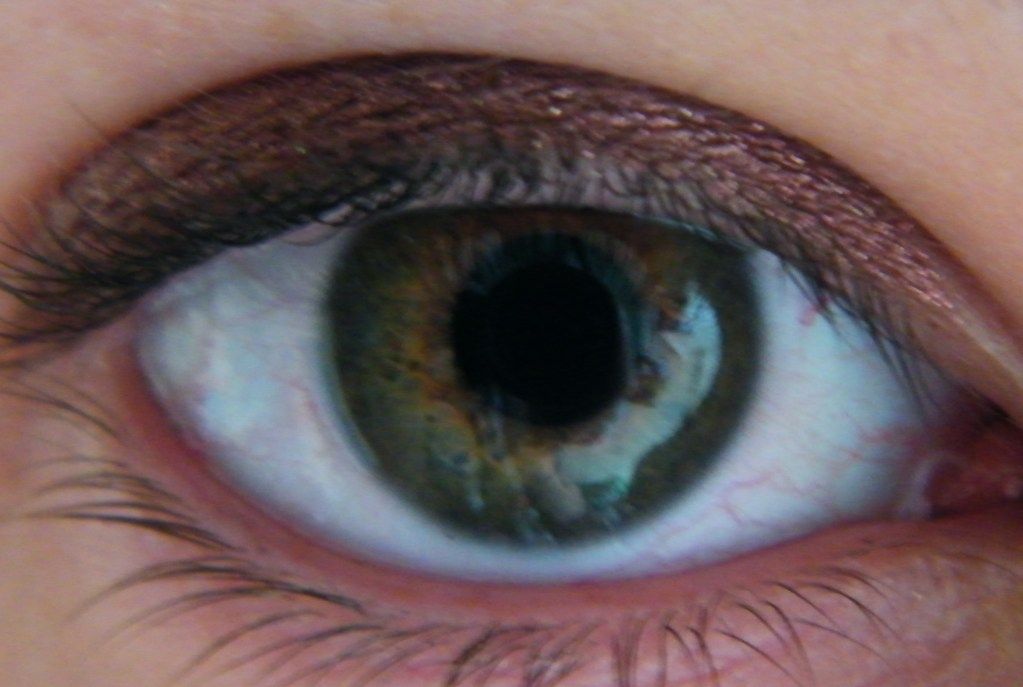 Will you be putting one of the Illusion D'Ombre eyeshadows on your Christmas list this year? I might have to think about getting another!