I wanted to try the new Cream Puff Lip Creams from Collection 2000 simply because I love the packaging, fonts and the colours. I absolutely hate lip glosses so I thought these products would be perfect for me as they're velvety soft lip creams with a lovely matte finish.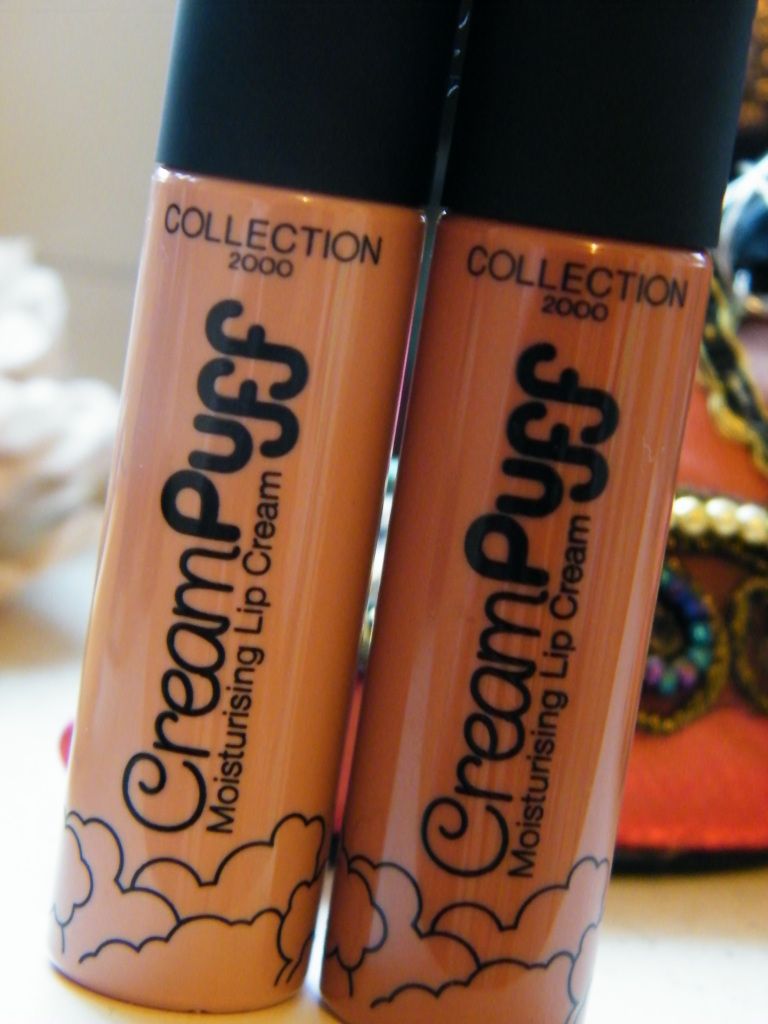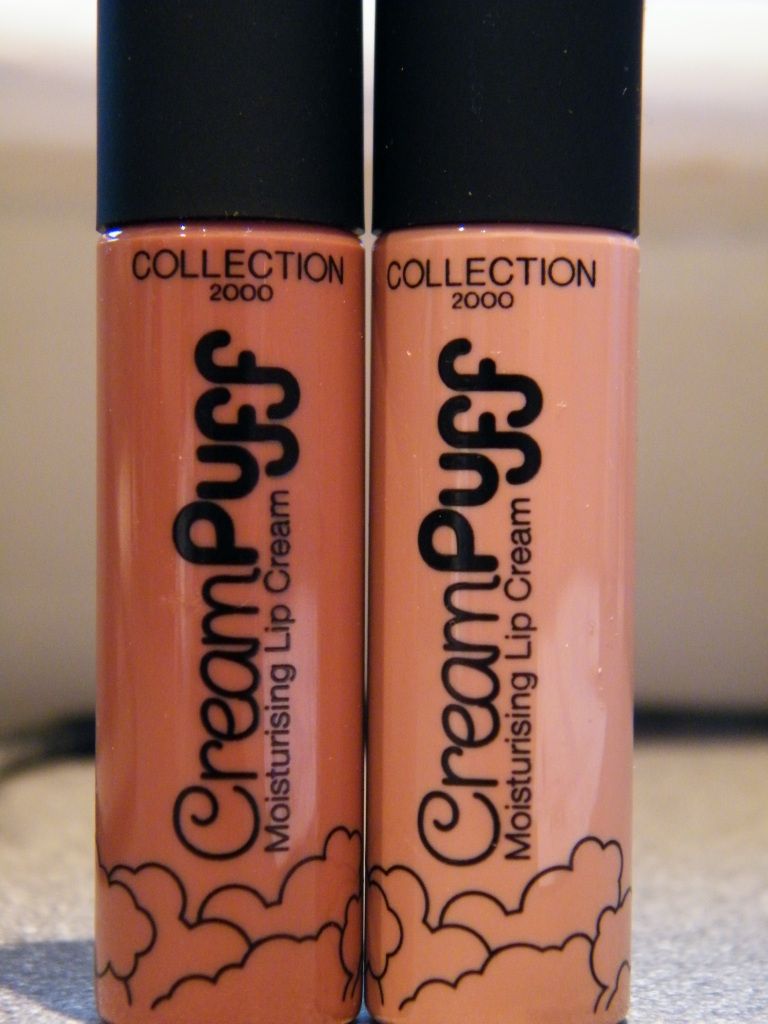 The creams are highly moisturising and rich in vitamins and give a lovely shade to the lips. My local Boots weren't stocking the Cream Puffs which was weird and I actually picked these up at a Collection 2000 stand in my local Morrisons! I love the fact that supermarkets are now including makeup concessions as it means we can pick up our fave product along with a pint of milk!
I decided on the 'Powder Puff' and 'Angel Delight' shades, but 'Fairy Cake' and 'Cotton Candy' are also available. I decided on 'Powder Puff' and 'Angel Delight' because they were the least pink of the four shades and more 'lip like'.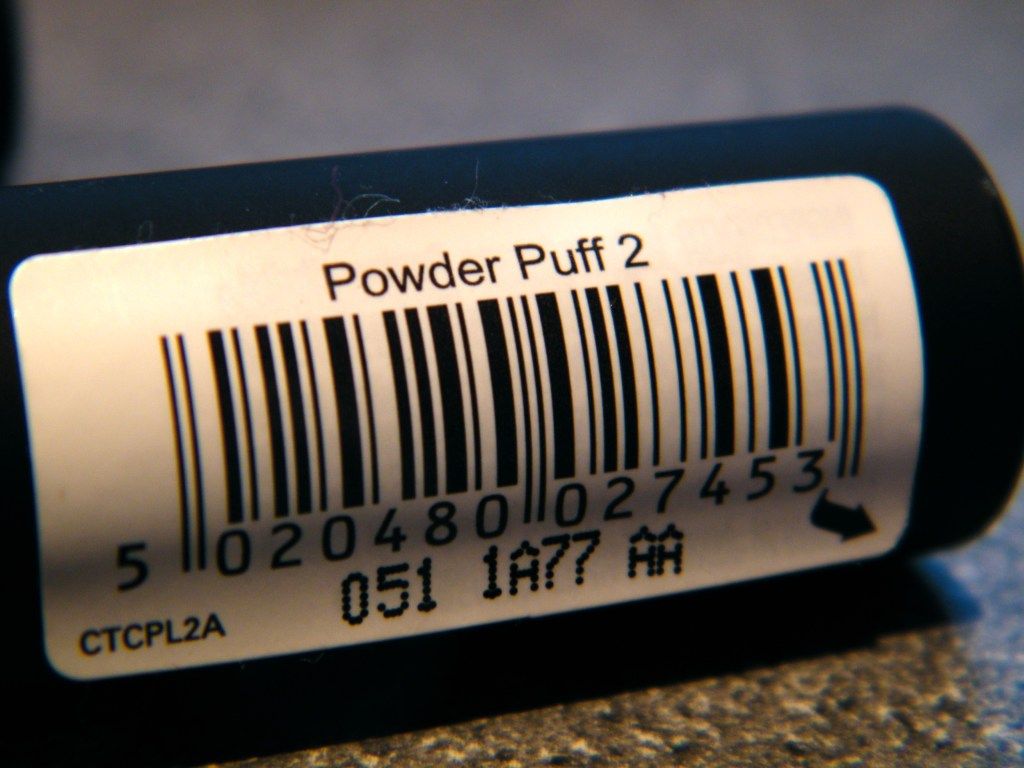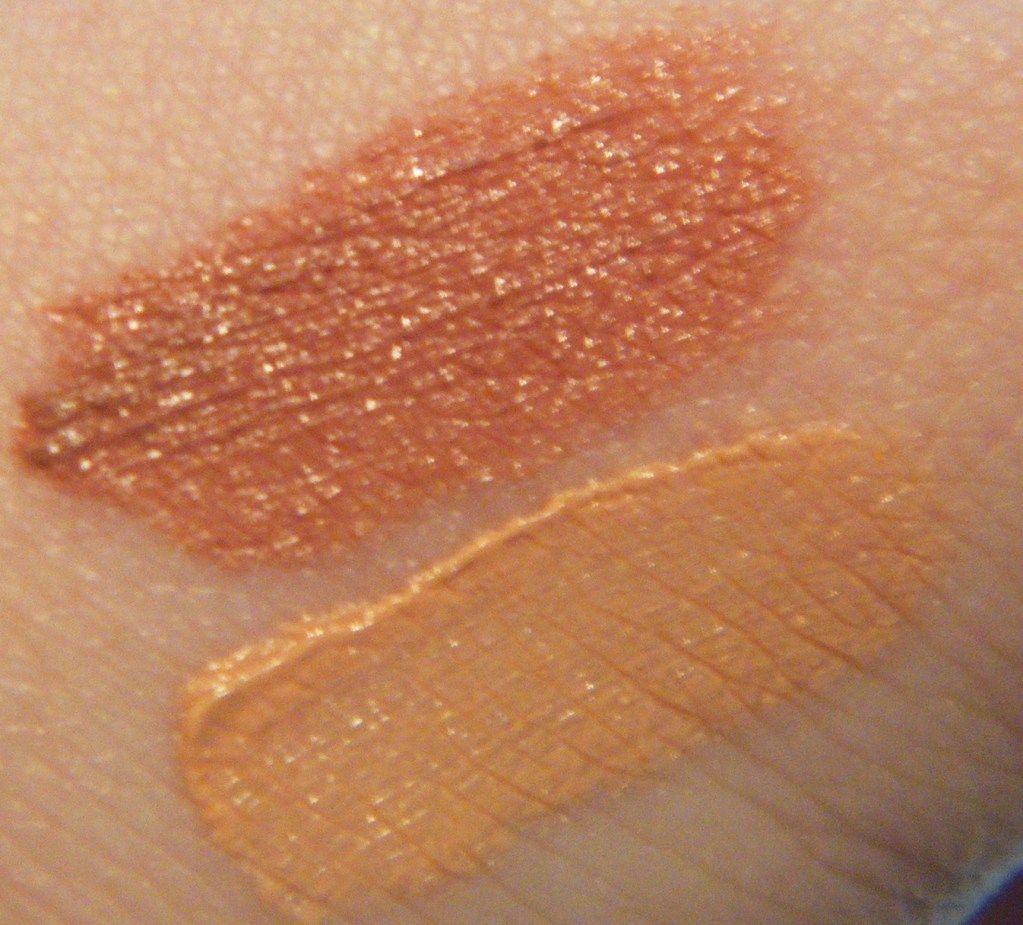 As you can see, they're quite cute items and I really like the 'Angel Delight' shade as I think it suits me much better. They're lovely to apply and very thick and rich in consistency.
They also smell delicious! This can be a bit of a downside when it's a lip product because it makes you instantly want to lick it off! I think I could restrain myself because I wouldn't want to loose the lovely shade.
I particularly love the 'Angel Delight' as it sticks much better than the 'Powder Puff'. Unfortunately 'Powder Puff' gives a bit of a 'concealer lip' look which I don't really like and it's a bit thinner in consistency, meaning the colour doesn't show as well.
I probably won't use 'Powder Puff' due to the inconsistency of it and the fact that it's a bit too light in colour. I wanted to really show you 'Angel Delight' as I was really impressed by it and would probably use it again as an alternative to lip balm and glosses.