How was everyone's weekend? Mine was spent working on Friday and Saturday night, meaning I missed out on any Fireworks displays that were going on. Vince went down to the Pier and watched their display. I really wanted to go but was put down to work, so I've made sure I'm not at work at all on the day of the next big Weston Super Mare event, the Carnival! It's pretty much tradition in W-S-M for the Carnival to take place every year and although I haven't gone every single year, I really wanted to go with Vince this time around.
The whole of Weston comes out to watch all the different floats and I was even in it one year as well and had to dance the whole way round! I'm hoping it won't be chucking down with rain!
Anyway...I wanted to share with you my thoughts on the new Soap & Glory cosmetics range! When I heard that the fabulous Soap & Glory were launching a cosmetics range, I knew instantly that I wanted to try it out! I love Soap & Glory products, as I'm sure many of you do as well, so I knew that the new range would be great quality and extremely popular.
When I went into my local Boots on launch day, they only had selected items from the range which was really disappointing. I wanted to check out the blushers, concealers and the mascara but they weren't in stock yet. Instead I picked up the two eyeliners available.
Supercat is a brilliantly named and packaged Carbon black eyeliner pen, that was £6. Not too pricey for an eyeliner really.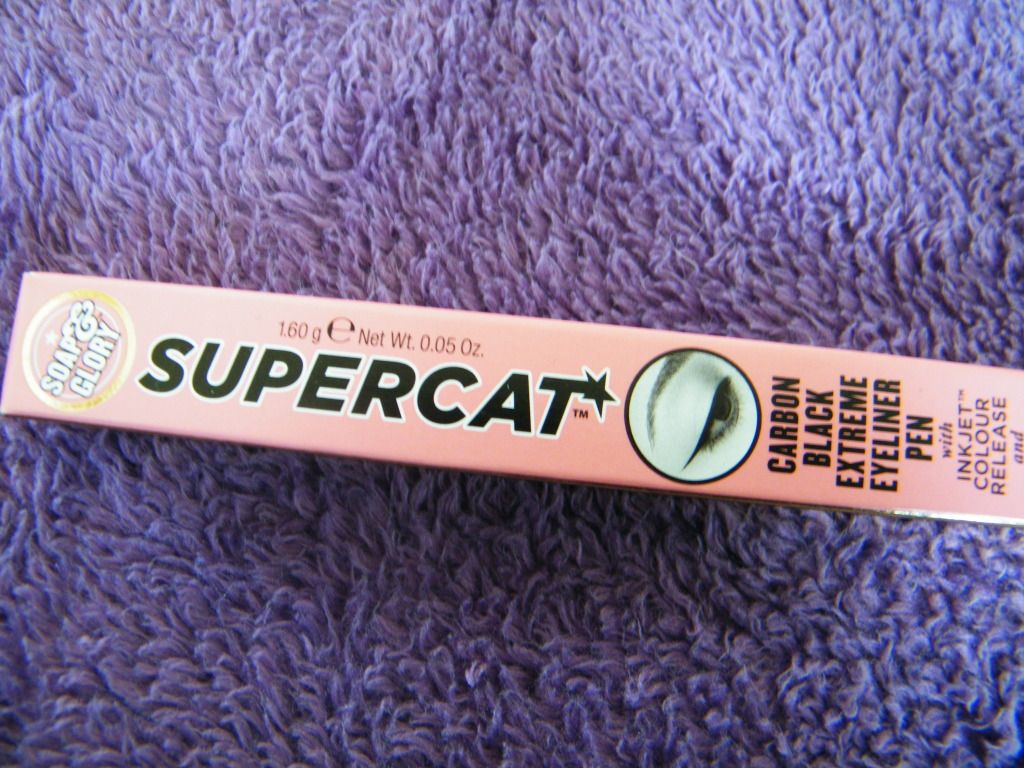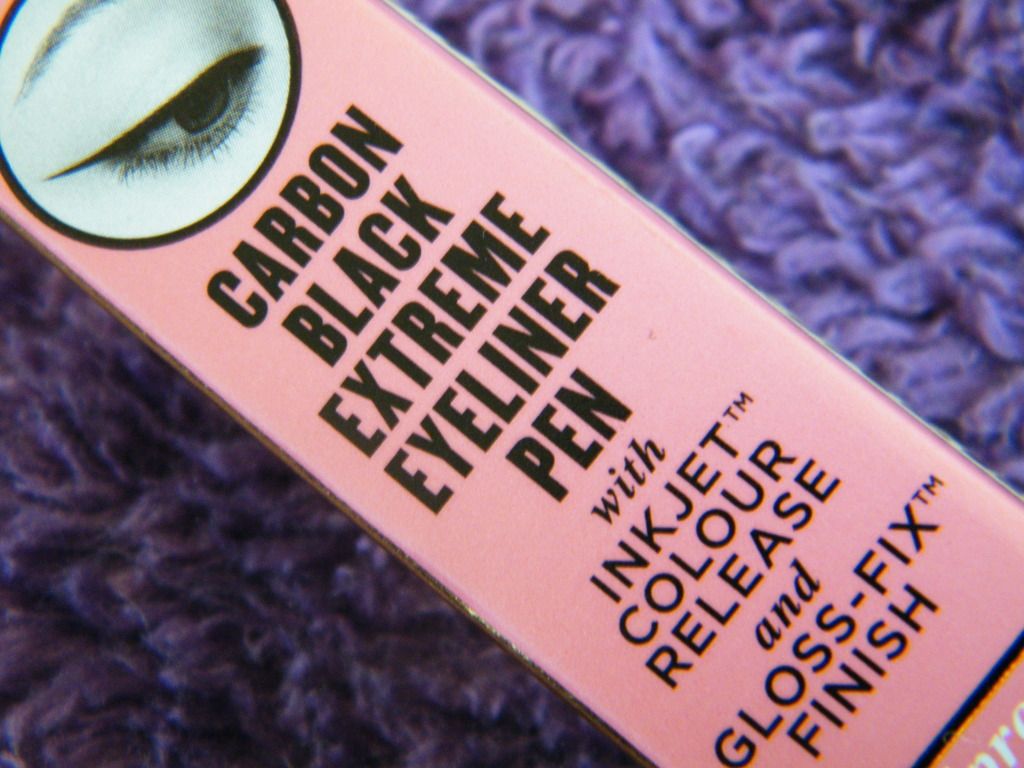 The cosmetics range is in keeping with the usual Soap & Glory theme and the Supercat eyeliner includes a unique Inkject colour release & Gloss–Fix finish, giving you a really intense look.
Being the useless person that I am, I've gotten so used to my usual liquid eyeliners that I can barely apply this without smudging it everywhere. Because it's basically in a pen shape, I found it difficult to hold and control.
I'm also not a huge fan of really intense dark liner either, unless it's ultra thin, which I can never do. This eyeliner would be absolutely brilliant for 'cat-eye's though, but I need some practice before I can do that!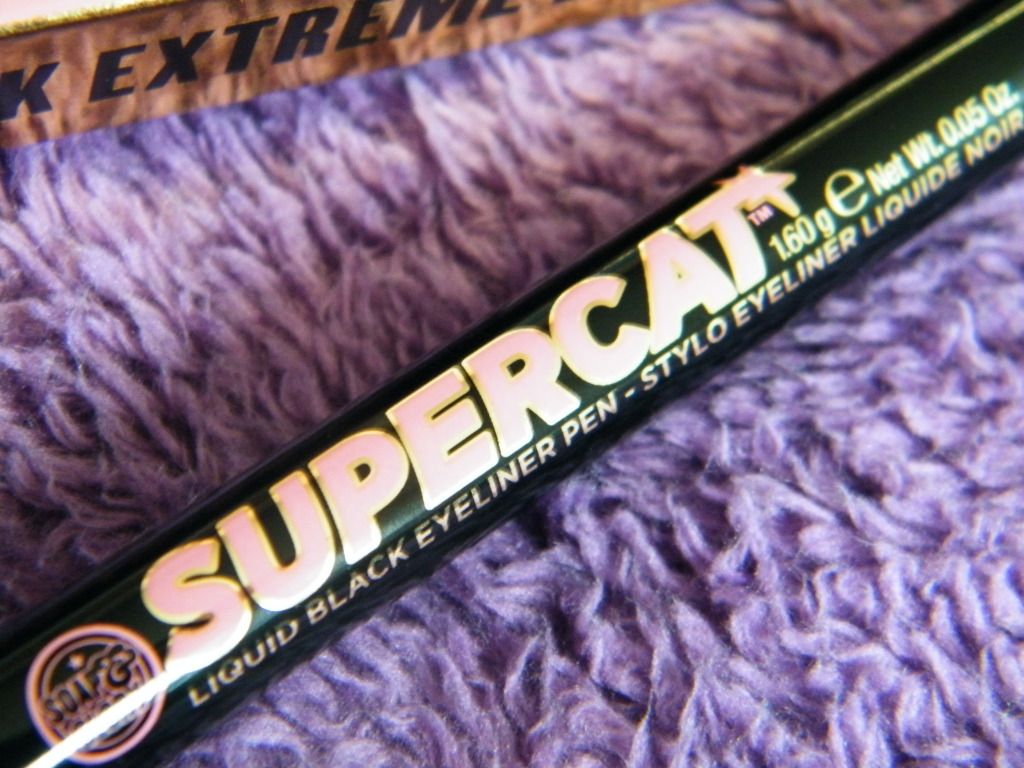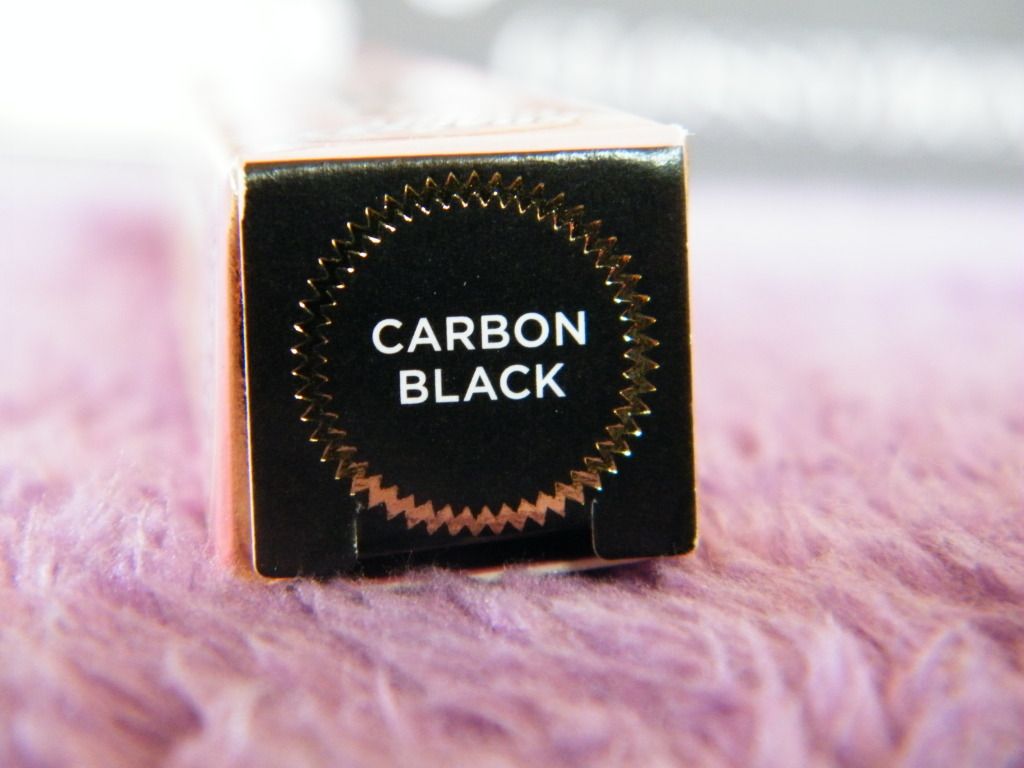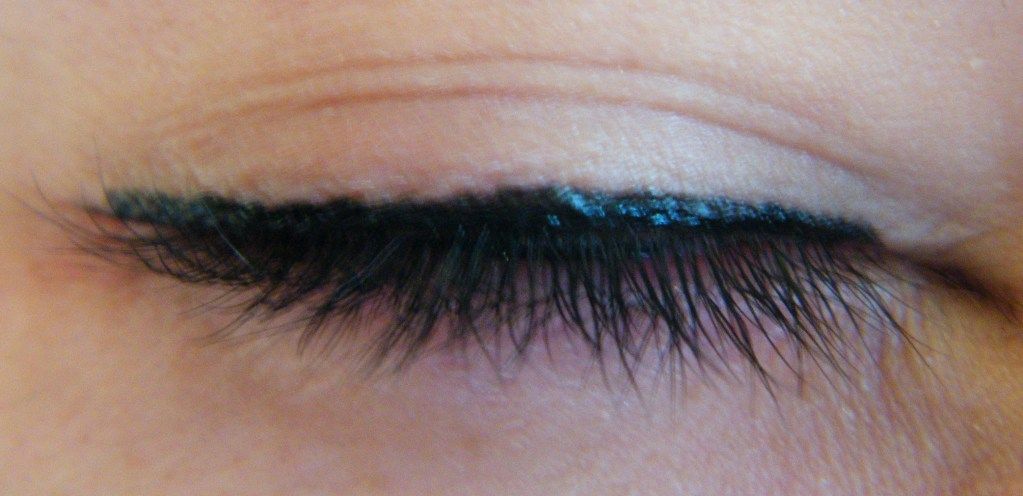 I much prefer the Soap & Glory Smoulder Kohl pencil which includes jojoba oil and Vitamin E to nourish and protect the skin!
I paid £5 for the eyeliner and it was money well spent as I absolutely love it! I've been using a Sephora eyeliner for quite a while now and it's got really small after so much use, so I'm really looking for a replacement and I think I've found it with this.
Although I don't like intense black liquid liner on the eyelids, I do love the intense colour on the lower lash line as it's so dramatic. This pencil is great because it's so soft and easy to apply and it's even waterproof, so you don't have to worry about it running. Although, it is really hard to remove with a wipe, so you'll have to have some proper make-up remover at hand.
Like it's name suggests, the liner really does smoulder and would be great for a smoky eye look, or a simple line like mine. It does smudge a little on it's own to be honest which I really like. The best bit about the eyeliner is the fact it comes with a sharpener on the end! I never seem to have one at hand so having it attached to the actual pencil is something I love. :)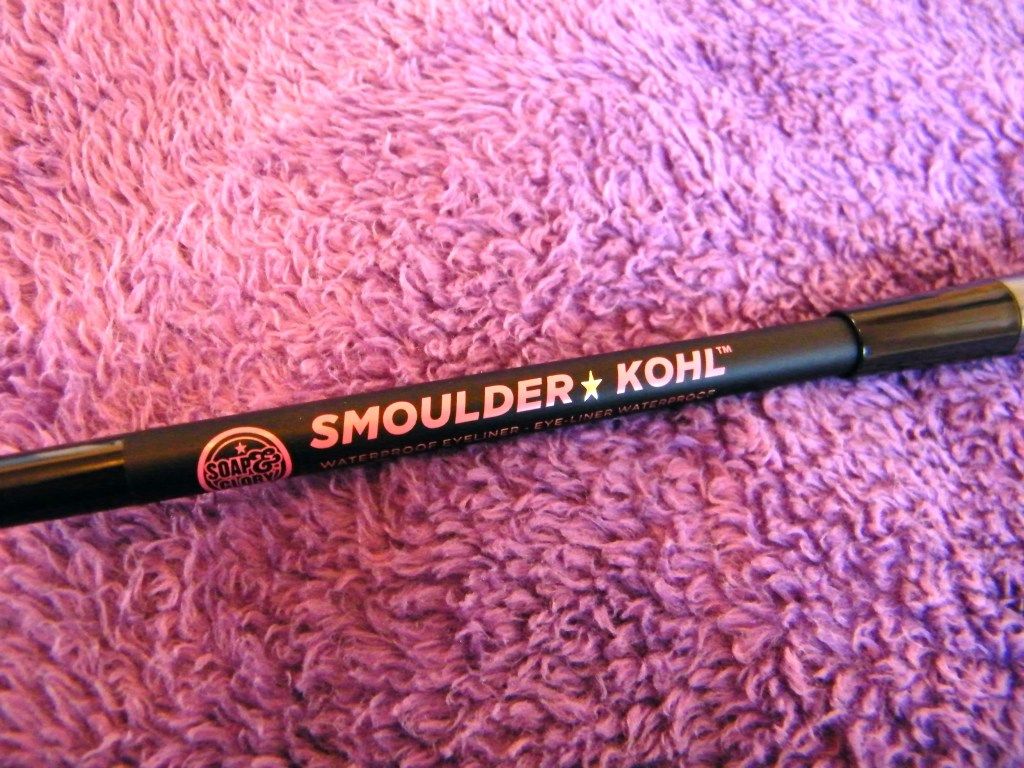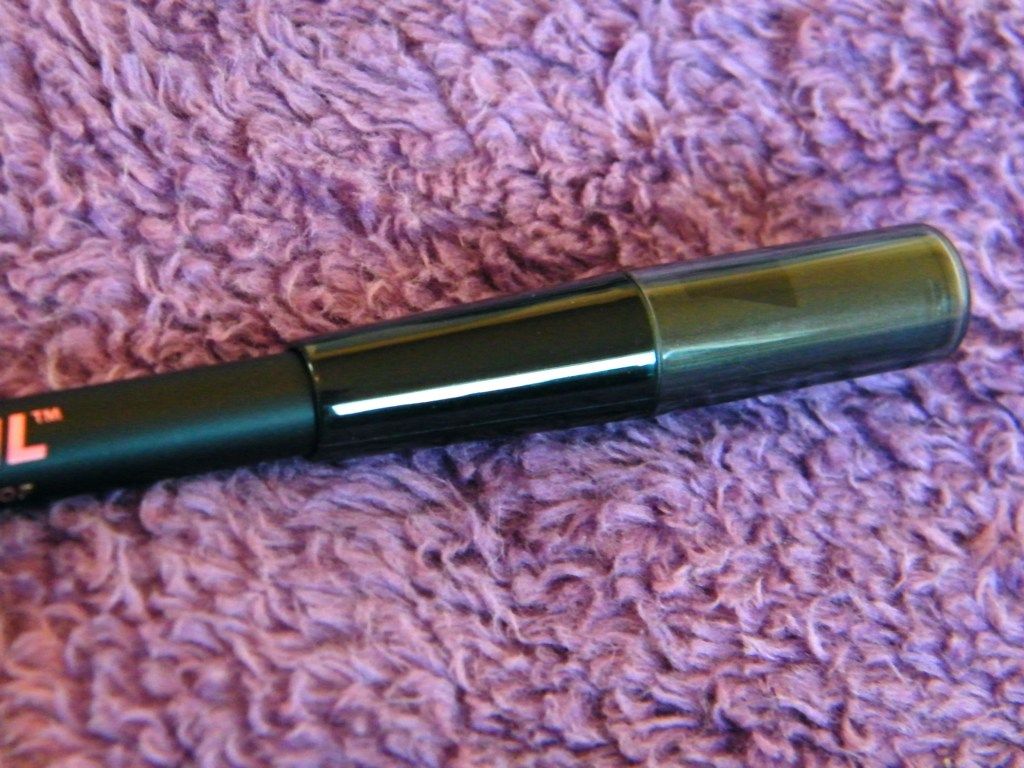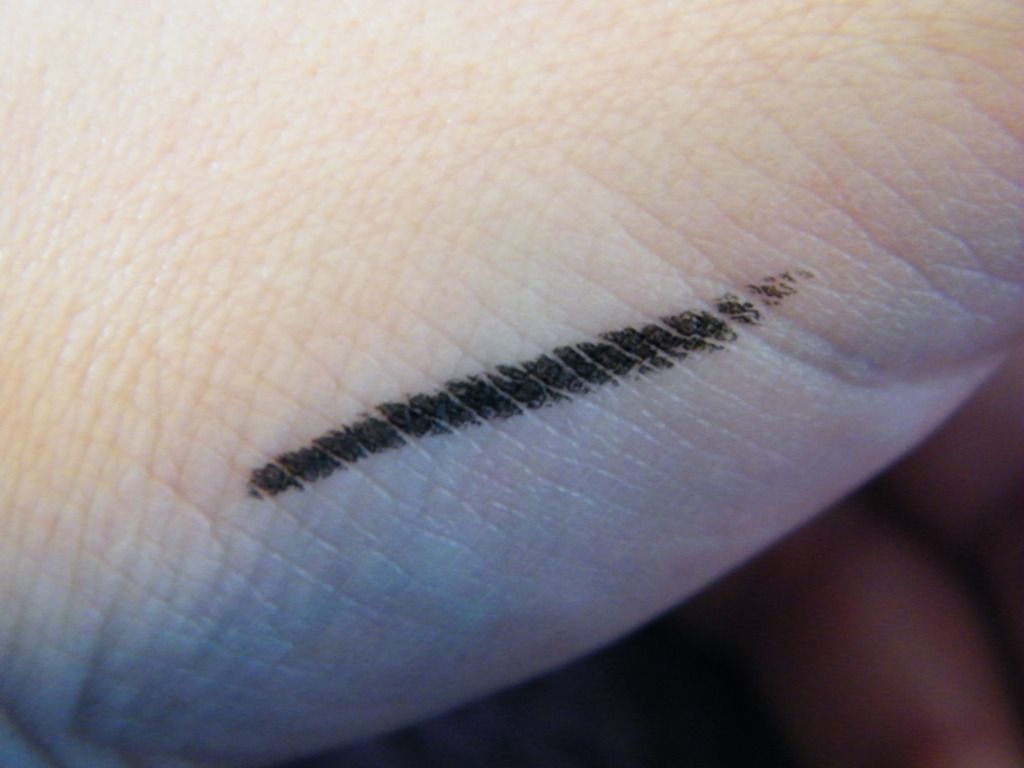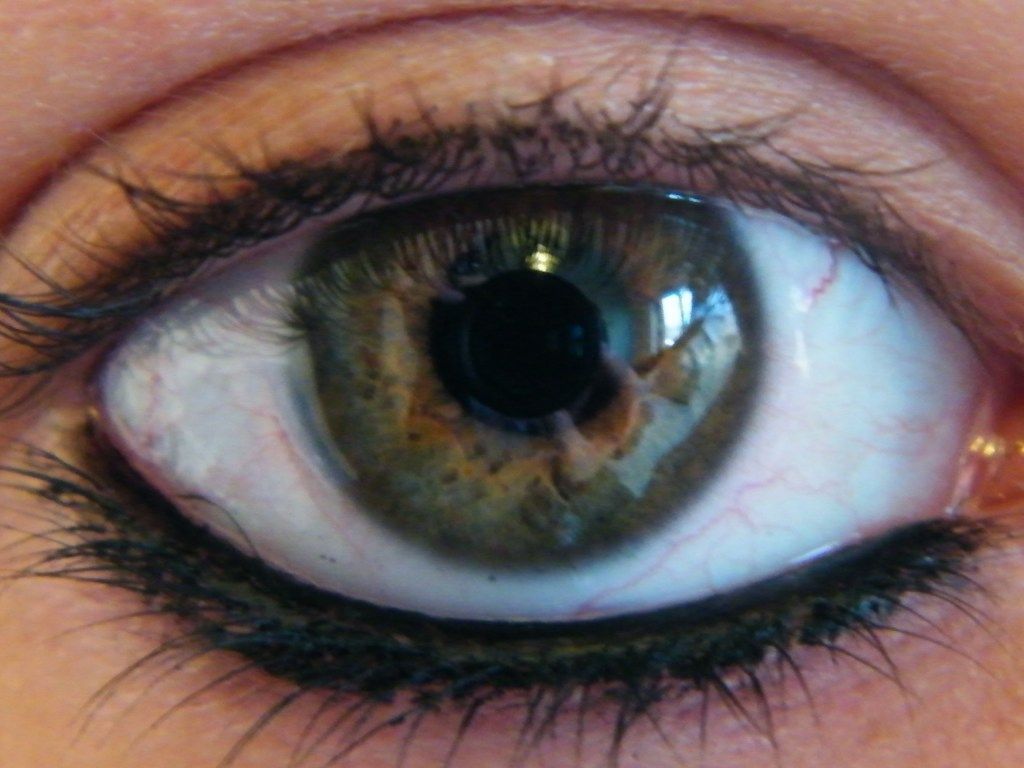 I appreciate this might look a bit weird due to not having any other make-up on, but use your imagination!
So, overall I'm really impressed with the Soap & Glory cosmetics range. I do want to try out the rest of the products so I'll keep you updated if I get my hands on any in the future!
I'd certainly recommend the products to everyone because Soap & Glory is such a trusted brand. I receive a S&G gift set every year for Christmas and I expect the cosmetic products would make great stocking fillers for make-up lovers!