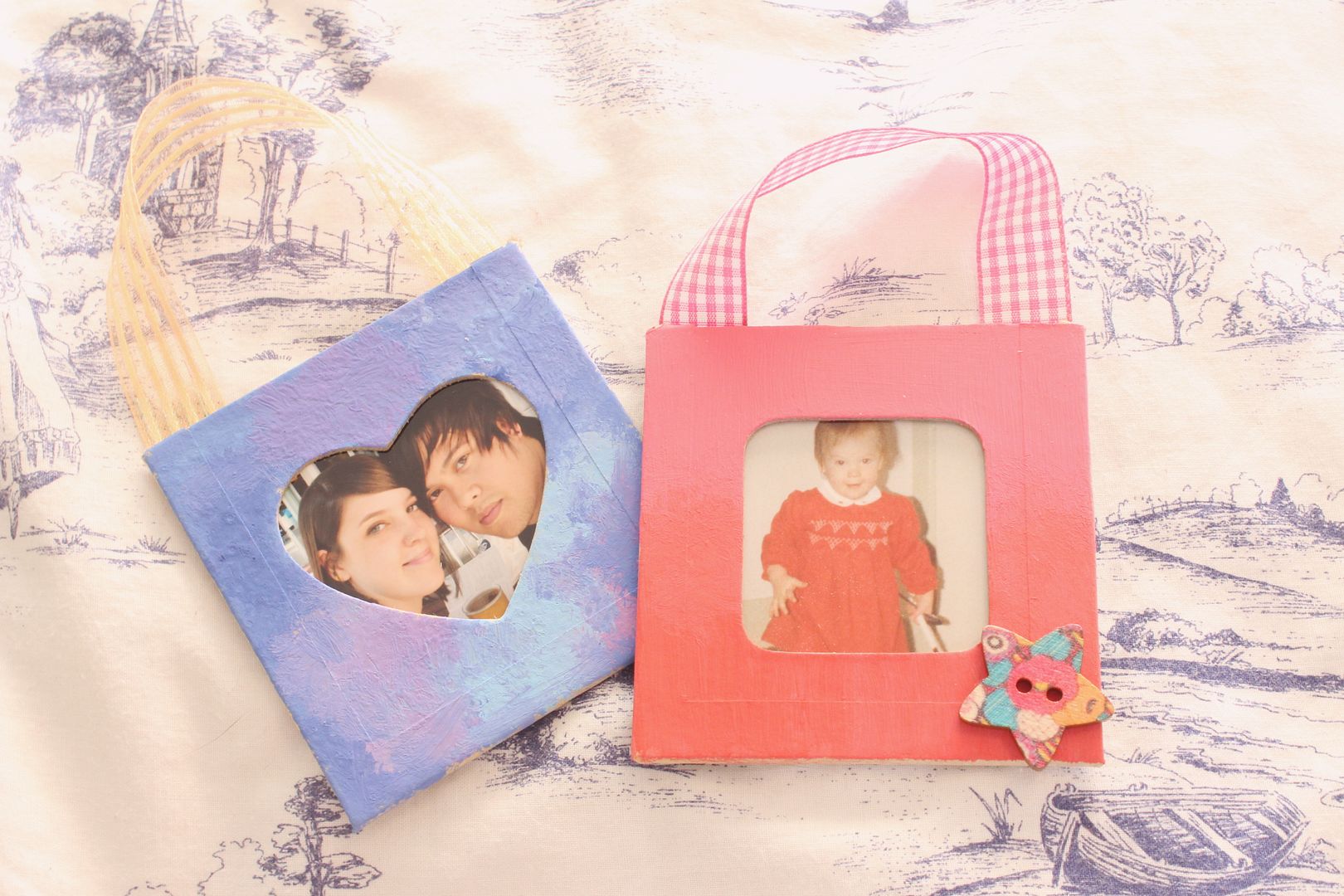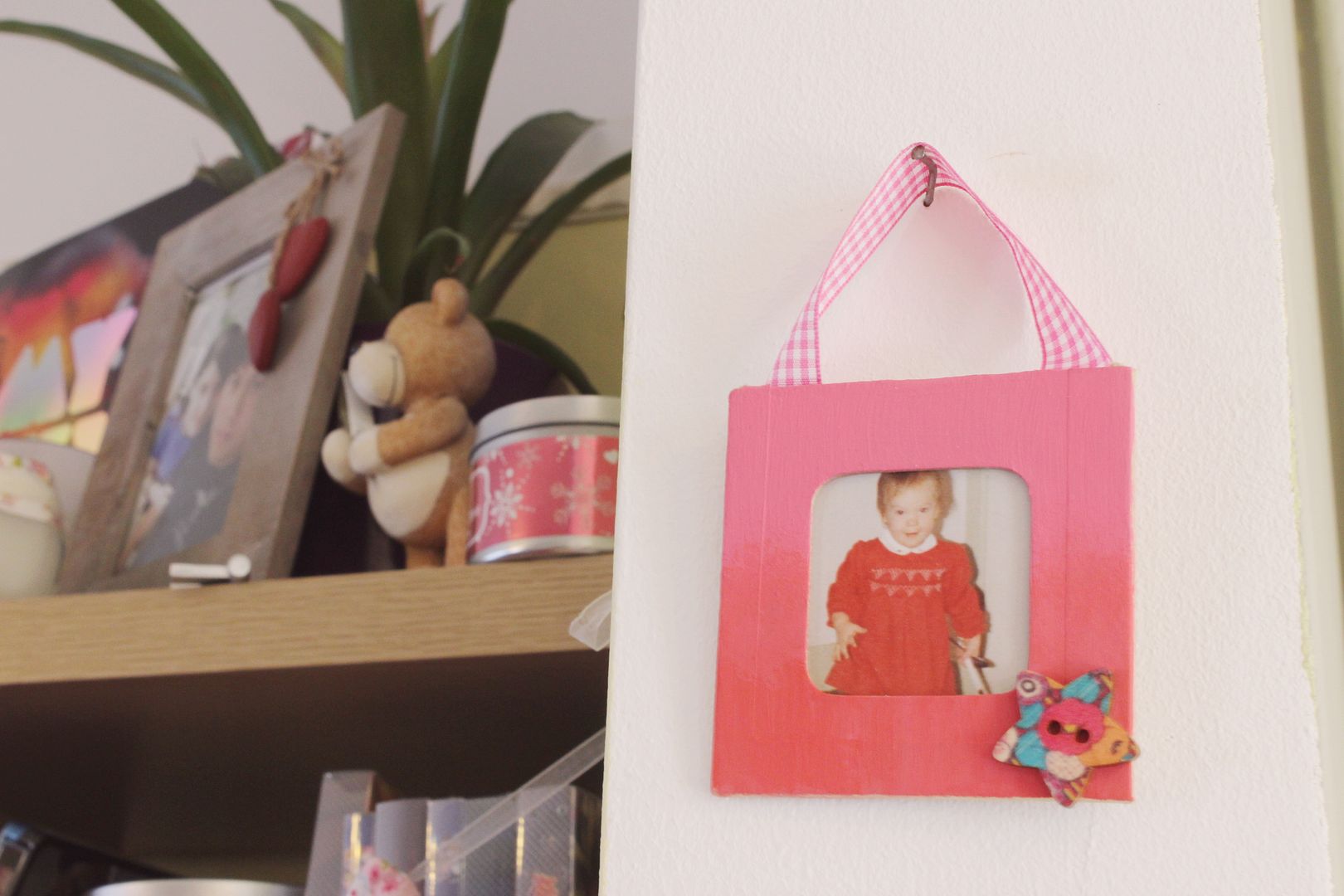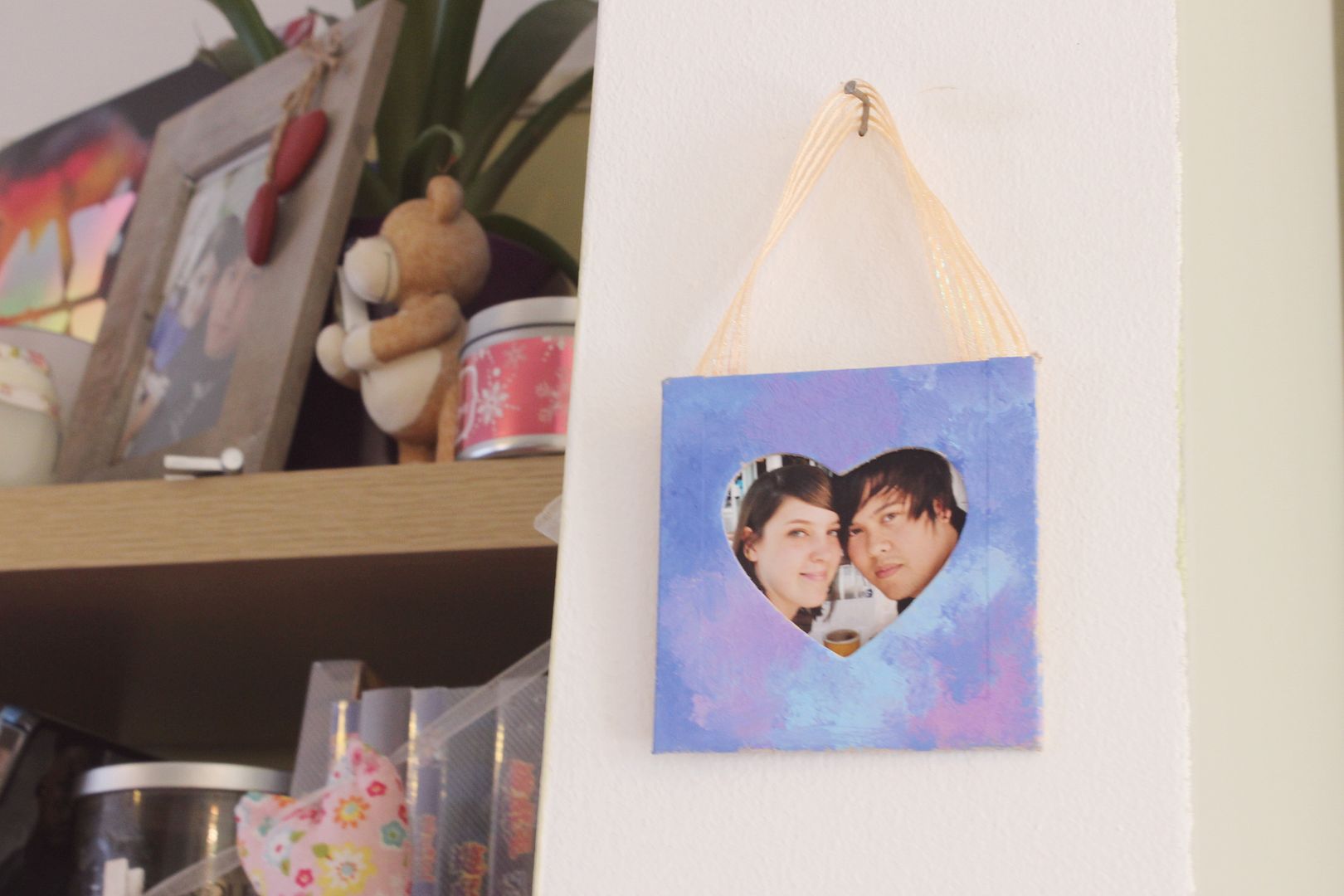 I was recently challenged to decorate two mini photo frames for Mother's Day. I was sent all the supplies and two cute cardboard photo frames. Now I have to admit I'm not the most crafty person. If I ever attempt anything crafty I usually get annoyed with it and it ends up being flung across the room but I guess I must have been in the right mood to do this as I sat down on Sunday afternoon and got my paints out.
I was going for a bit of an ombre look with the square frame, from pink to red, and I think it works ok. Not brilliant, but I'm happy with it. I also went for an all over ombre using purples and blues with the heart shape frame but I thought I'd go for a cloud effect on this one and again, I'm pretty happy with how it turned out.
I chopped off the original string hangers and replaced them with the pretty ribbon, which I think works really well. I kept the detail quite minimal with a little wooden flower in the corner of the square frame. Now, the intention with these was to fill them with pictures of my mum and I but weirdly we don't have any printed. I hate having my photograph taken and so does my mum so I don't actually have any of us together! I'm sure there's probably some stuffed in a box in my parent's attic but I wasn't about to go through them!
Instead I went for a photograph of Vince and I (aww!) in the heart frame and a photograph of me as a kid in the other! Perfect for Mother's Day and really cheap too!
If you fancy splashing a little bit more on your mum this Mother's Day then you can enter to win a £50
H.Samuel
gift card below. UK only and the giveaway ends on Tuesday, April 1.