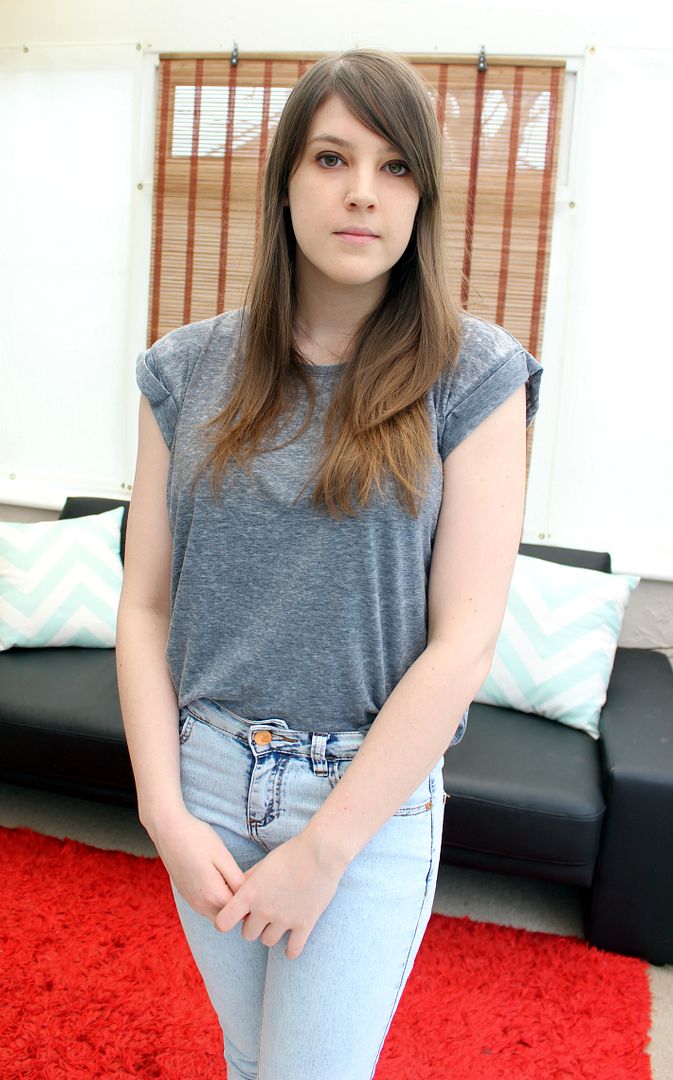 New Look Grey Burnout Tee - £9.99

Internacionale Acid Wash Jeans


New Look Black Lace Up Ankle Boots - £19.99


This past weekend inspired a bit of a lighter, fresher outfit as the weather has been somewhat reasonable. It's nowhere near warm enough for bare legs so I've stuck with my jeans but have gone for acid wash ones (not that you can tell from the pics) instead of my usual black ones. I picked these up from Internacionale and I have to admit they are a little bit long so they're rolled up at the bottom, but overall I love them. I've got so used to wearing black skinnies literally all the time (I have many, many pairs) that it makes a nice change to wear something in a different colour.
Around the house it was warm enough for just a single tee so I opted for something pretty simple in the New Look Grey Burnout Tee. This is just the perfect simple wardrobe staple and one you can pick up in a multitude of colours too, that will literally go with everything! I would quite like to pick up some more brighter colours for summer such as pink, but I'm not sure I'd suit it!
Has the improved weather inspired your outfit choices recently? Let me know in the comments.