Barry M Silk Collection in Blue Mist, Purple Heather, Brown Truffle and Green Meadow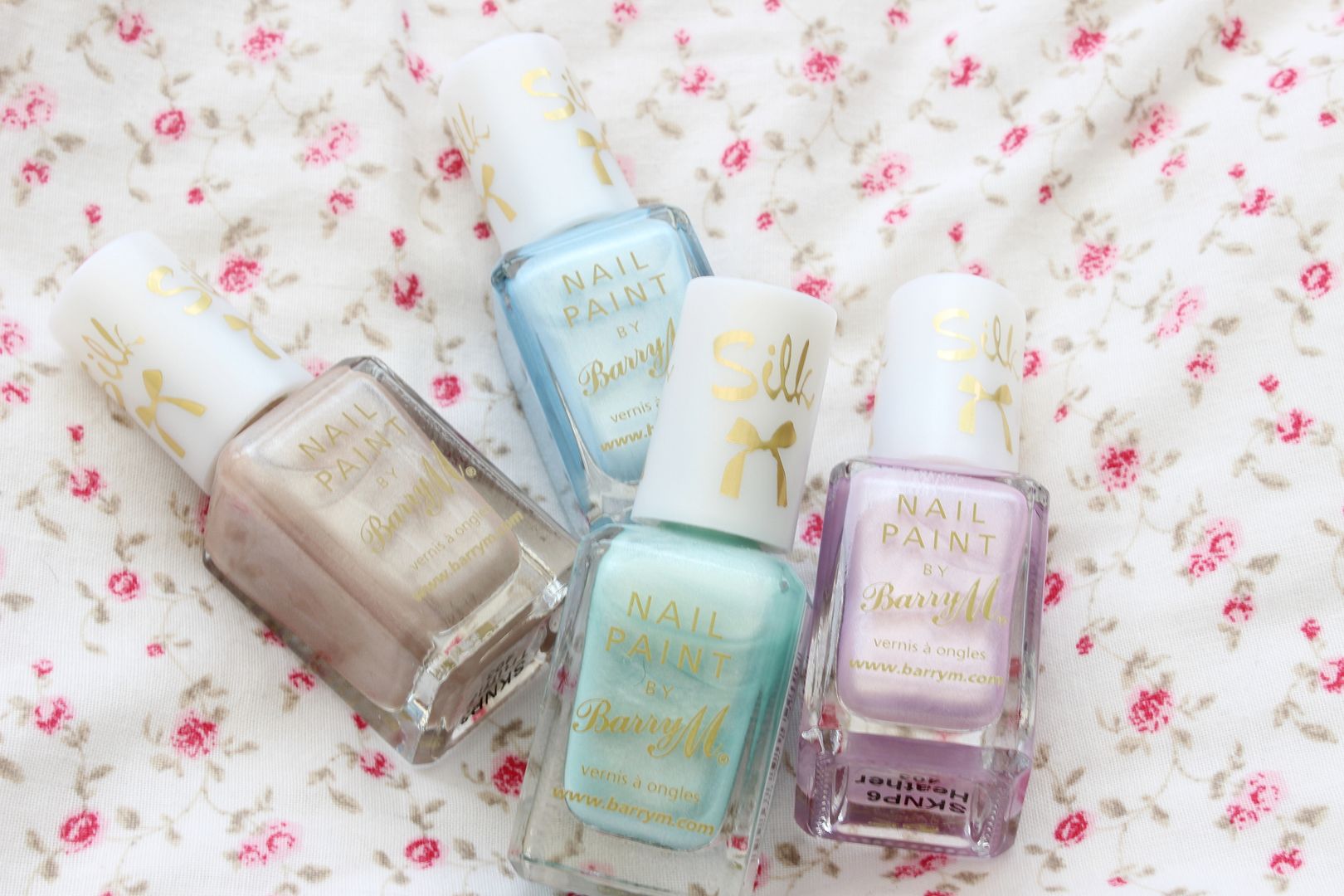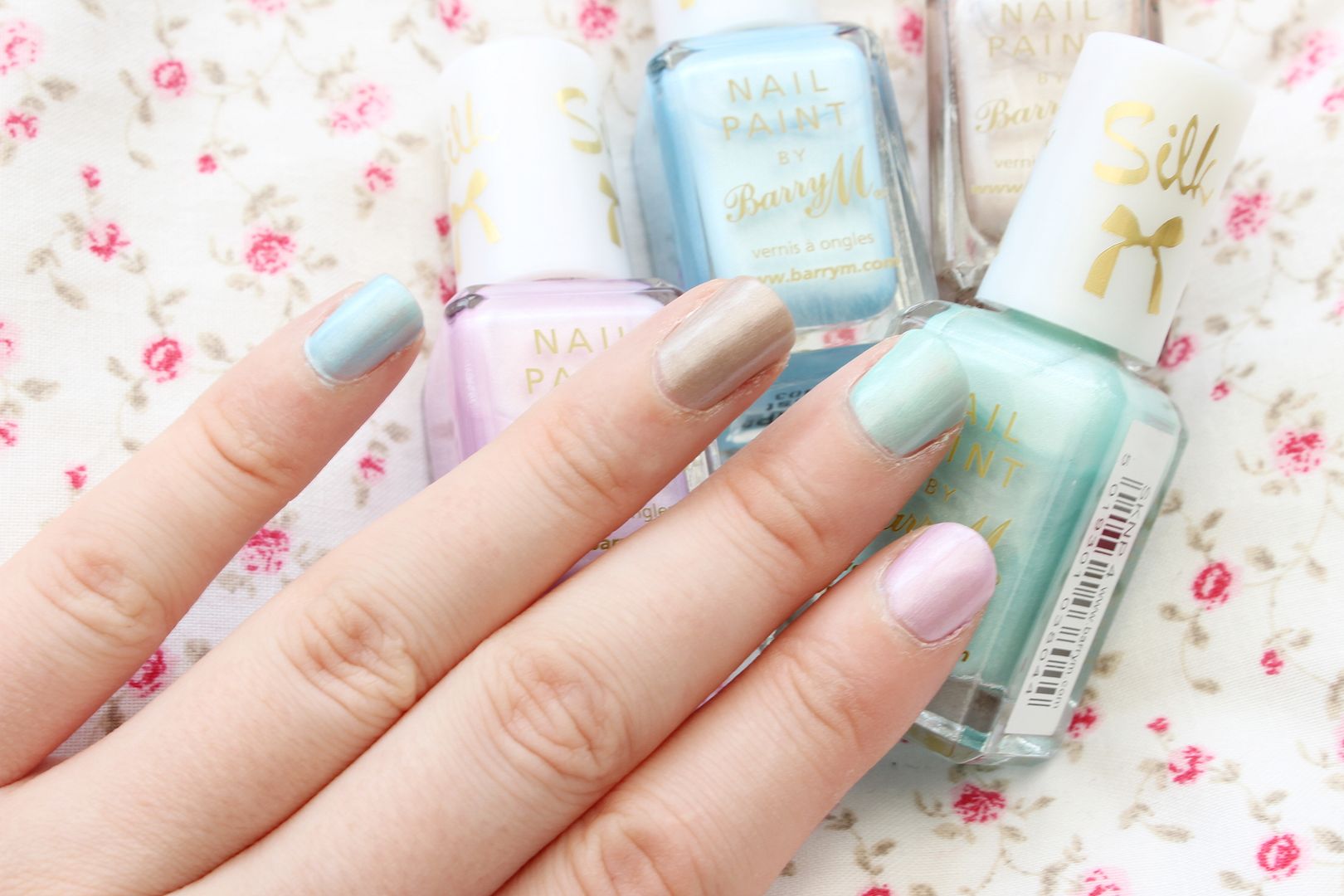 This has got to be my new favourite collection from Barry M. It was one of those that I couldn't wait to get my hands on and when I finally had the chance to I couldn't decide which polishes to pick, so I picked four…
The collection is made up of gorgeous pale pastel shades full of shimmer. They apply as their namesake suggests…with a silky application but they dry matte, which I was quite surprised at but I actually love. There's a hint of shine to them but what impressed me most about these nail polishes are their staying power.
Most nail polishes don't pass the washing up test and only last two days or so before lots of chipping occurs and I lose a couple of nails completely. I was really impressed with this collection as after more than a week there is still pretty much all of my polish still in tact, with only minimal chipping, and I have done the washing up several times during this week as well.
All of the colours are perfect for spring and are the perfect pick-me-up. I've enjoyed wearing them as pictured above but will be wearing single colours all together or mixing up one or two colours. They all compliment each other perfectly. This is just a fab collection from Barry M and I hope there are more colours still to come.
Have you tried the new Barry M Silk Collection? Let me know your thoughts in the comments.