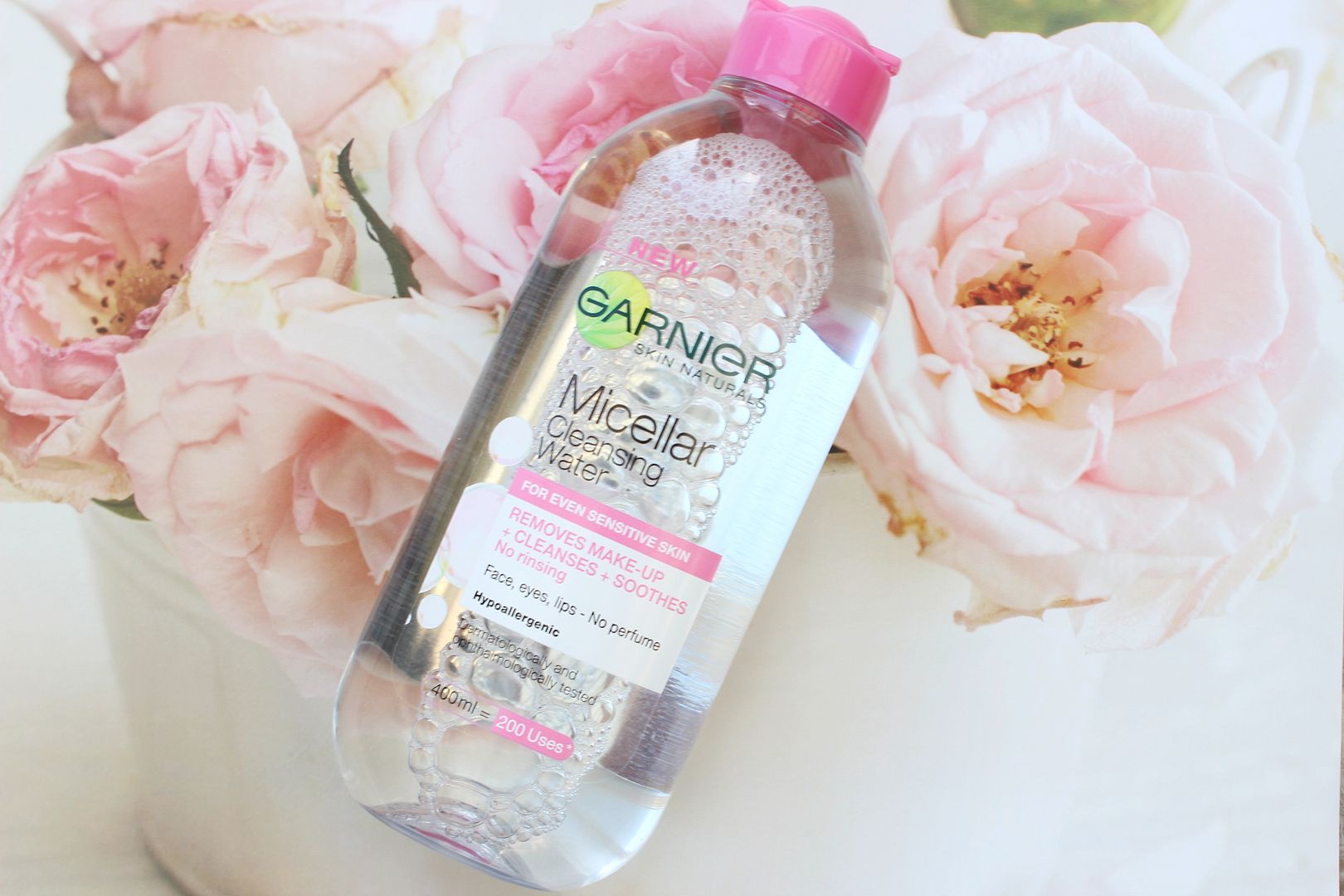 Garnier Micellar Water - £4.99
Ok here it is… the product that bloggers are going crazy for at the moment. I've tried Bioderma's micellar water and loved it and I've tried L'Oreal's version of micellar water, which I didn't really like so I was interested to see what the outcome of using Garnier's version would be.
I think the comparisons to Bioderma are inevitable, especially as it comes in a pretty rounded bottle. I expect it was Garnier's intention to make it look similar to Bioderma and create a bit of a cheaper dupe and I have to say they have done pretty well.
The product itself is very kind and gentle to the skin. I've been using it to remove a CC cream that I've been using recently and it removes it extremely well, leaving the skin feeling refreshed and very clean. It's also great for eye make-up too and in one big swoop you can remove a good majority of your eyeshadow and mascara.
I love the fact that this is a bit bigger than the Bioderma bottle as it means more product for less money. Also, Garnier is much more readily available than Bioderma. I know you can get it online and I know it is very, very slowly filtering into shops as well but with Garnier you can literally pop into your local Boots, Superdrug or even your local supermarket and pick up this beauty.
I would definitely recommend this to anyone that doesn't want to fork out for Bioderma or doesn't fancy waiting for it to arrive in the post after ordering it online. For £4.99 you can't really go wrong and with 400ml to use up this will last absolutely ages.
Have you tried this? Let me know your thoughts in the comments.