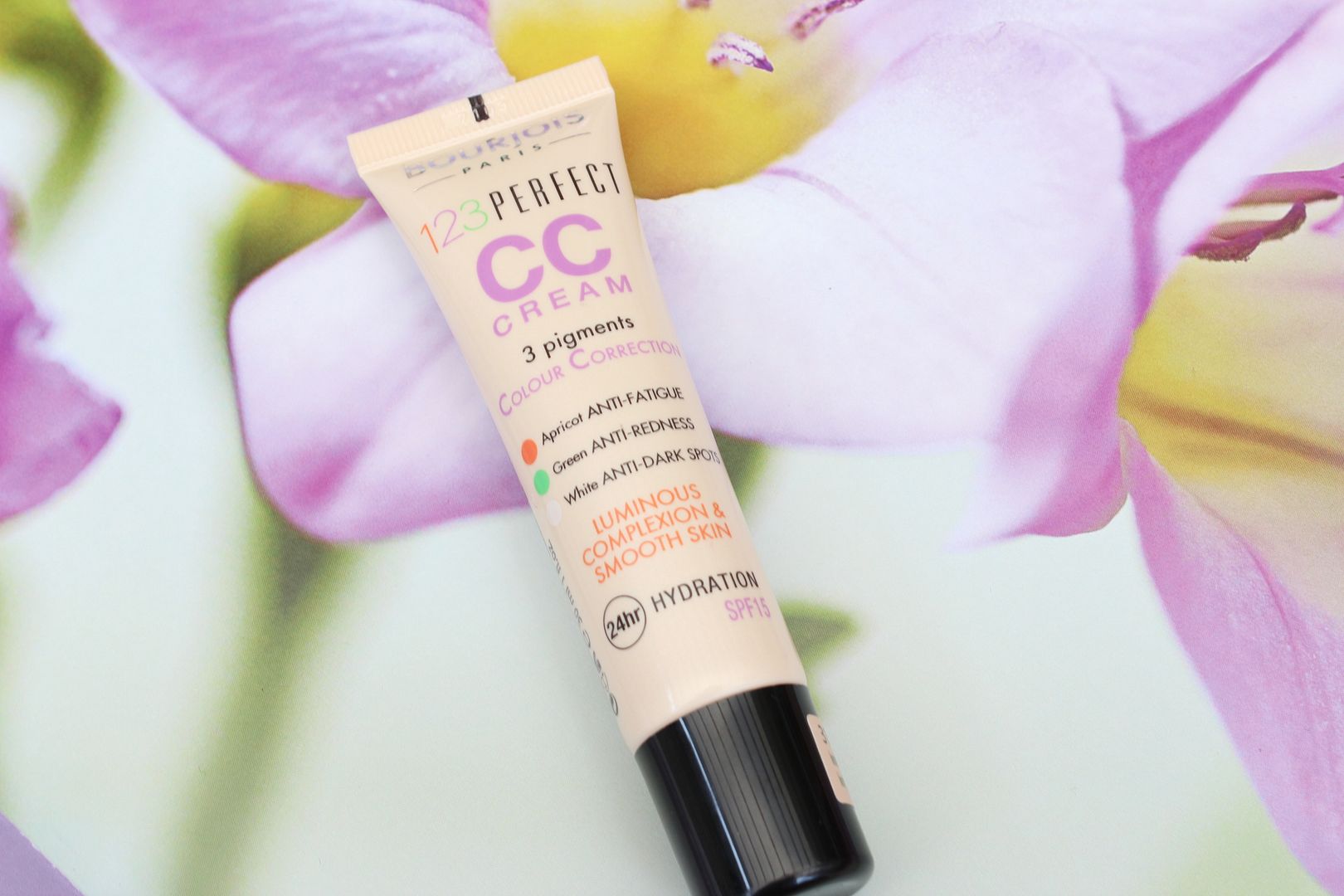 Bourjois 123 Perfect CC Cream - £9.99


If you had told me a couple of years ago that I'd be really interested in make-up and would be wearing a certain product pretty much every day I never would have believed you. Until recently I wouldn't wear any type of foundation or skin coverage but I really should have been.
For as long as I can remember I have had annoying redness on my right cheek and haven't been attempting to cover it up, except on special occasions but I have been wearing the Bourjois 123 Perfect CC Cream regularly for quite a few weeks now. I picked it up completely on one of those Boots spending whims as the colour correcting properties really appealed to me.
I have to say I absolutely love this. It's extremely lightweight and applies beautifully. I use one of the Real Techniques sponges and it just glides over the skin, correcting imperfections and redness as it goes. I've been wearing it as the only coverage on my face but you can blend it or wear it with foundation too. At £9.99 it was one of those products I probably shouldn't have picked up randomly but I have to say it really works so I would definitely recommend it. It makes me feel much more confident about my skin and it lasts all day long and well into the evening too. It doesn't flake and crumble like my foundations normally do due to my dry skin. I just can't get enough of this!