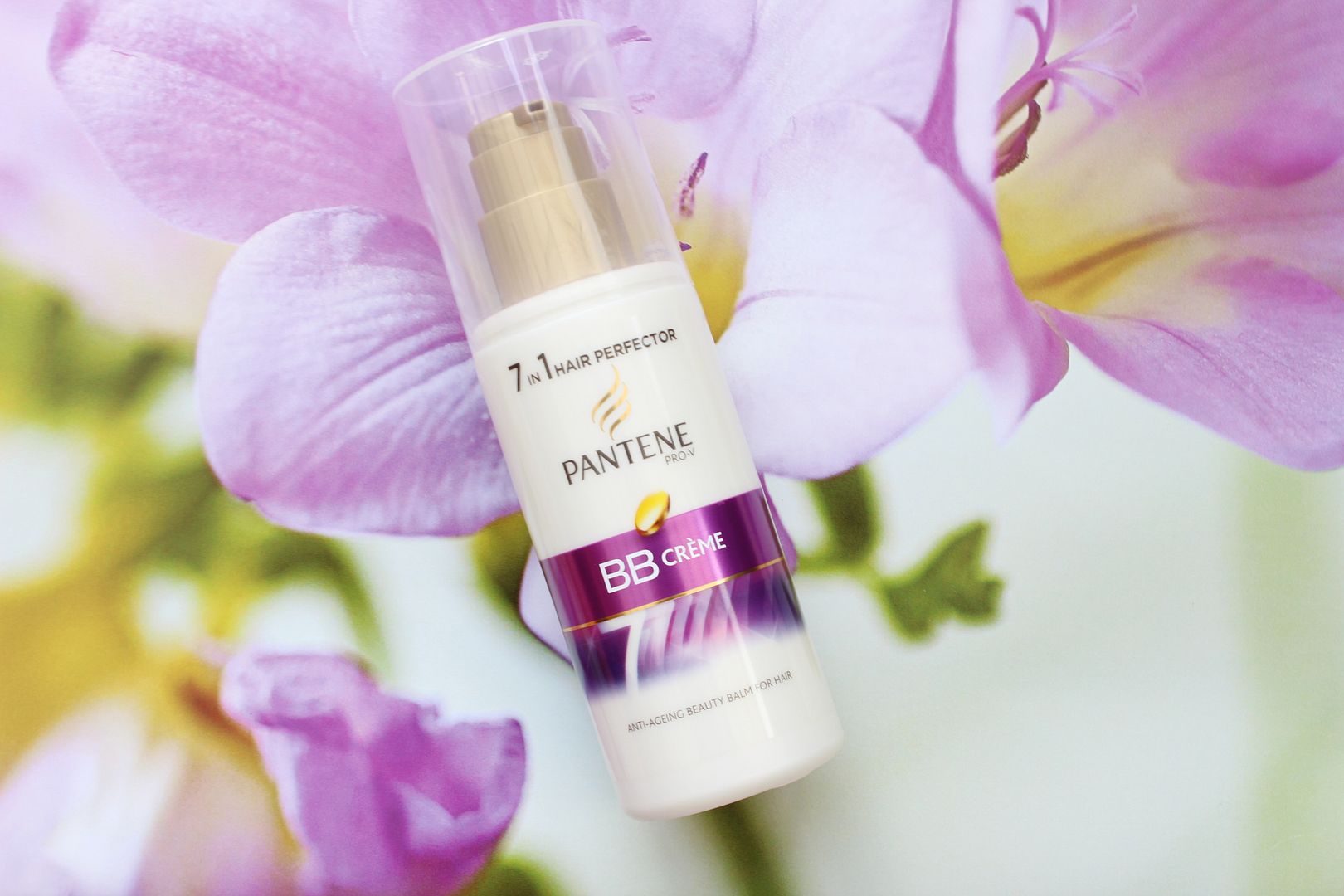 Pantene BB Creme - £6.99


Who would have thought it… a BB creme for your hair. Yes, this really is happening. The beauty industry has gone double letter mad.
The reason I picked this up was because I was really intrigued by the term BB and how it would work for hair. Obviously in the make-up industry BB stands for Beauty Balm but I'm not really sure what it stands for in the hair industry. Anyway, this product claims to contain seven benefits for hair including strength, shine, smoothness, lightweight, nourishment, hydration, damage repair and resilient tips and so far, after a few weeks use, I feel it's really living up to the claims.
I've been using this once a week as a bit of a treat for my hair. I could use it more often actually and I probably should because I love it. The product itself comes in a pump, which is a bit stiff to use but that might just be my own bottle, and is a bit of a cross between a gel and a serum. You only need one or two pumps into your hand, rub together and work it into damp hair starting from the roots. My hair seems to soak this up really quickly and you simply continue with your normal drying/styling routine afterwards.
I actually used this product this morning and all day my hair has felt extremely soft, lightweight and lovely and smooth. My hair is quite dry and this makes it feel well moisturised and repaired, which is great as I do blow dry it everyday with a heat protector. Oops. I definitely need to get myself a heat protector now!
I'd definitely recommend giving this a go if you have particularly dry hair and split ends. For £6.99 it's a great product and it's definitely living up to the claims it makes on the bottle. I will certainly be using it more than once a week from now on.
Let me know in the comments if you have tried this and what you thought.