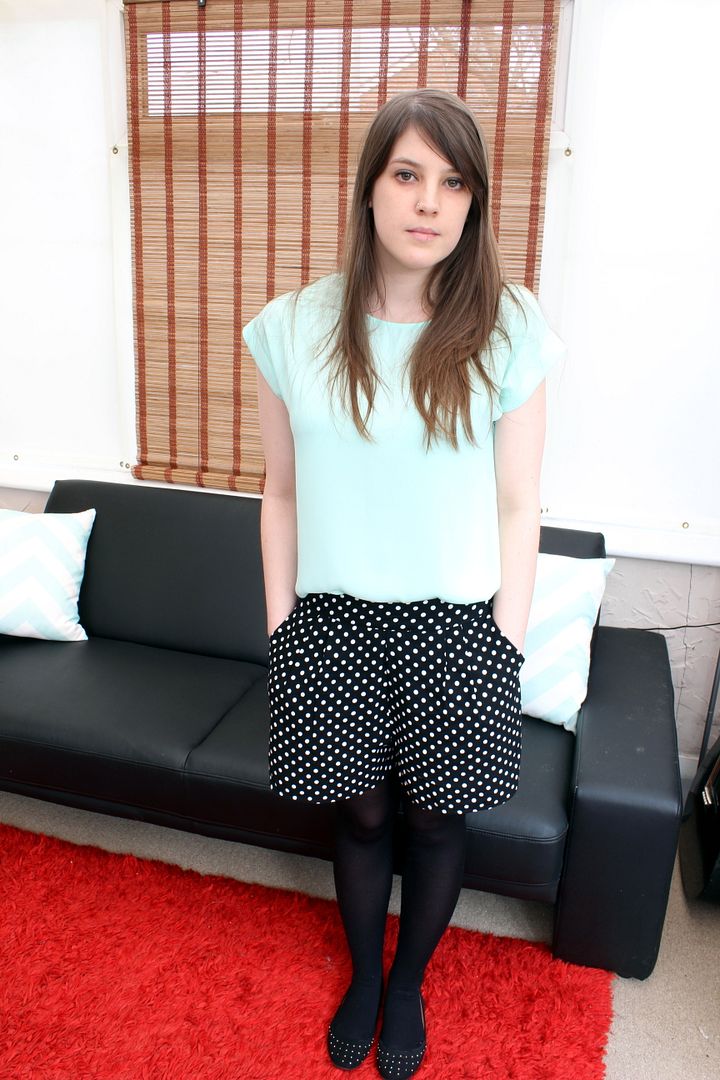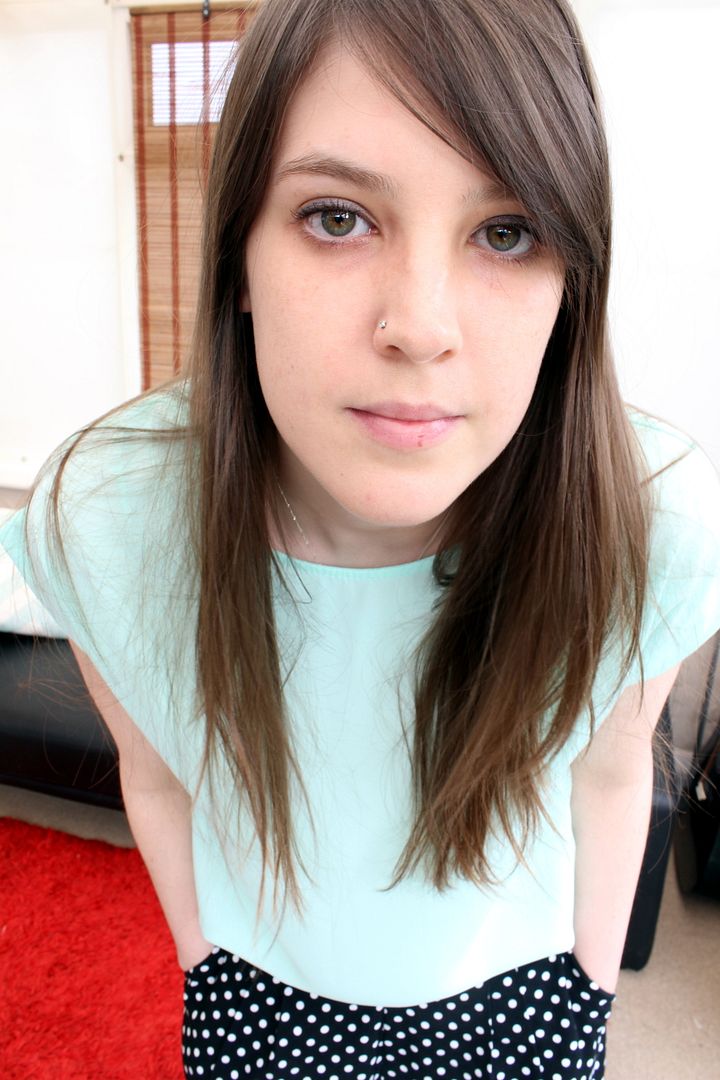 Mint green crop t-shirt - £12.99, Black Polka Dot Shorts - £14.99
Recently I signed up to an offers site that was offering a £10 New Look voucher for just £5. 'What a bargain' I thought… so I got two and I spent them pretty much straight away too. I'd seen these shorts several times in various New Look stores and I had even picked them up and carried them round with me with the intention of buying them, but then I put them back. I'm not sure why but they went straight into my virtual basket when I had my vouchers. I was also looking for something a bit different top wise. I went for a crop tshirt full of minty green goodness.
To be honest it's not very cropped on me, which I prefer, and paired with these shorts I think I've come up with the perfect 'smart' interview type outfit, but it can also be worn casually with a pair of sandals in the summer. I am definitely planning on picking up the tshirt in a few other colours, there is a gorgeous red/berry colour that is just calling out to me.
I adore these shorts as they're very floaty like a skirt but you don't have the worry of them blowing up with a big gust of wind and revealing everything!
Let me know your thoughts on this outfit in the comments...