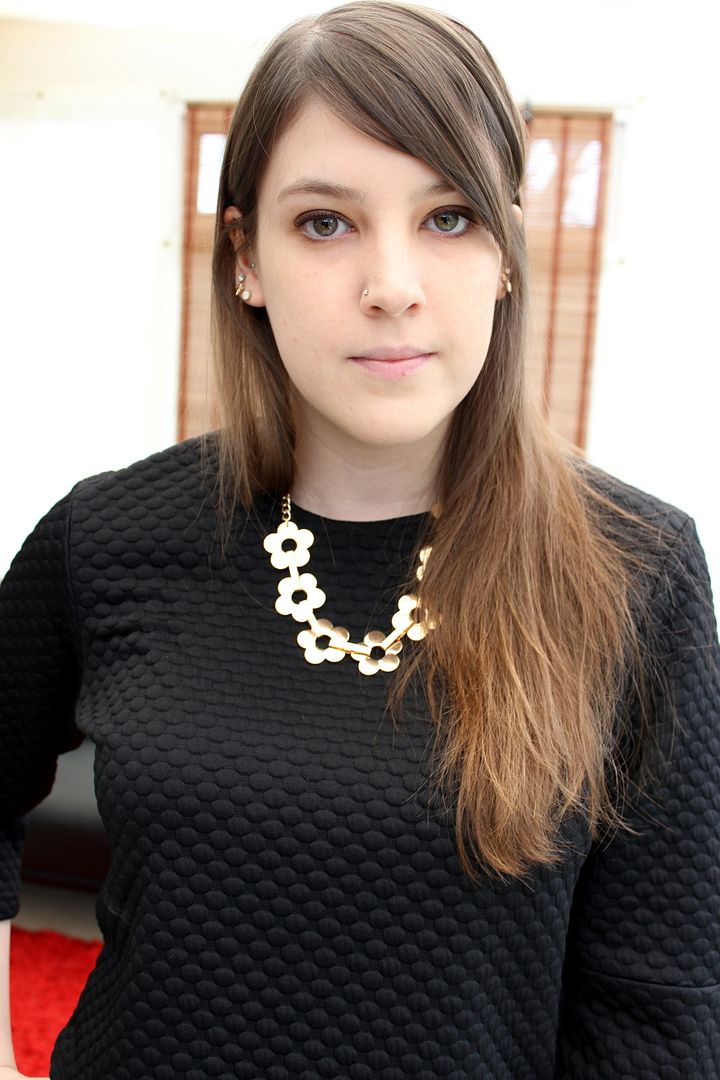 Matalan Textured Sweat Top - £14, Daisy Flock Skirt - £10, Gold Daisy Necklace


Another outfit, can you believe it? This one features three new bits I picked up from Matalan recently. I'm not sure why I picked up the top/jumper to be honest but something just called out to me. It comes in a textured/quilted look material, which I actually really like but it came with a garish plastic necklace attached to it, which I really didn't like. Thankfully I was able to get the necklace off and wear my lovely new daisy one.
I don't usually wear necklaces but this one was too pretty to pass up. I would really recommend Matalan for jewellery as they have some really great pieces. It's definitely a cheaper alternative to the likes of other hughstreet stores, such as Topshop and New Look.
The top itself is a strange fit. It's cropped, but not so much that you're showing off your stomach but it's the sleeves I'm not really used to yet. They sort of puff out at the elbows as you can see and make me look wider than I actually am. I probably should have teamed this with a skater skirt to even out my proportions a bit but it's all trial and error with me.
I do really like it though. It's not too thick that you're left sat sweating but it's just right for a spring/summer evening. I decided to pick up the daisy flock skirt to go with it as it's just so, so pretty. Skirts like this are perfect for work/meetings but I wouldn't really wear them casually. It would work pretty well for a night out outfit though with a pair of heels and a more glam top.
What do you think of this outfit? Let me know in the comments...