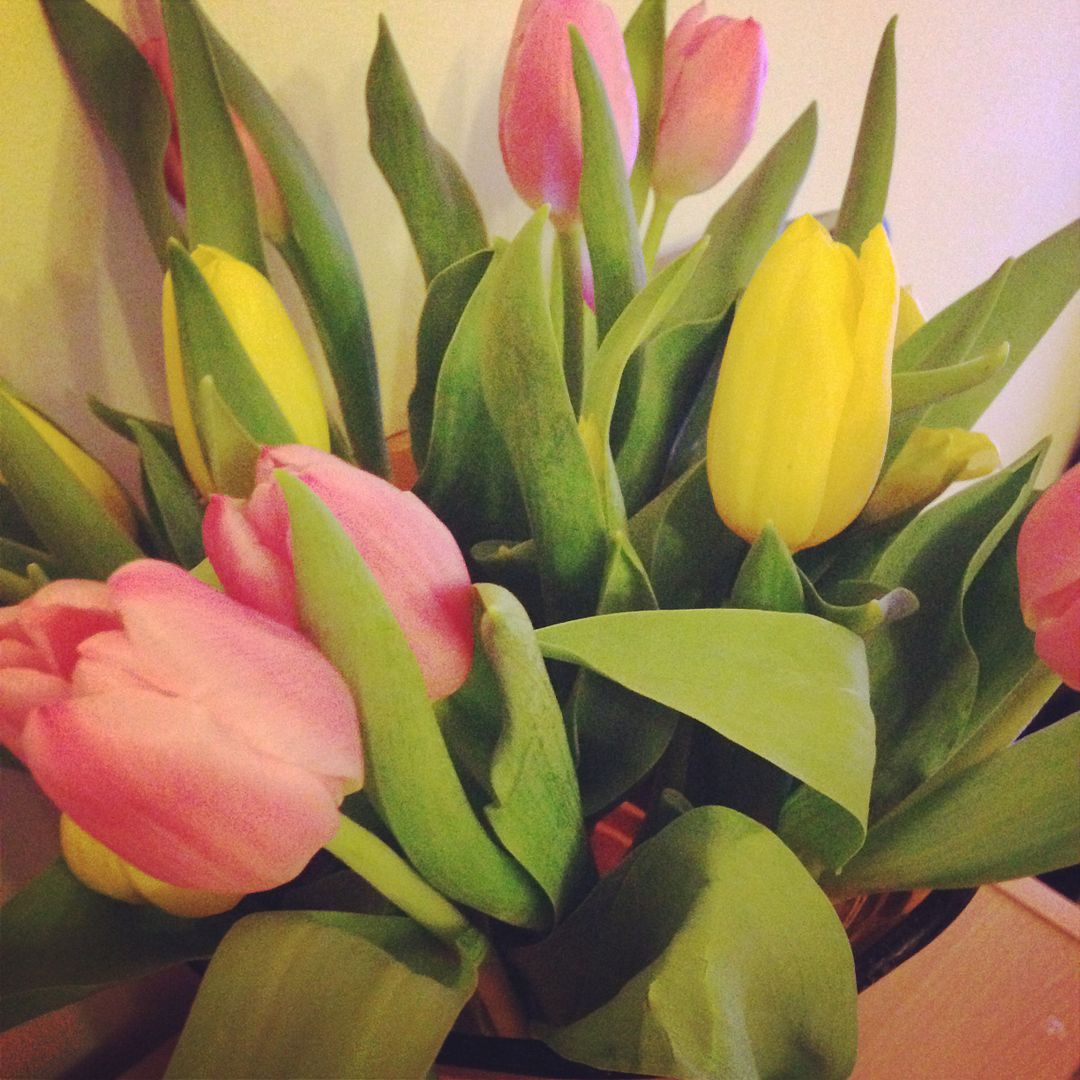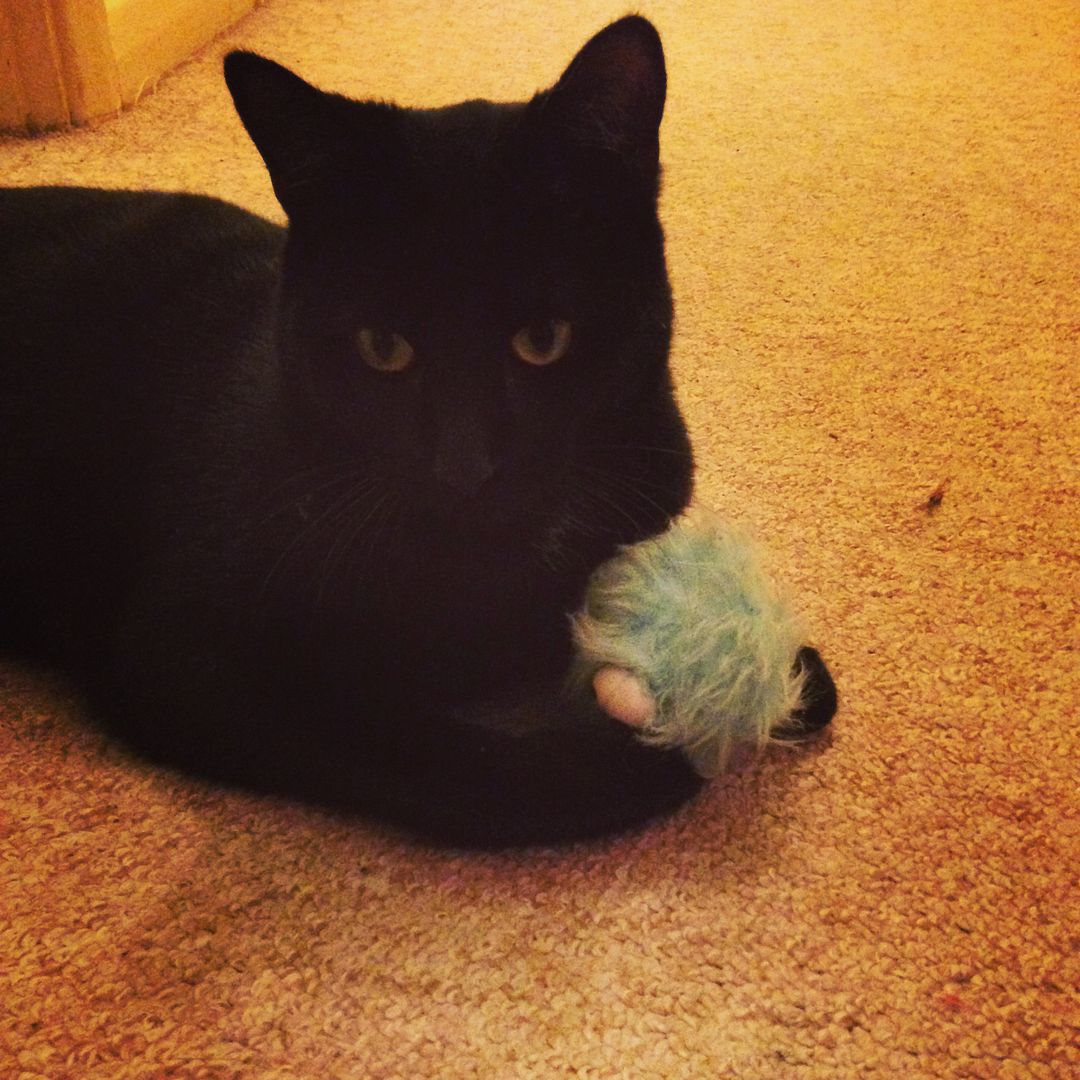 Lovely tulips / Fresh cut daffodils / New shoes! / Charlie being a cutey

Follow me on in Instagram - @cherryp13
Well, this week has sort of flown by, which is a good thing as I had Friday off work and I have Monday off as well. I took Friday off because my car was due an MOT (which it failed by the way!) and then I thought why not have a nice long weekend, so I've been doing exactly that.
On Friday I popped to town with my sister and my niece and nephew. We had a quick browse around the shops (much to Daisy's displeasure) and then went for an early lunch, which was very filling. I spent the rest of the afternoon chilling out at home with Vince. Yesterday was much of the same chilling out at home before popping to my mum and dad's for the afternoon.
My sister and my niece and nephew were round as well and Daisy had loads of fun pretending she was in the high jump in the olympics. Hilarious! My dad made her a little medal, which she was SO thrilled about. She's going to be talking about it to everyone for weeks.
I'm not really sure what I'm doing today yet. Either working on blog posts/napping or I may suggest to Vince that we go for a walk somewhere as the weather is SO nice. Spring is definitely here! I'm loving dotting flowers all around the house at the moment and finally I have some daffodils in the garden, which I've been picking and bringing inside. I expect it will rain next week so we really need to make the most of the weather, which is why I don't really fancy sitting indoors all day.
How has your week been? Let me know in the comments how you're making the most of the weather.
Before you go, don't forget to check out the past week's posts: