Topshop: Soft Studded Make Up Bag - £12


Matalan: Sorbet Ballet Shoes - £6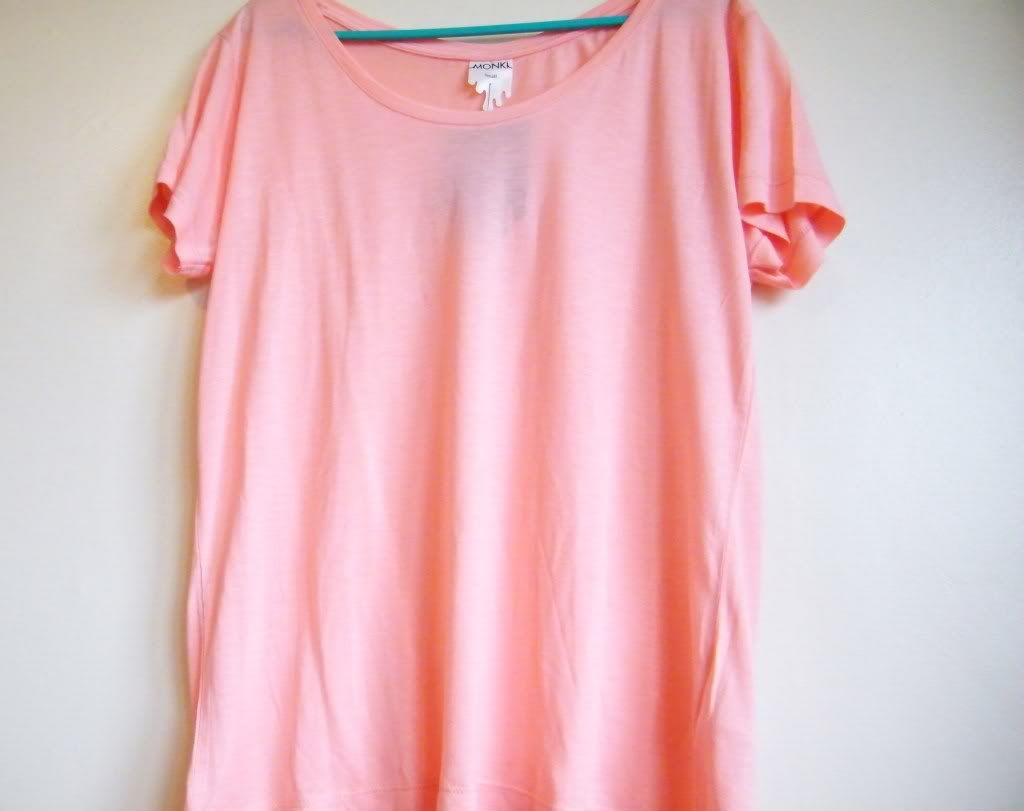 Monki: Pink Lerima Top - £6


Monki: Stripe Lerima Top - £8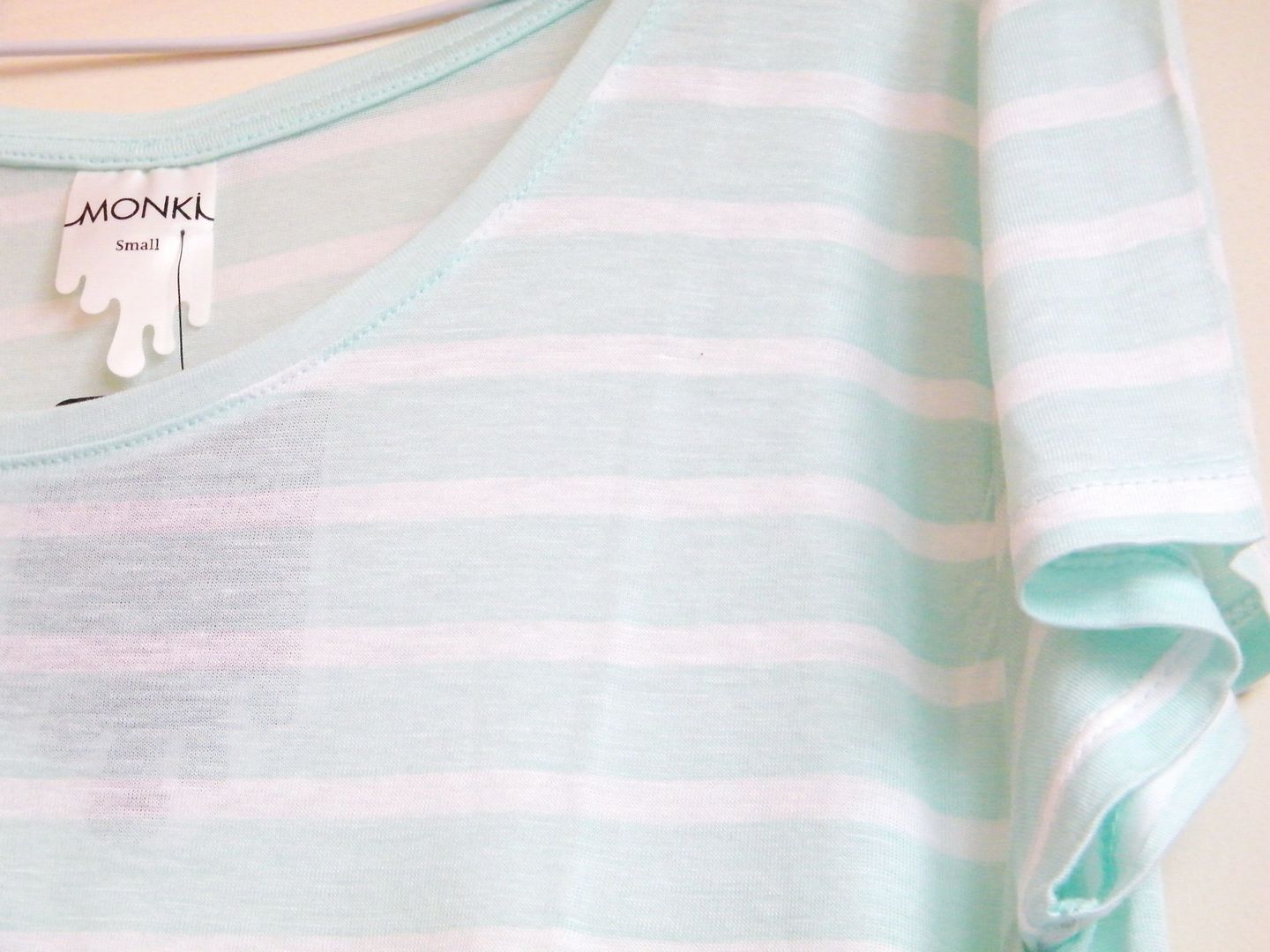 This series of What's in my shopping bags? is a bit special as I managed to do a bit of shopping on London's Oxford Street and Carnaby Street!
Of course, I had to pop into Topshop to buy some more skinny jeans, but I also picked up the Soft studded make-up bag while I was standing in the queue. It's such a soft material and I love the little studs! It's also quite roomy so I will be able to fit lots into it, it's perfect for taking away to places with me.
I also managed to have a little browse of
Monki
on Carnaby Street which really surprised me actually. I was expecting really expensive prices but I picked up two T-shirts which were really quite a bargain! I picked up the minty stripe one as soon as I walked in and Vince actually chose the peachy/coral one for me which I love!
I also picked up these cute Sorbet pink shoes from Matalan which match a bag I bought from there not long ago. They actually fit perfectly so I'm really happy with them, I just need to try and not scratch them!
What's in your shopping bags this week?