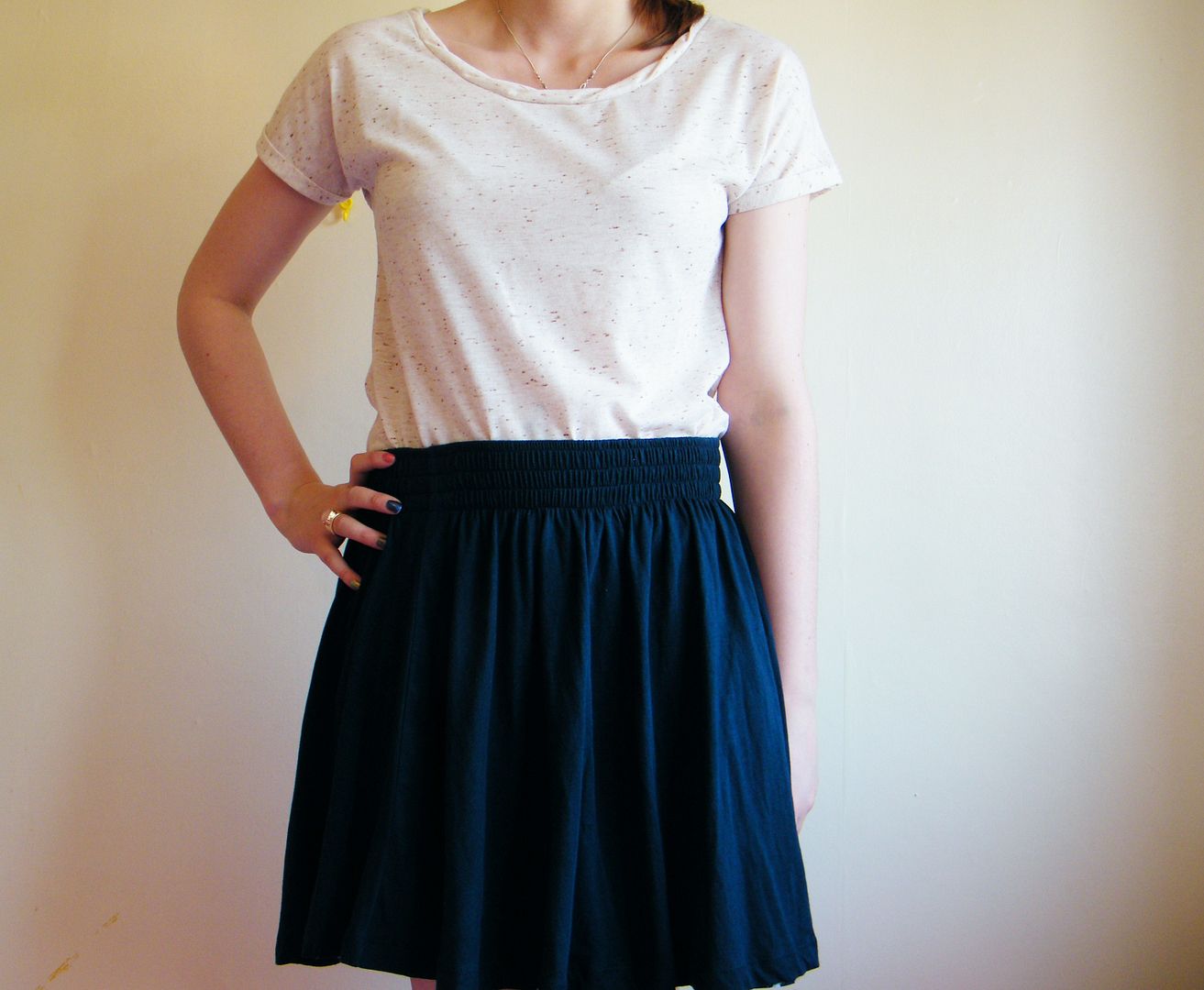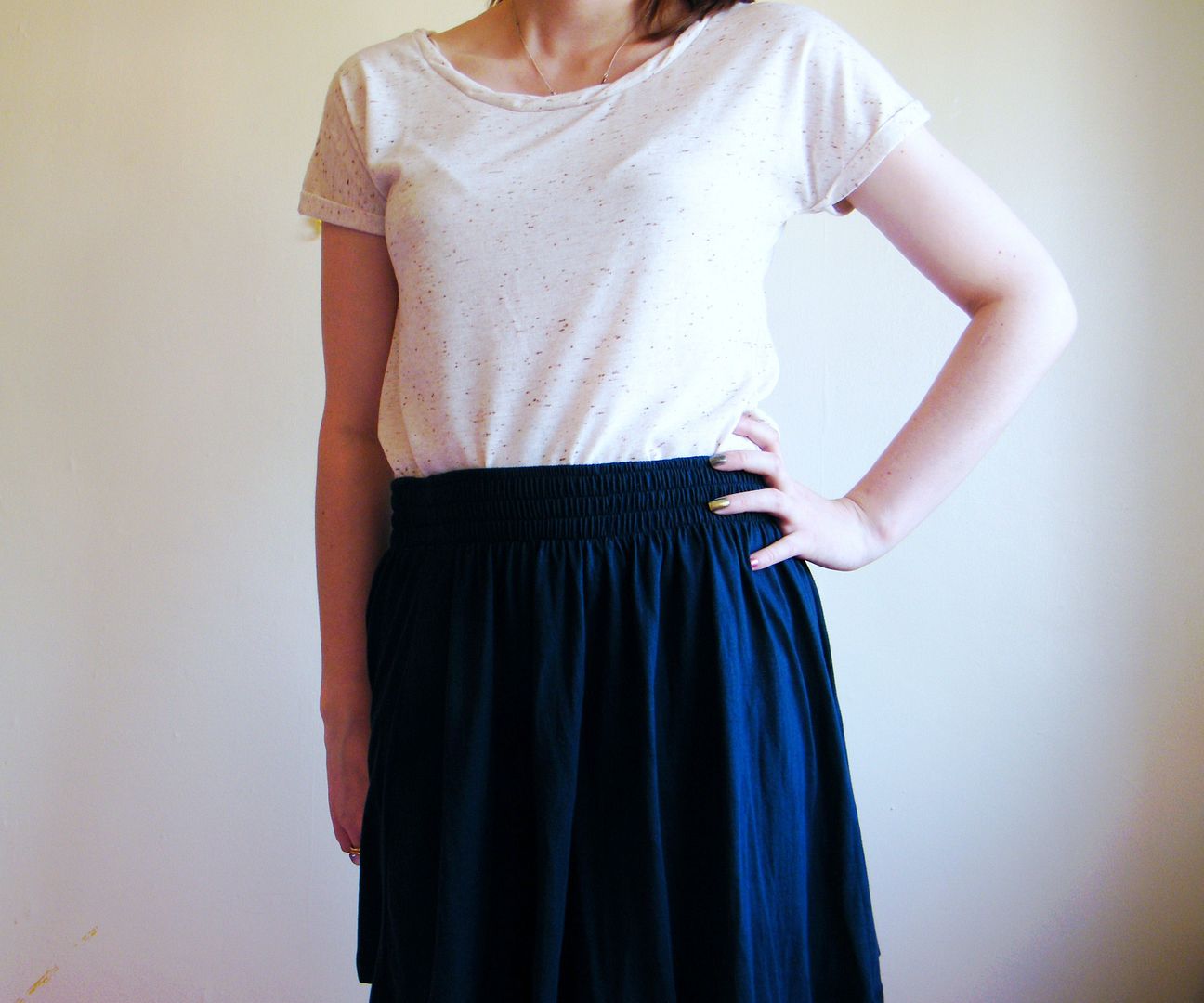 Store Twenty One: Fleck Tshirt
H&M: Navy Skirt


Topshop: Square Etched Ring - £7


eBay: OPI Spiderman Minis - £13
This is a really simple and comfortable outfit, perfect for the hot weather we had at the weekend.
I bought the top from
Store Twenty One
on Saturday and it's not often I actually find something in there worth wearing. It is a kind of cream/brown shade with the same fleck pattern as the Topshop Neppy Tee which I actually bought and returned because I preferred this one better! I love the twisted neckline as well!
The skirt is an old one from H&M that I pulled out of the back of the wardrobe and haven't worn in about a year! It's featured on the blog in the past and I love wearing it with a tucked in top like this.
The ring is one I bought recently online and absolutely love. I don't often wear rings and I have a load of them just lying around but I love how chunky this one is.
You may recognise my nails from an earlier post this week, they're the Spiderman OPI collection, I think they all go great together!