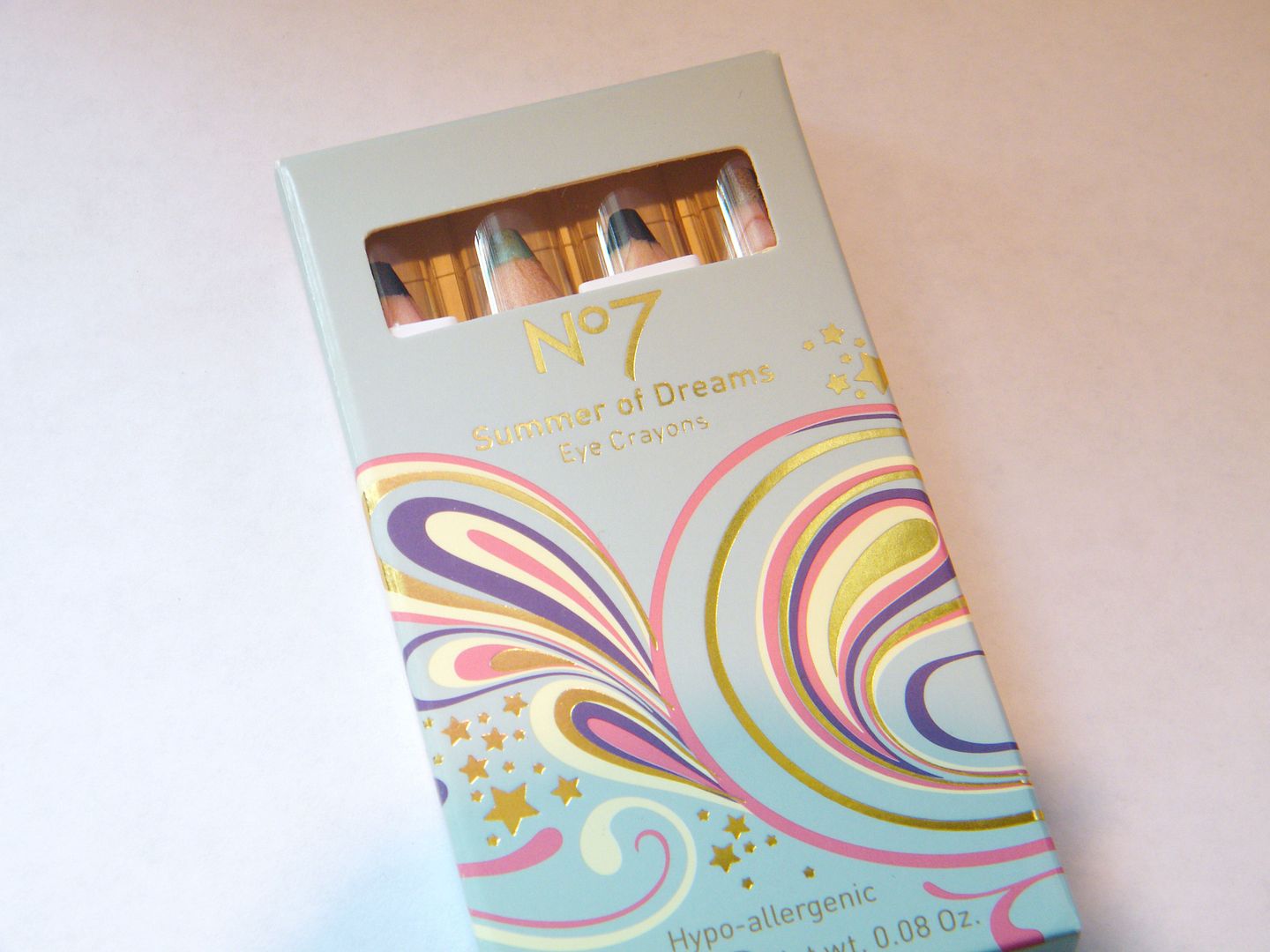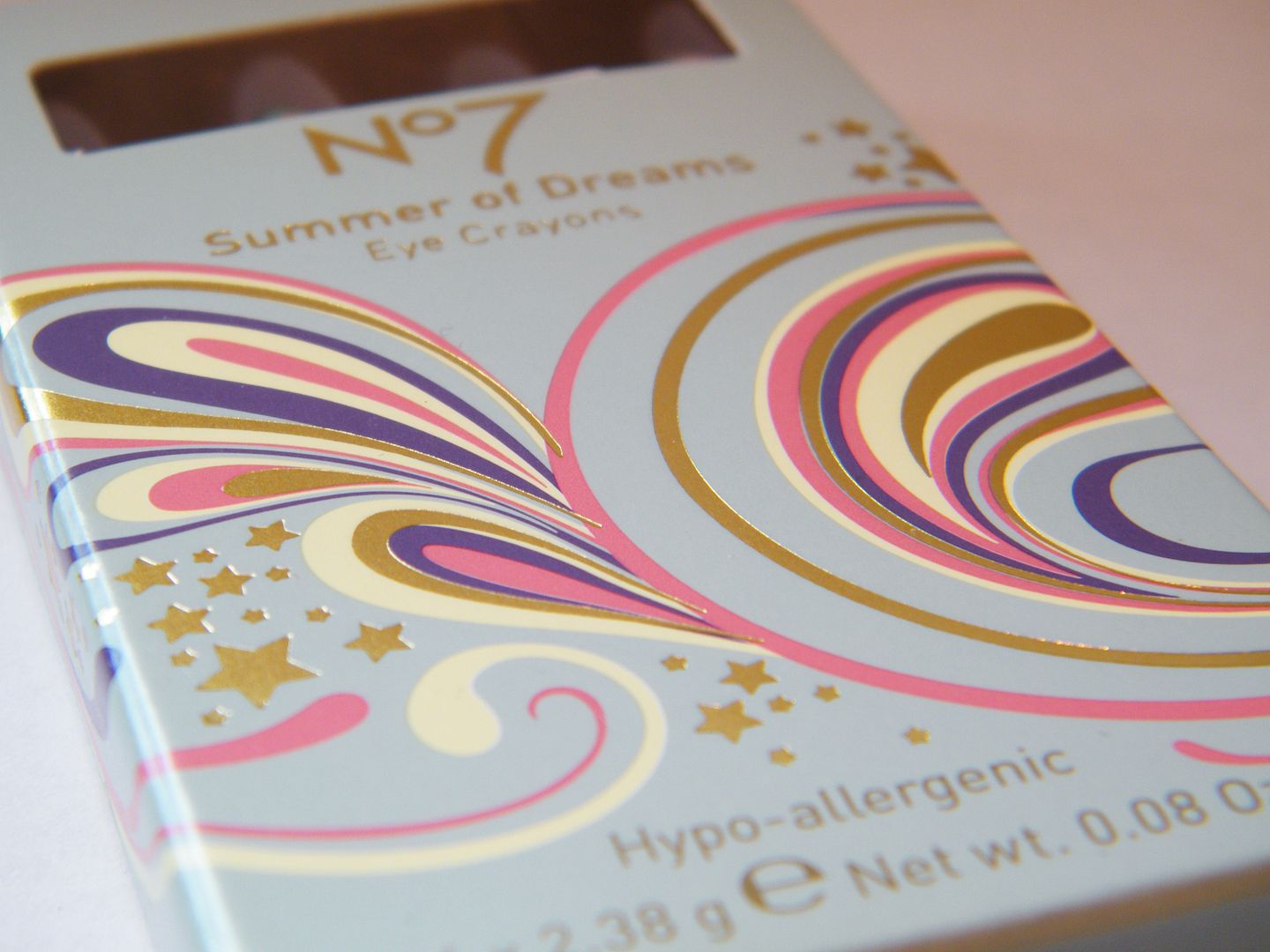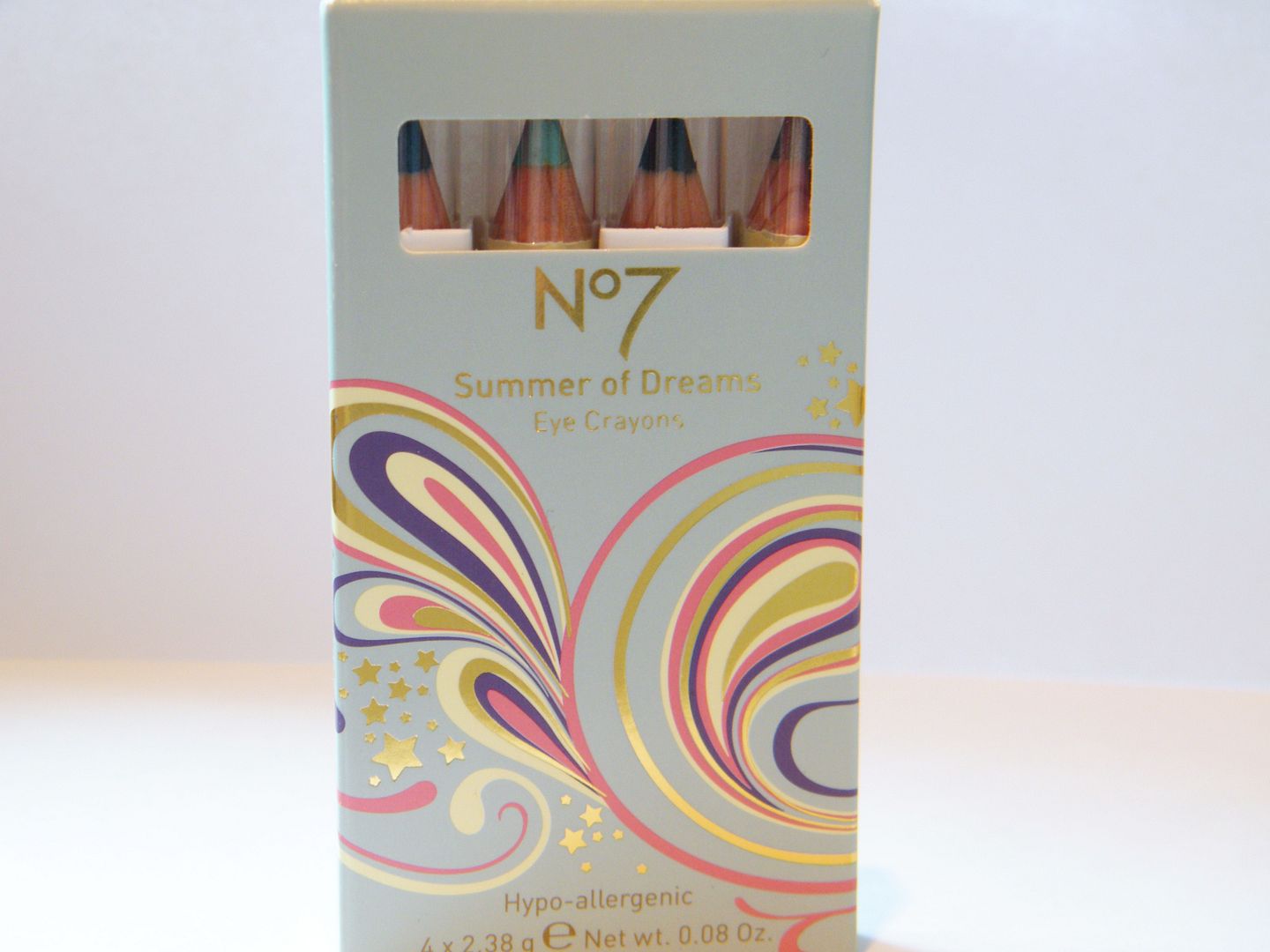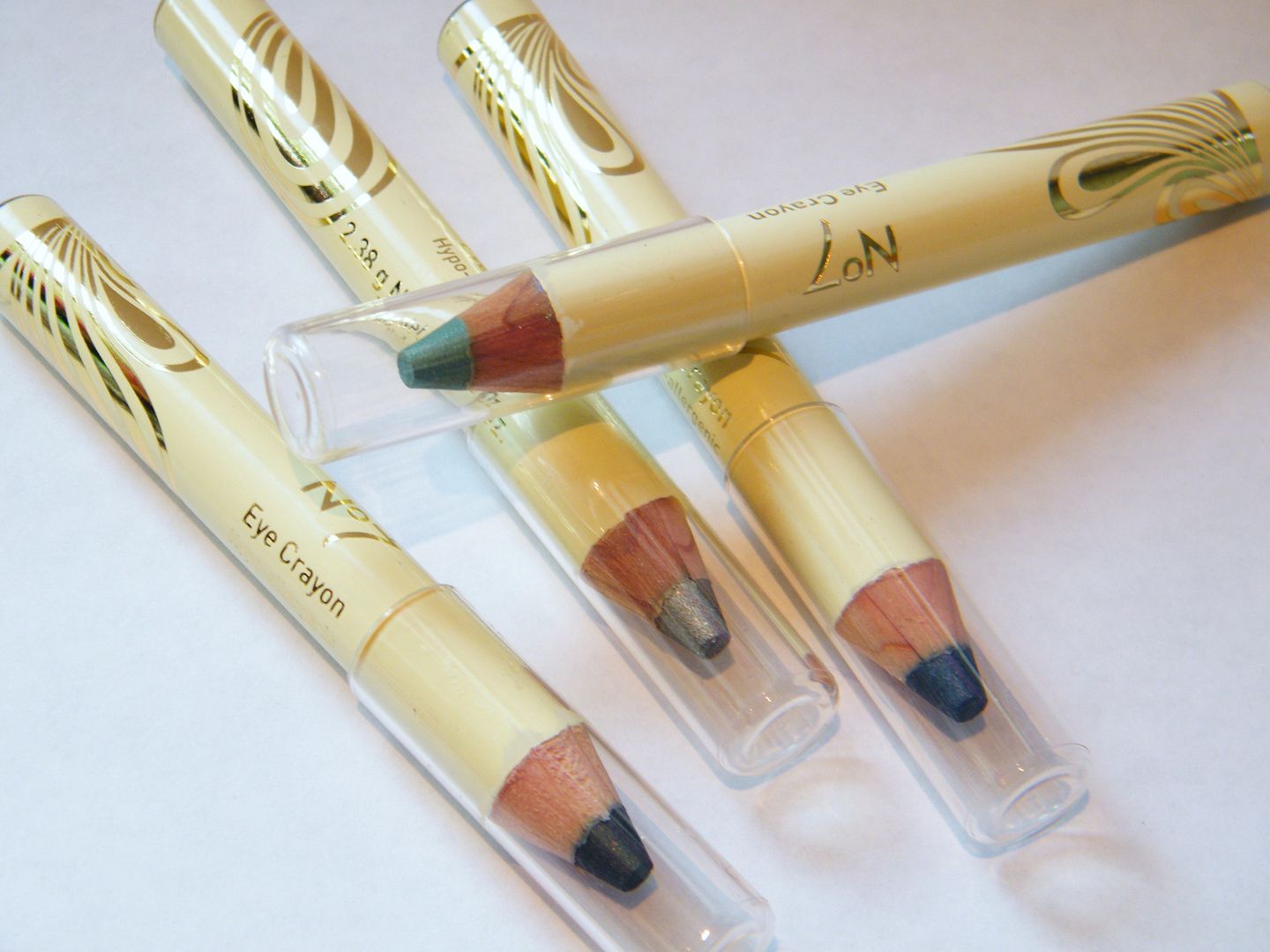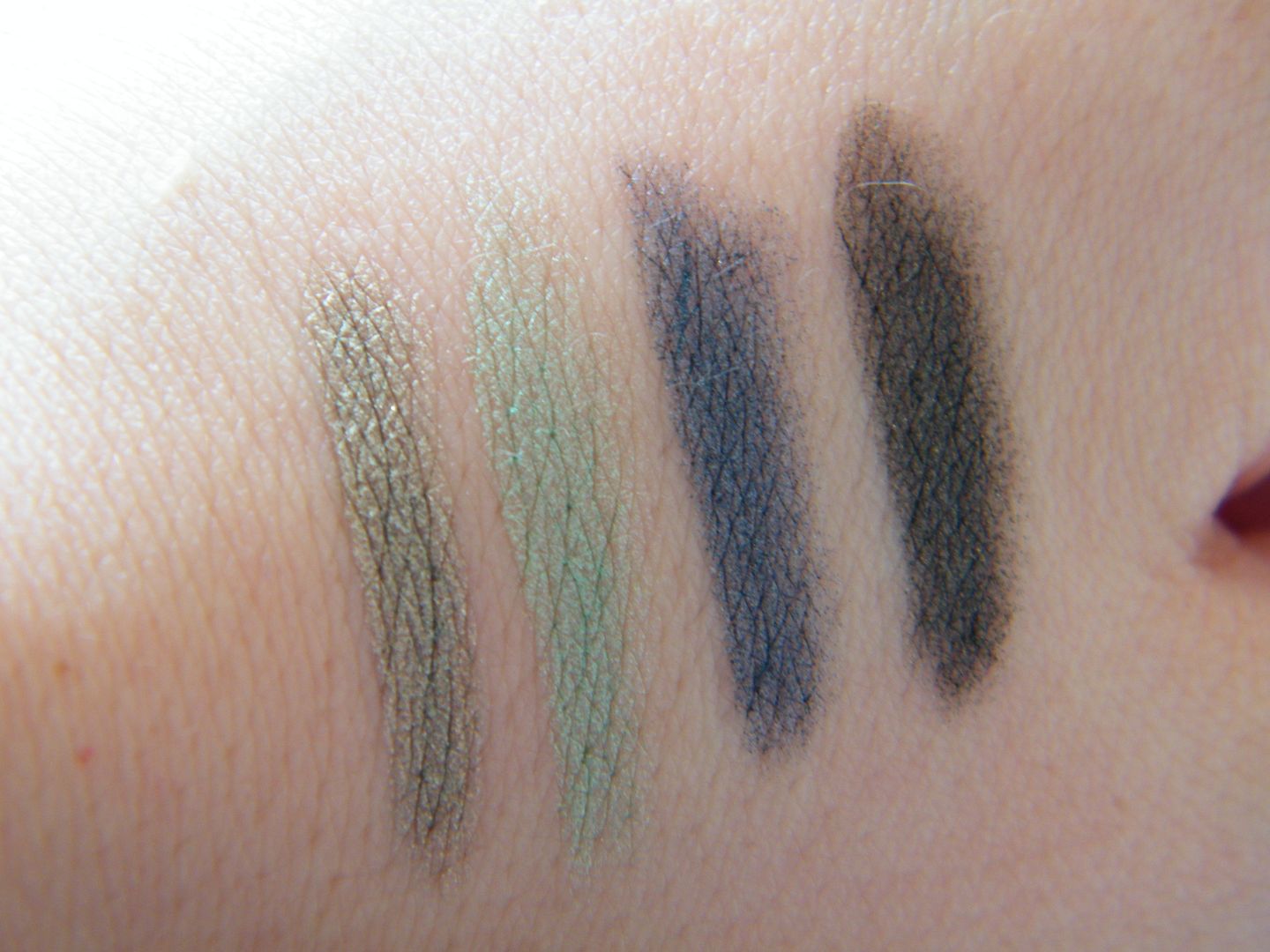 Boots: No7 Summer of Dreams Eye Crayons - £13
L to R: Metallic Bronze, Hazy Green, Cornflower Blue, Metallic Grey
Last week I took my weekly trip to Boots and thankfully the No7 vouchers were out again! I picked up this set of eye crayons from No7 which were originally £13, but using the vouchers, I got them for £8 which is a bit of a bargain!
For a set of 'Summer' eye crayons they aren't exactly the summer colours you'd imagine. When I first saw the box I thought they'd be pinks/golds and more vibrant Summer shades, but this set is actually quite dark, more Autumn like if anything, but they're totally my colours so I'm not complaining too much!
I'm really impressed by the crayon's staying power and pigmentation and they all blend together nicely. I love to mix the Green and Bronze for a nice, brighter finish.
I think £13 is a bit expensive but most No7 products are that little bit more costly. I think £8 is definitely more reasonable, thank God for No7 vouchers!