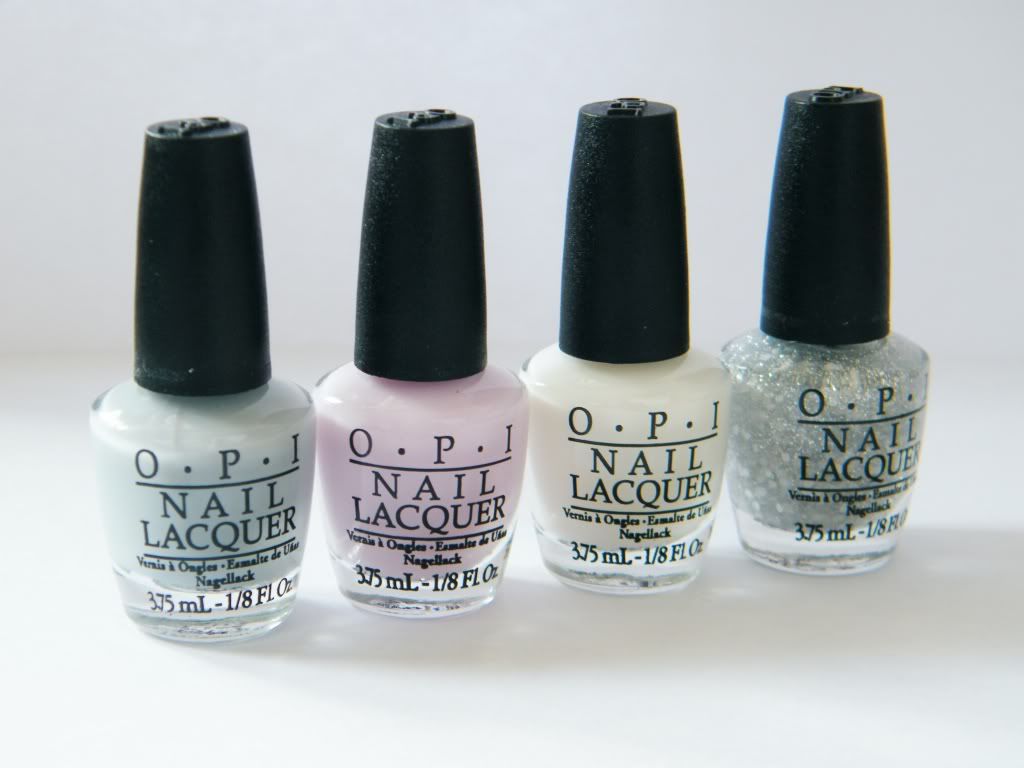 eBay: OPI New York City Ballet mini collection - £10.95
My Pointe Exactly, Care to Danse, Don't Touch My Tutu, Pirouette My Wistle
I am so disappointed with this collection! When I saw it online I thought it looked lovely and girly and the shades were really subtle and ballet-esque, but when I actually painted my nails with them I wasn't blown away.
The three coloured shades are barely there when you apply them to the nail. No matter how many layers you use, you might as well be using a clear polish because I certainly didn't notice much difference.
I was expecting the grey and lilac shades to be just that, but again, there's barely any colour there! The silver sparkle polish is really pretty, but nothing special really. I'm sure I already have something similar in my nail polish collection.
I usually love OPI's mini collections but I thought this was a total waste of money!