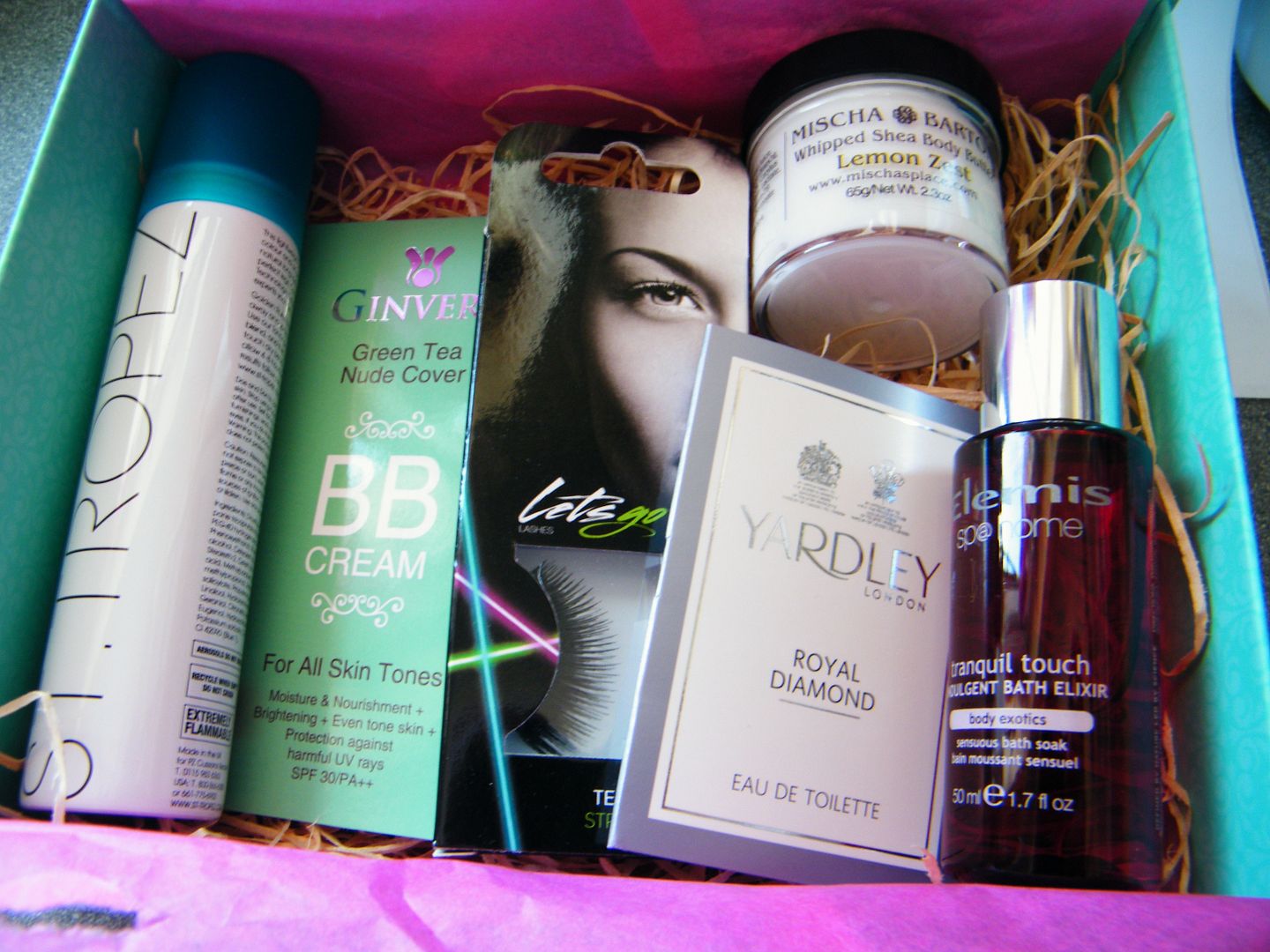 She Said Beauty Box - June 2012
Yardley London Royal Diamond Eau de Toilette
Mischa Barton Whipped Shea Butter: Lemon Zest
Elemis Tranquil Touch Indulgent Bath Elixir
St Tropez Self Tan Perfect Legs
Let's Go Lashes
Ginvera Green Tea Nude Cover BB Cream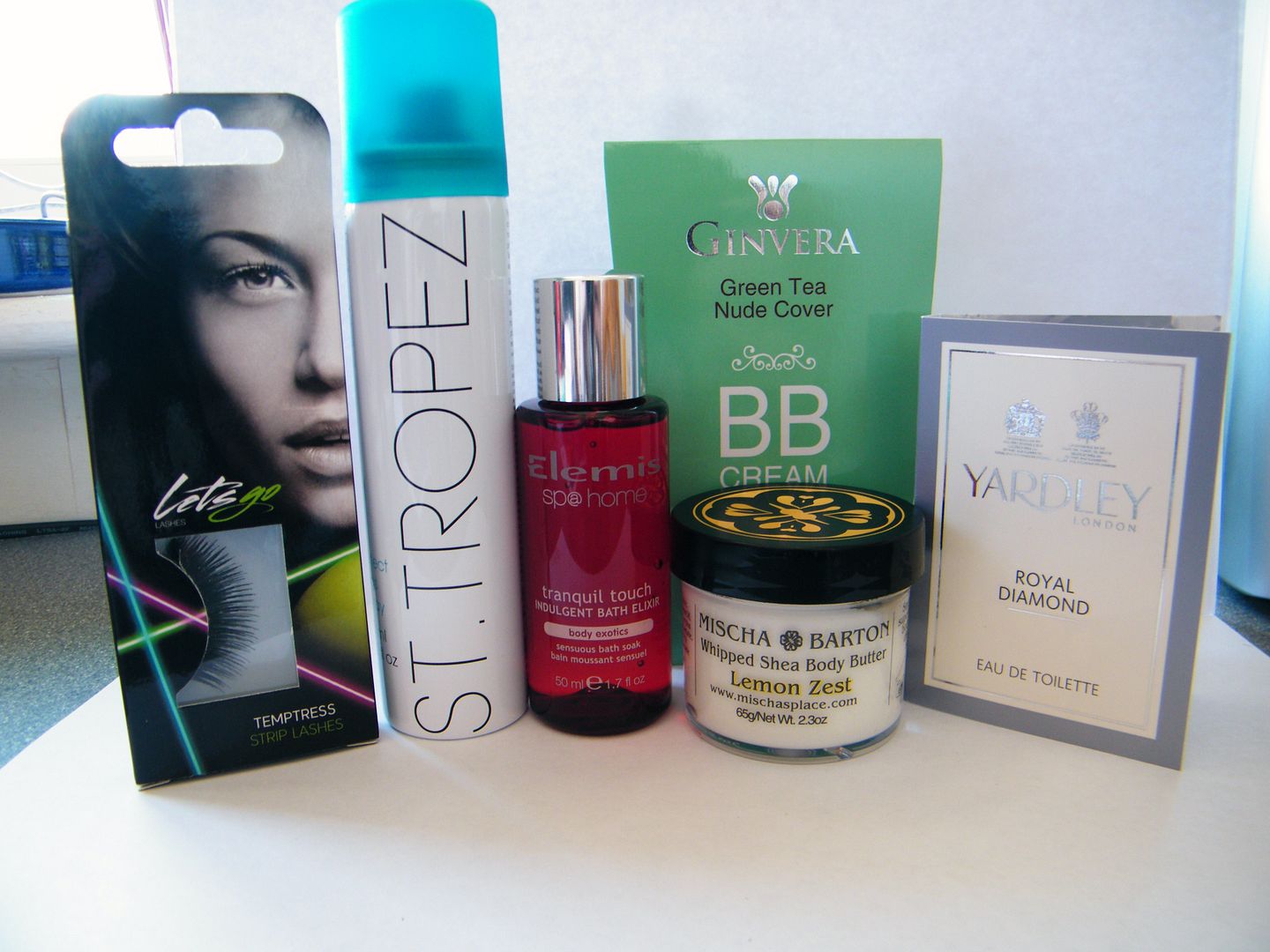 I am really pleased with this month's She Said Beauty Box and I'm really glad I signed up again.
I had seen lots of bloggers posting about it earlier on in the month and when I saw that they were receiving Elemis products, I signed up straight away. I absolutely love Elemis and it's a real staple beauty range and I'm glad I received the box as well!
As well as the Elemis bath elixir I was really happy with the Body Butter, despite it being from Mischa Barton's range (lol!) and the Ginvera BB Cream. They are both great samples and you can never have too many body butters if you ask me.
The Yardley perfume sample is okay I suppose. It's not really a scent I'd usually wear but it's not horrible.
The St Tropez and Lashes are really nice sized products but again, they aren't something I'd use but they are going to a good home!
I'm really happy I signed up to She Said Beauty again and I just hope the boxes stay at this sort of level or better!