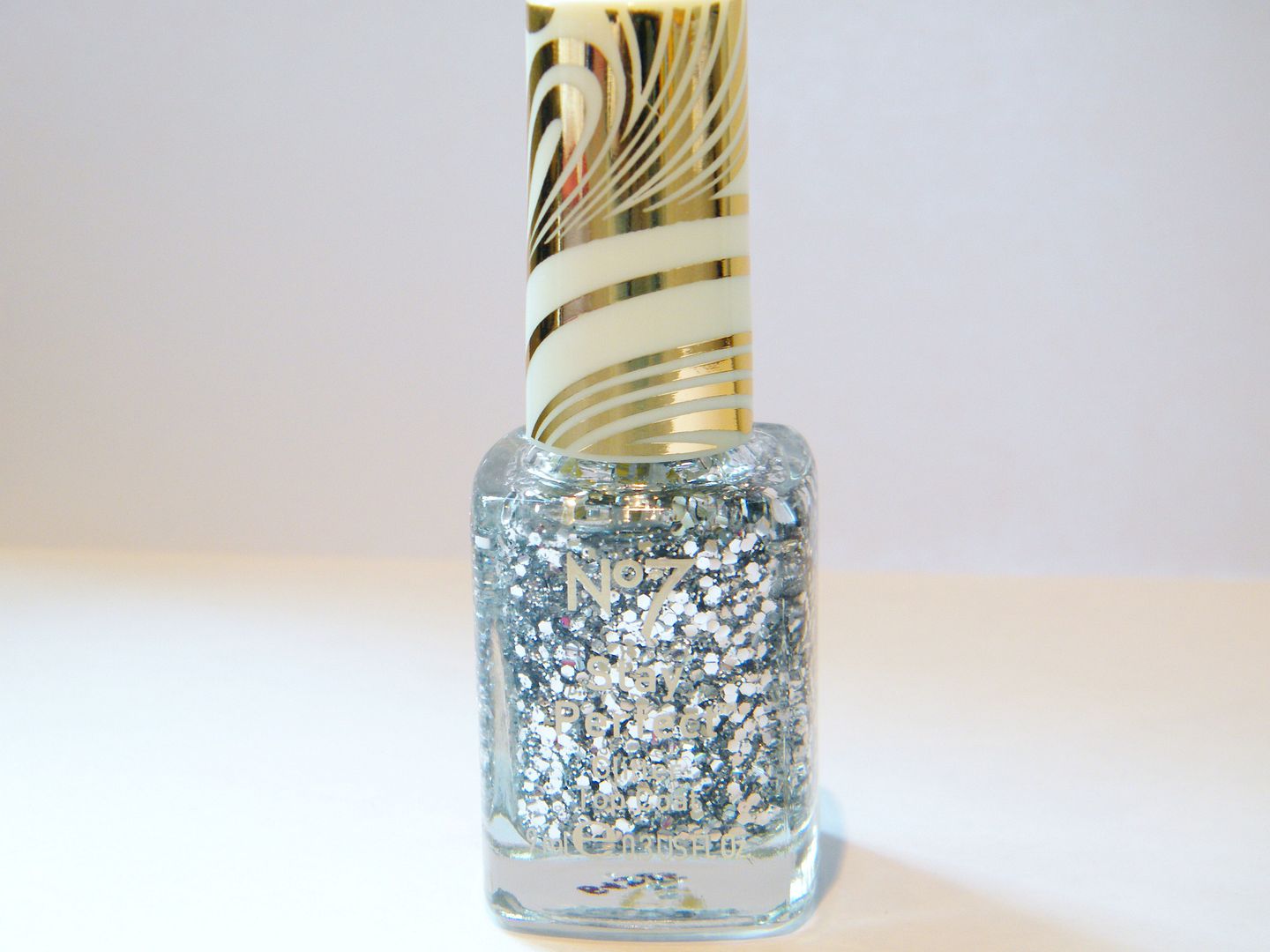 Boots: No7 Glitter Top Coat in Silver - £8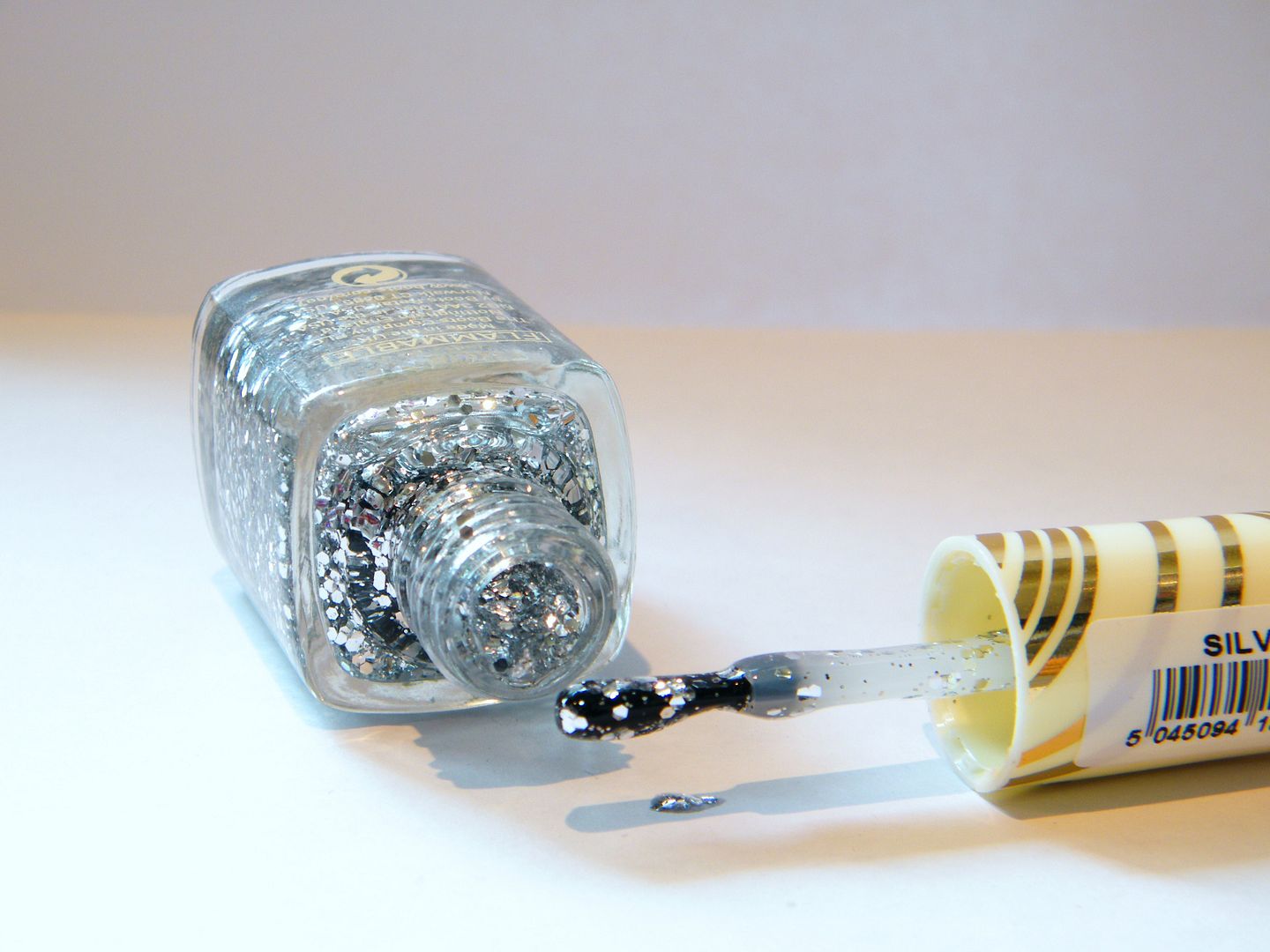 This is another in the long line of glitter top coats that are around at the moment. I picked it up recently from Boots and I absolutely love it!
I particularly like polishes like this one where the glitter particles are quite large as you don't need to completely cover the nail in order to get a good finish.
This polish comes in Silver and Gold and I kind of wish I'd tried the Gold version as well as it's something a bit different but this is still lovely.
It has real staying power and like most glitter top coats it was a complete nightmare to remove. I ended up filing it away in the end!
At £8 it's a bit expensive but No7 products always seem to be that little bit more. Luckily I had a No7 voucher so it actually only cost £3, which is a great bargain!
What do you think of glitter top coats? Will you be buying No7's version?