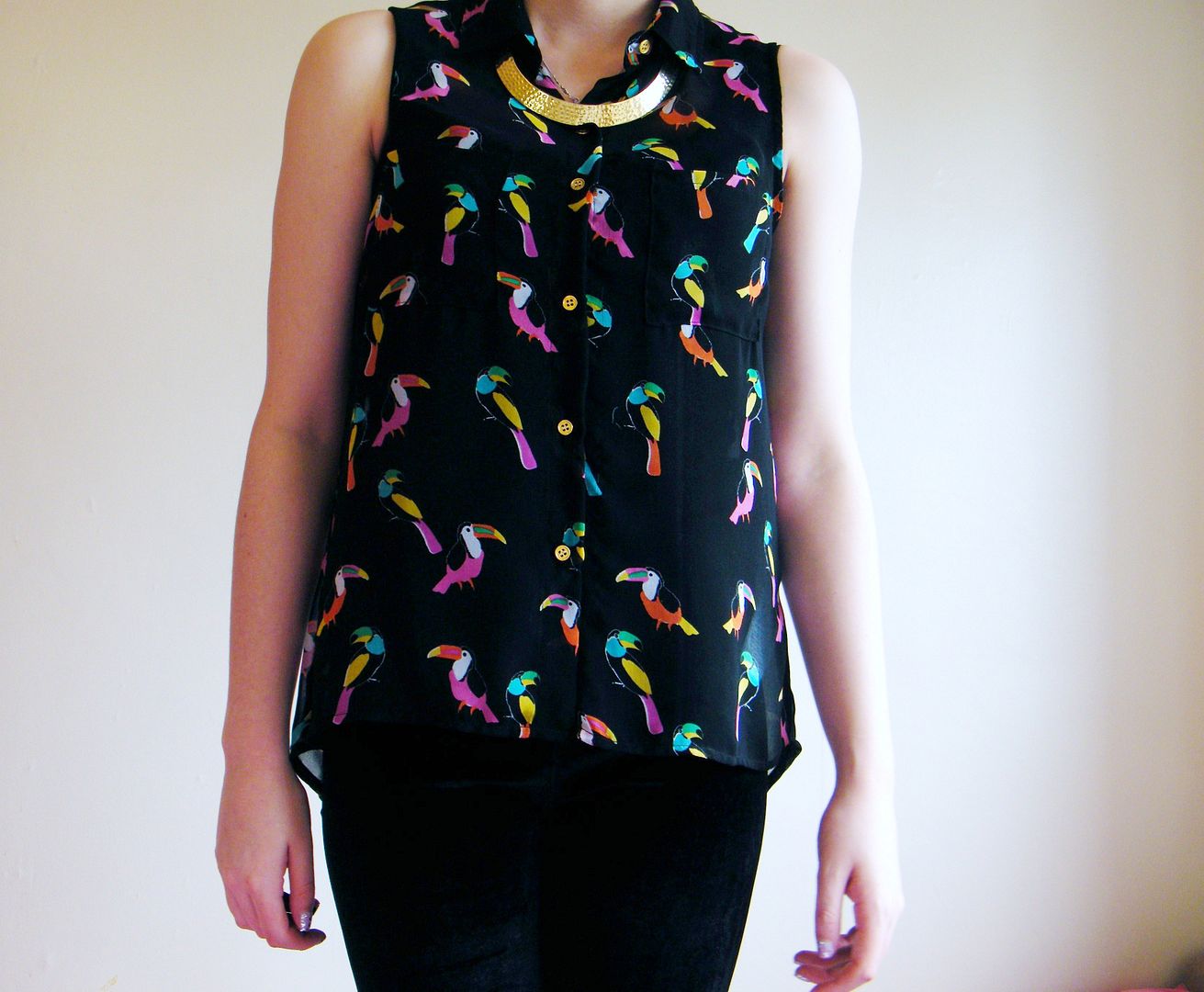 New Look: Toucan Print Sleeveless Blouse - £16.99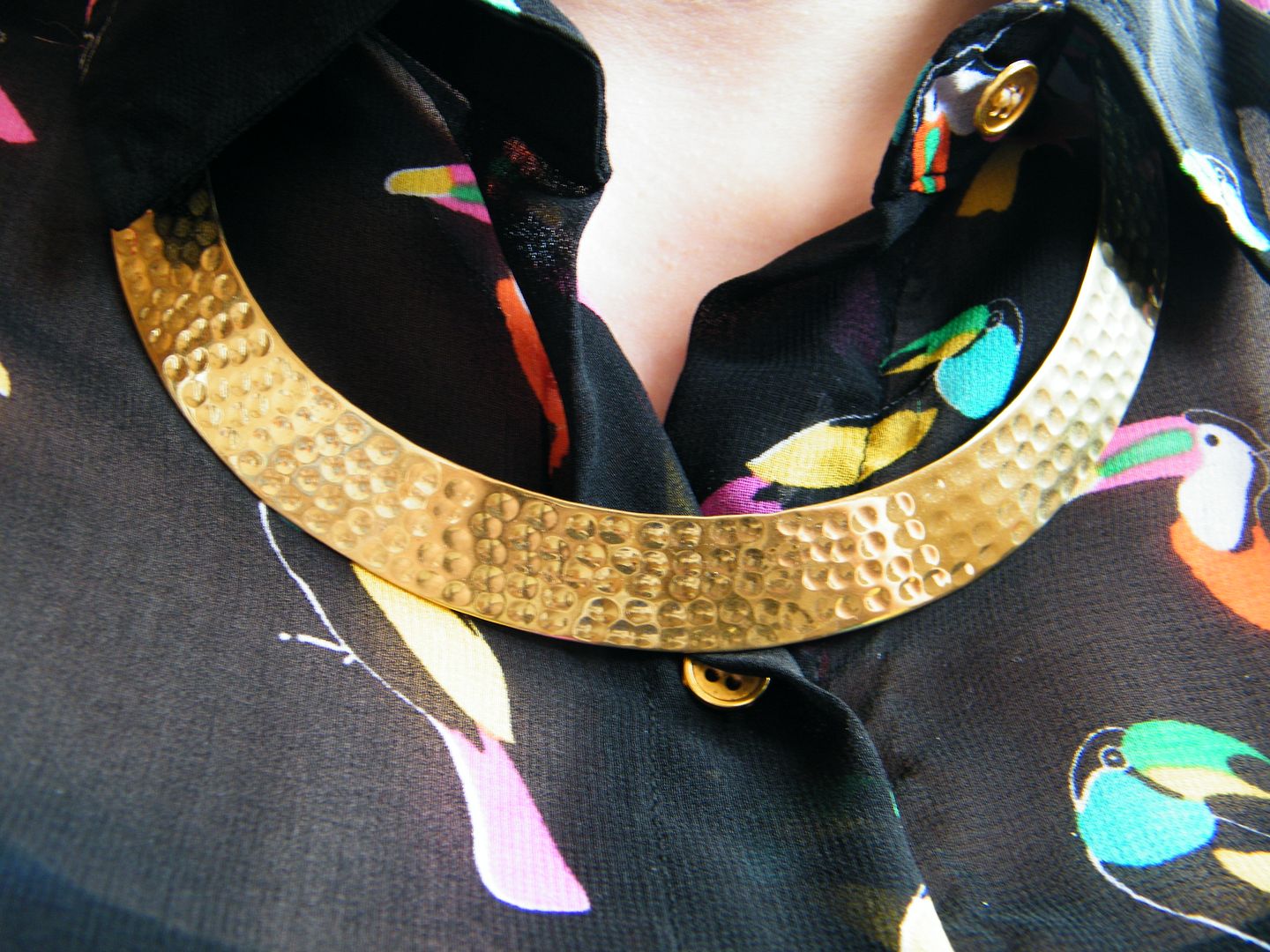 Excuse the cheesy title but I just couldn't resist, haha!
You may recognise the print on this blouse as I featured the playsuit version in one of my Wednesday Wishlist posts not too long ago.
When I went shopping the print immediately caught my eye and I thought it would be the playsuit but when I pulled it off the rail I realised it was a blouse, and a nice one at that! I particularly like the dip hem!
For someone who doesn't like showing their shoulders I have bought a lot of sleeveless tops and dresses recently. I love this though, it looks great with my velvet leggings (as pictured) and I even think it will work tucked into my black skirt with a little cardigan!