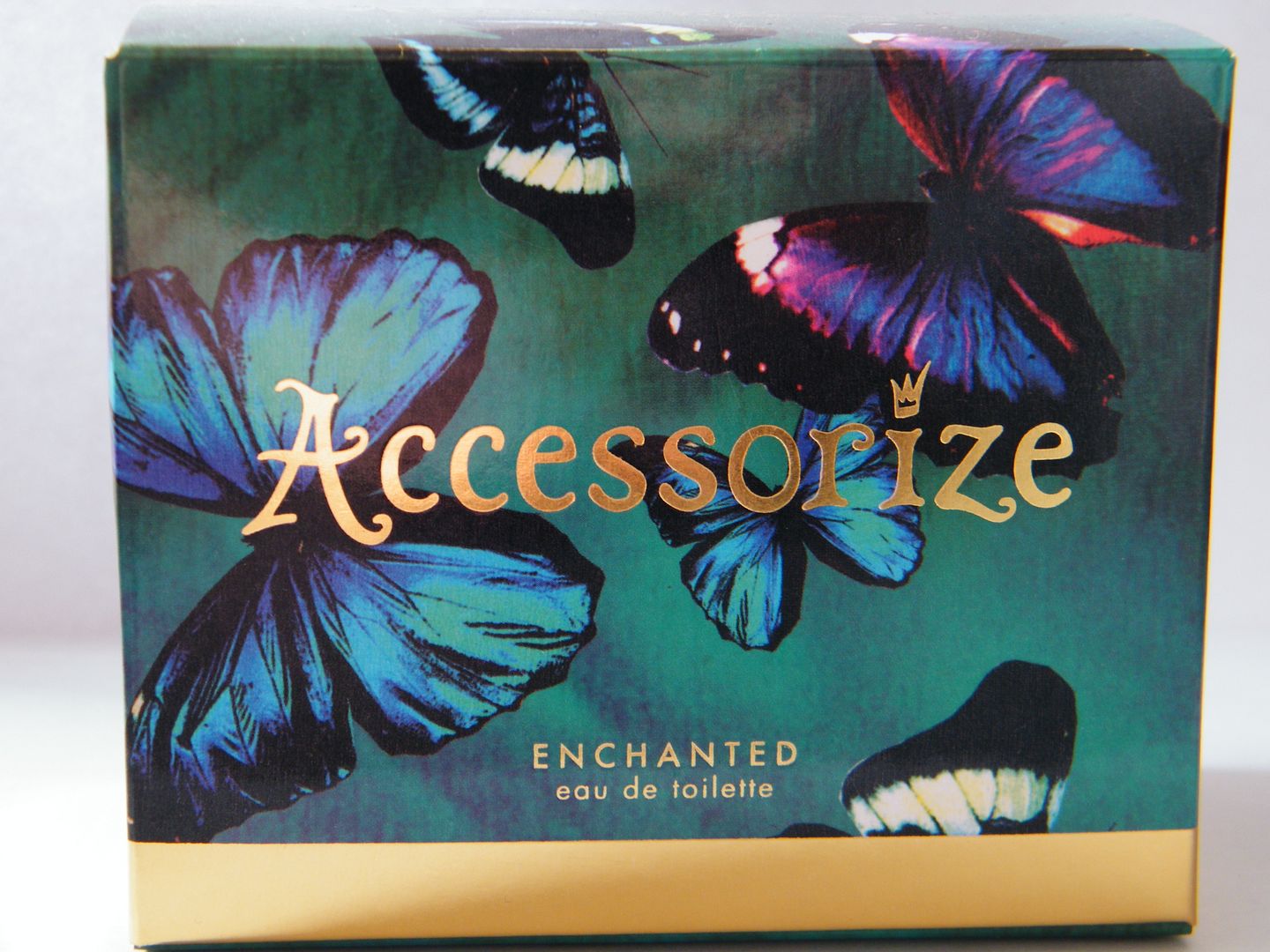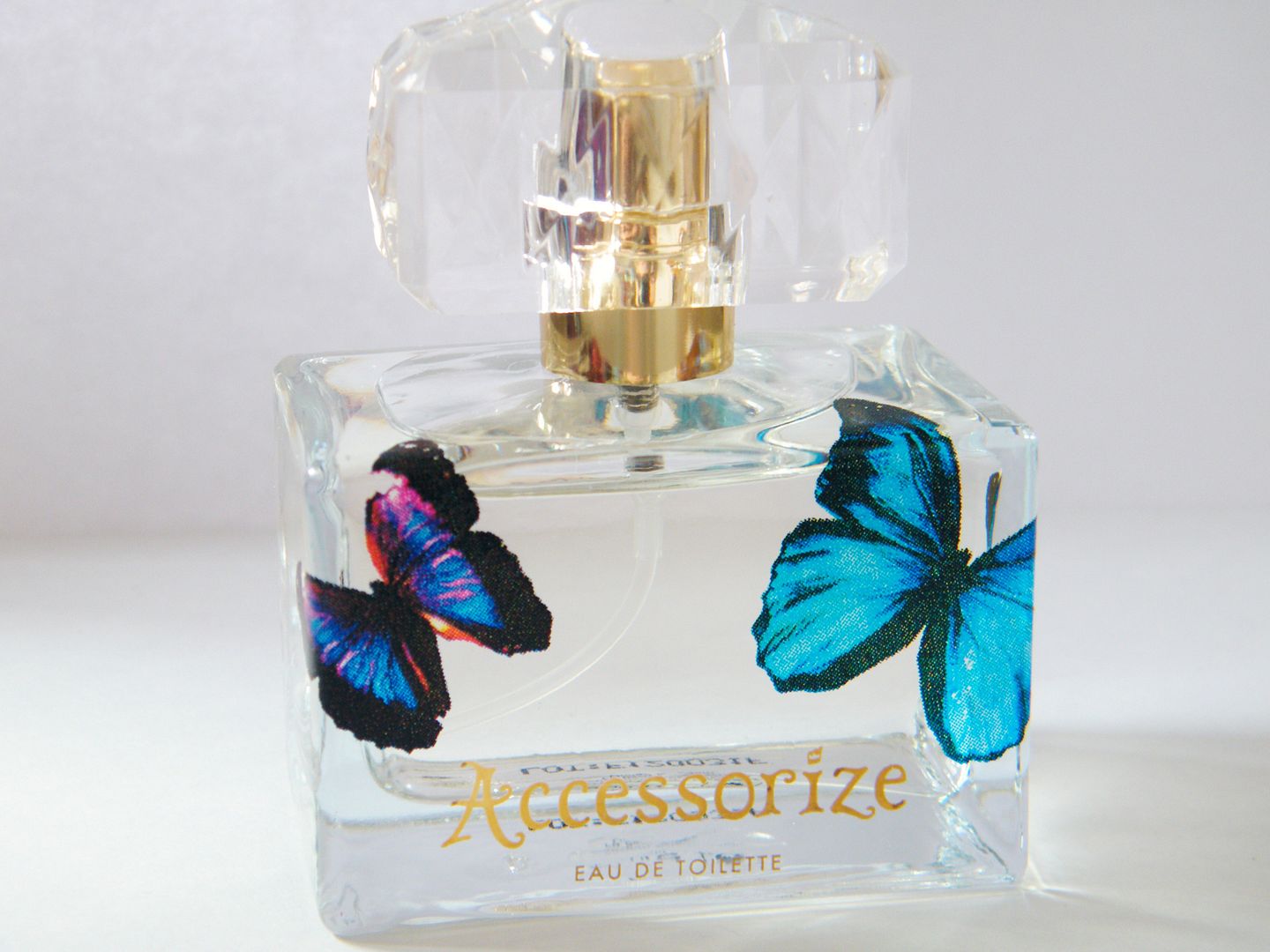 Accessorize 'Enchanted' Eau de Toilette 50ml - £15*
I'm a lucky lucky girl! I recently received this gorgeous perfume from the lovely people at Accessorize and I have to say, I have been extremely spoilt!
Going to Accessorize for a perfume has never crossed my mind before but they've really branched out recently with their make-up, nail polish and now their perfume range too!
I've come to realise that a good perfume doesn't have to cost £40 or more as this one is just gorgeous and only costs £15, which is a real bargain!
This fragrance is right up my street. It's fruity and floral and includes hints of raspberries, candyfloss, soft jasmine, violet and rose with supporting notes of chocolate musk, vanilla and sandalwood.
It does sound a bit sickly when you write it all down like that but I think it smells gorgeous! I also absolutely love the bottle design and the packaging. It's one of those bottles that I keep even when it's empty just because it looks nice!
I'd certainly recommend this as a cheap and cheerful pick me up. It's also make a lovely gift as well, I can't describe how good it smells, you will have to see for yourself!
This post contains PR samples