Rimmel Traffic Stopping Eyes - £6.49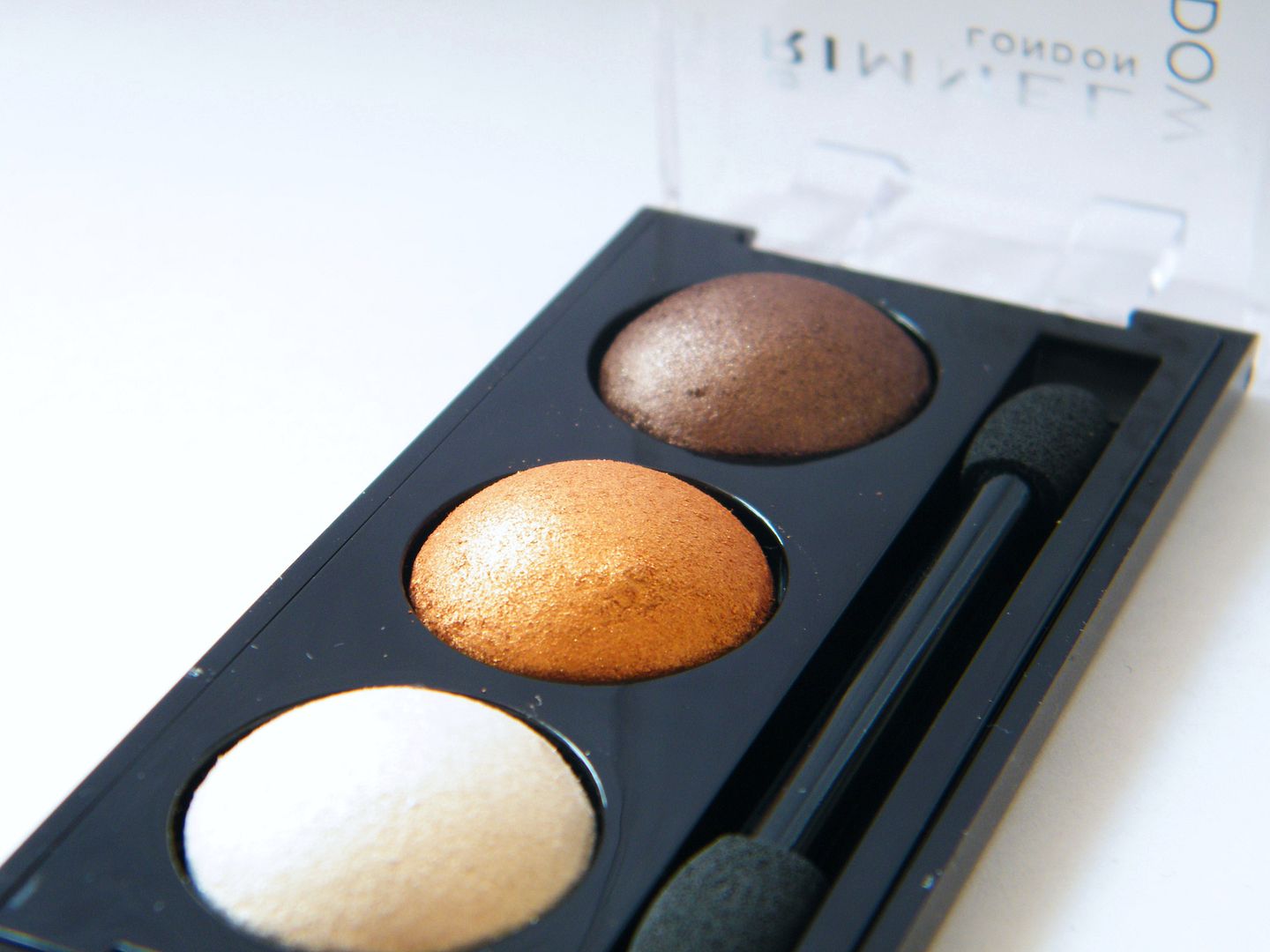 I bought this on a whim really. One of the sales assistants in Boots stopped me as she saw I had two make-up products in my basket, so she thought she would let me know that it was 3 for 2! As soon as I heard that then I picked this up as it was a £1 off or so.
I think the product is a bit expensive for what it is actually. The shadows are really nice colours and of good pigmentation but not really worth nearly £7! It comes with a standard eyeshadow brush which isn't great to be honest, I'll probably end up using a different applicator.
The copper shade is really lovely and bright. One rubbed in, the whiter shade kind of disappears and you need a few layers of the brown to actually see anything but the finished effect is nice. They're quite long lasting (except the white) and shimmering. A nice little pick me up!
What do you think of the Traffic Stopping eyes?