New Look: Twill Lux Blazer - £24.99
H&M: Heart Print Peter Pan Collar Top (old!)
Topshop: MOTO Leigh Supersoft Skinny Jeans - £38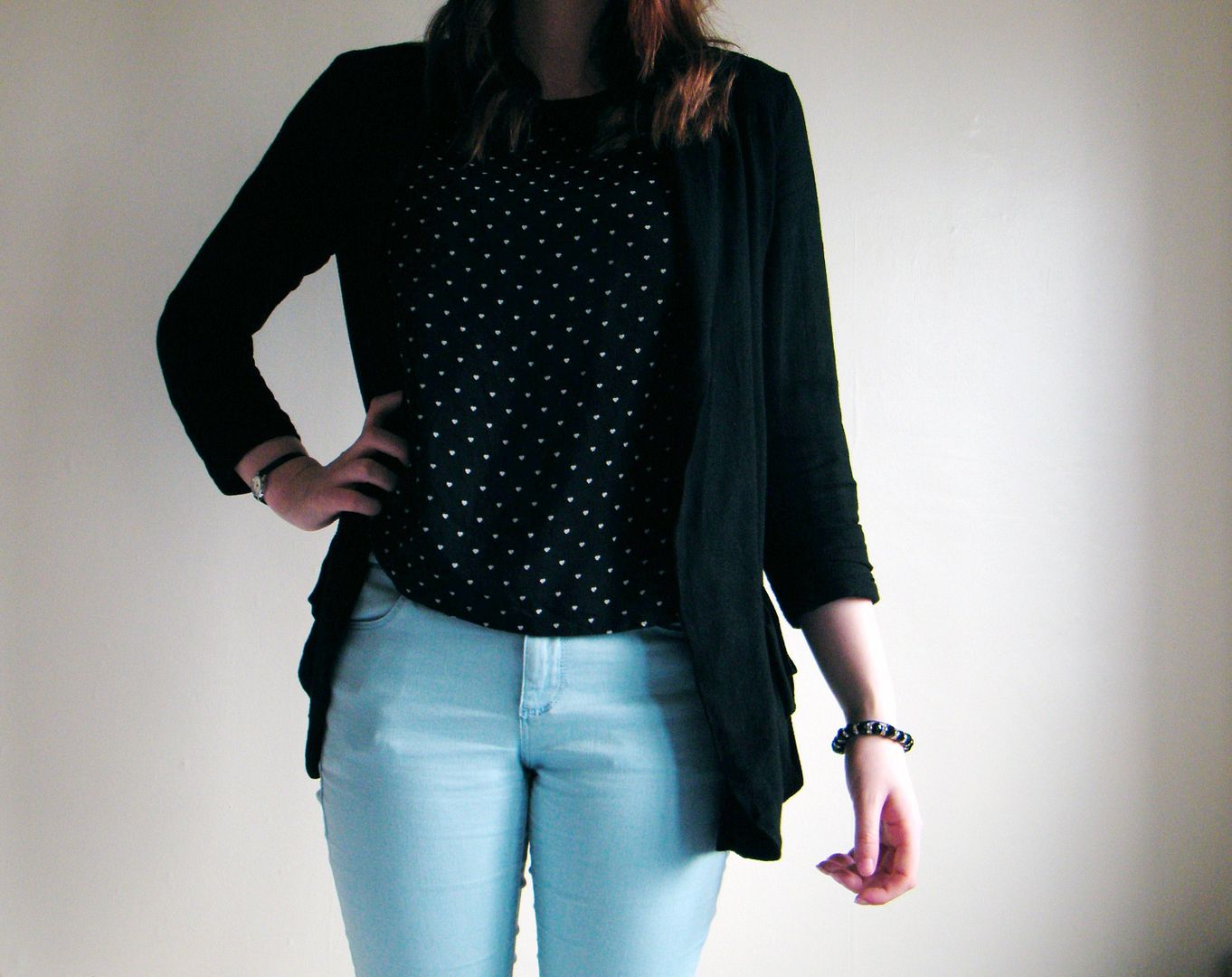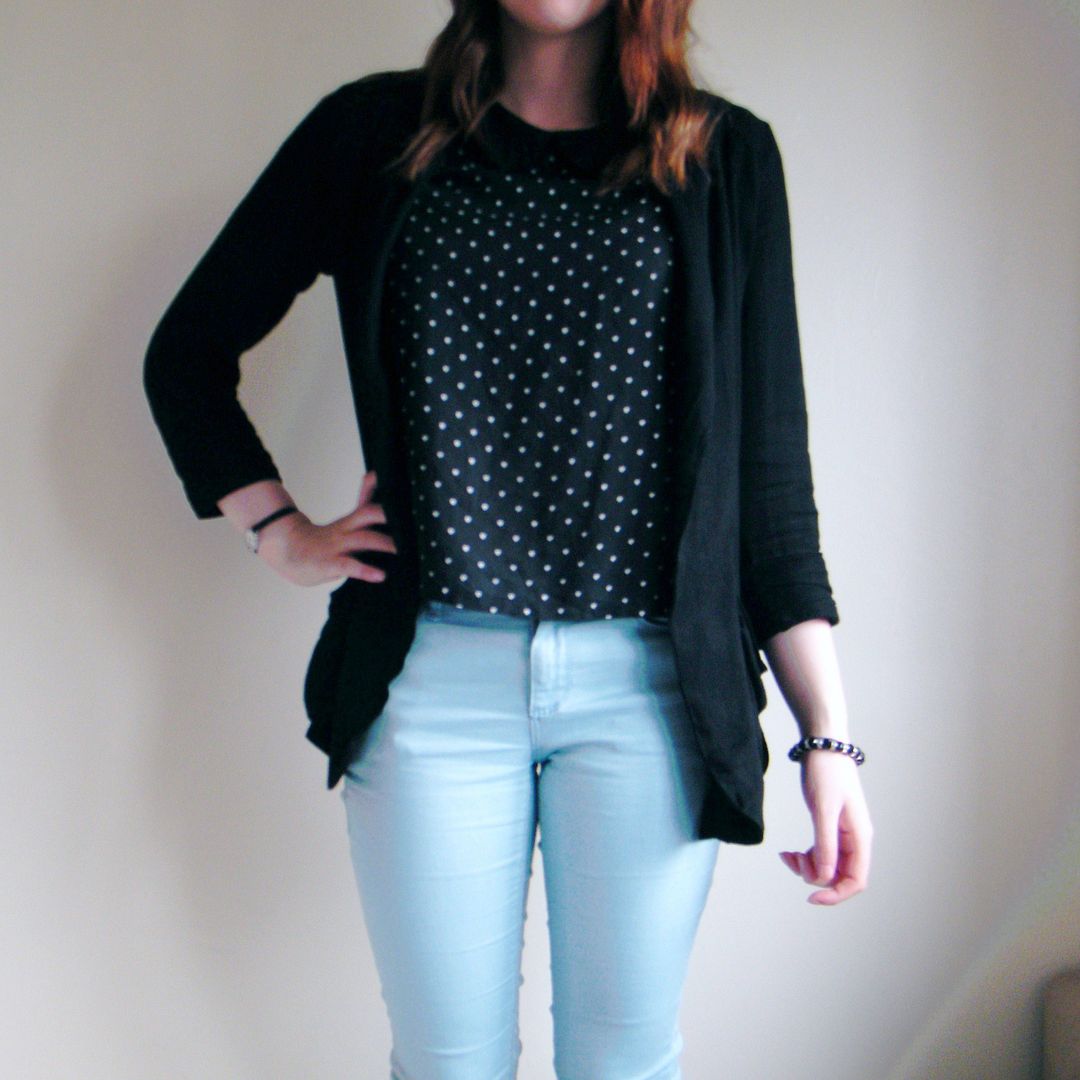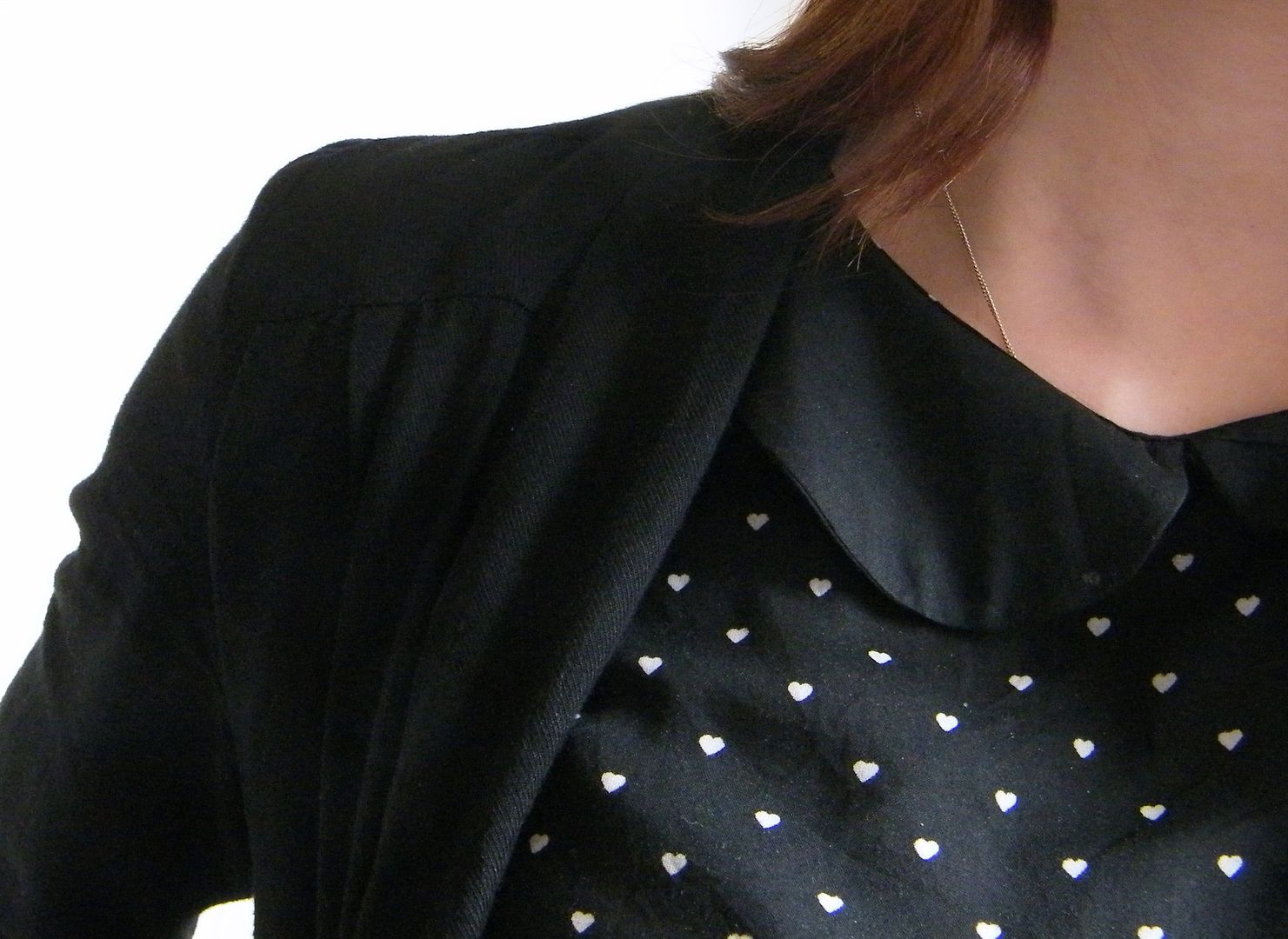 Something a bit different from me today! I finally got my tripod back from my sister who borrowed it, and I managed to somehow snap some half decent photos of my outfit!
This is a very rare occasion for me because usually I can never get
that
photo and I normally end up getting mad and not bothering. I actually have to stand on my bed in order to get the shot as I don't have a plain white wall in my house that I can stand in front of!
You might remember me posting the jeans in last weeks 'What's in my shopping bags?' post and now I have finally been able to capture them on me instead of hanging on a wall.
I absolutely love the New Look blazer. It makes such a nice change from boring black cardigans! I'm also really fond of the heart print top which I really bought on a whim last year from H&M. I just picked it up off the rail and went straight to the till without even trying it on, luckily it was a perfect fit.
I'm still getting used to my ASOS Flatforms. They make me feel like I have really huge feet. I'm also not used to the way they look with skinny jeans or leggings, but on other people it looks great so I shall persevere.
I wore this out to dinner with Vince on Saturday night. We went to a local Thai restaurant partly to celebrate the fact we both finally have jobs now! We haven't gone out for dinner in a while as we usually just settle on a takeaway so it was nice to go out! Of course the food was lovely!