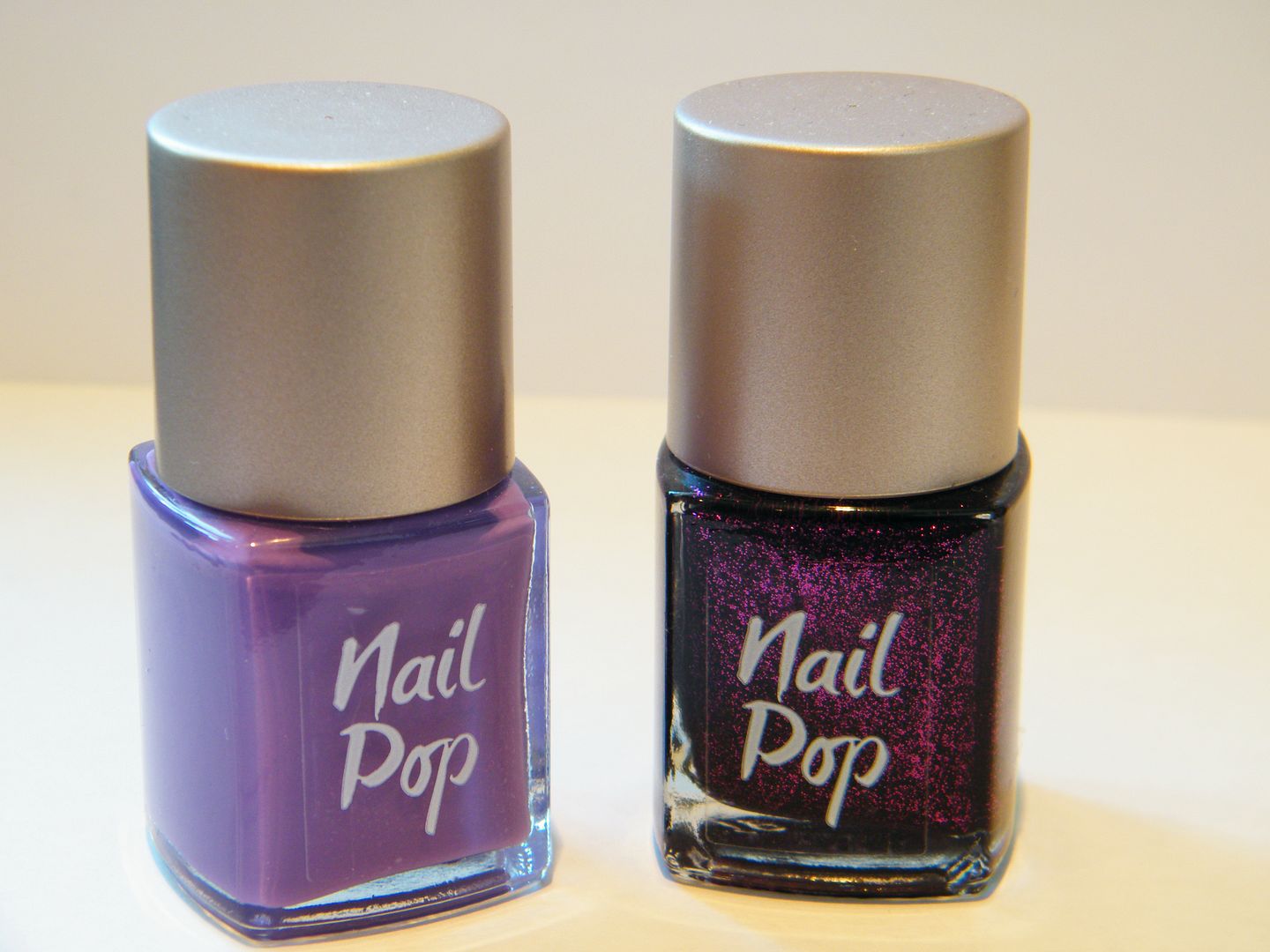 Look Beauty Nail Pop in Flares and Glamrock - £5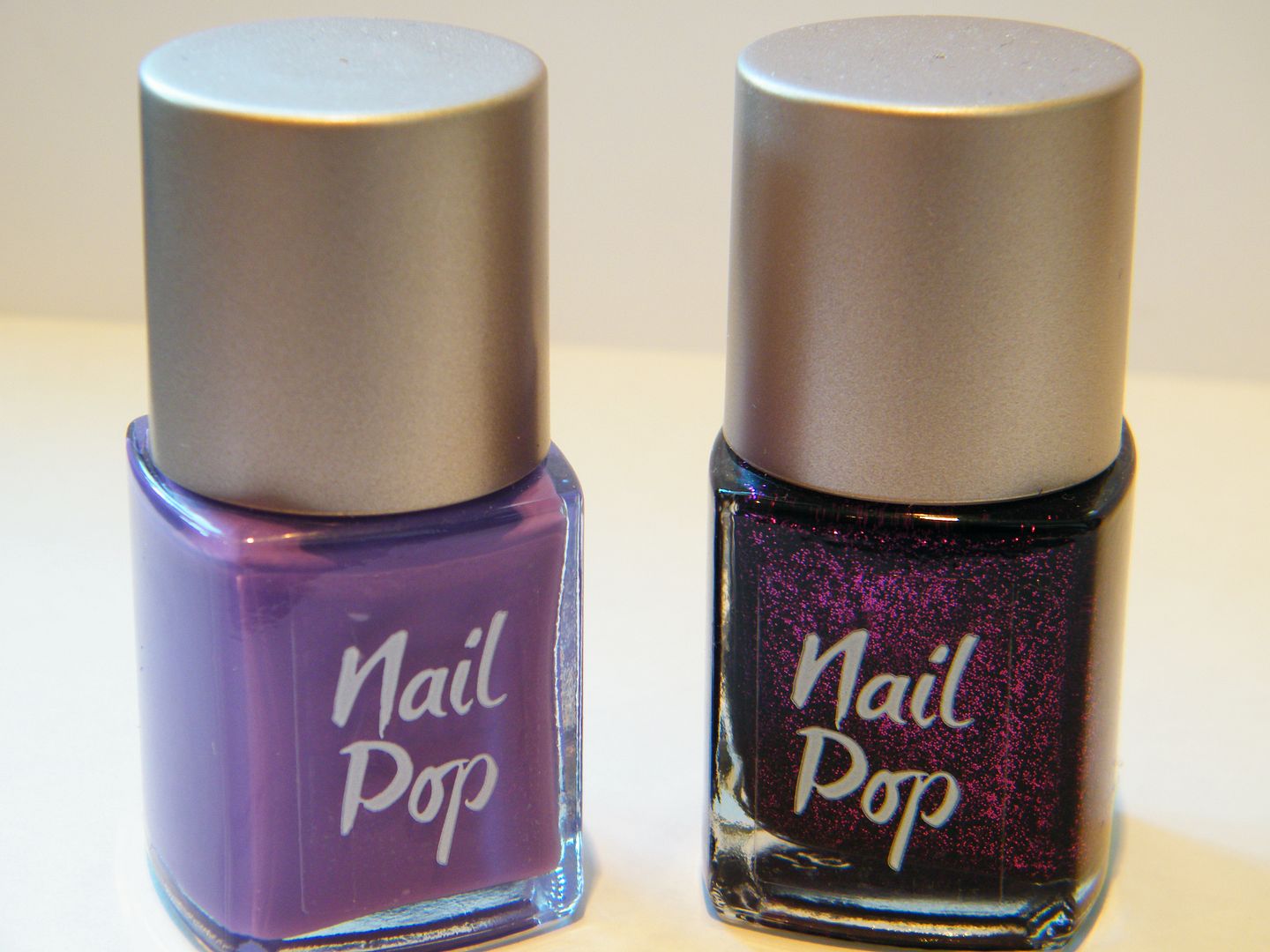 I can't tell you how long I have been waiting to get my hands on some Look Beauty products. They weren't available in my local Superdrug or even in the one in Bristol. They were only available in Cribbs Causeway Mall which I never really go to and is over an hour away, so I've been waiting patiently to try them out!
I had no idea that the products were going to become available online so I was really excited when I saw it announced on Twitter. I went ahead and made a purchase straight away and qualified for a free mascara as well which I'll review soon!
Back to the Nail Pop's. They are a lot bigger than I thought they'd be. The bottles and lids are really chunky which I love and the application is lovely. I opted for Flares, a Purple/Lilac shade, and Glamrock, a glittery dark plum colour, as I thought they'd compliment each other well.
Flares really does 'pop' as a colour. It's great for Spring/Summer shade and you only really need one coat! It applies brilliantly and dries nice and quickly too.
I decided to buy Glamrock as it looks like a great polish for accent nails. I'm really happy that is a glitter polish without actually having large pieces of glitter in that are really difficult to remove. This one is nice and smooth so would be great for using on all nails, not just accent ones.
£5 is a little steep for a nail polish but the finish is lovely so while I have a bit of extra money I don't mind paying out that much. The finish is lovely and shiny on the Flares polish and Glamrock dries quickly into a shimmering polish that easily catches the light. There are so many shades available, I'd recommend them all!