Bourjois 10 Day No Chip Polish - £5.99
I've never bought a Bourjois nail polish before. I absolutely loved the bright Coral colour of this one and was interested to see if it really would last 10 days with no chips. I don't think I've ever seen a nail polish that has claimed to stay chip free for that long as it obviously can't be done!
I'll give Bourjois their 3 days minimum no chip but after that it was chip, chip, chipping away. I don't think they can claim their nail polish to be 10 days chip free but then also include a 'touch up' brush and a 3 day minimum tag on the bottle? It kind of defeats the 10 day no chip rule doesn't it?
The polish was really nice to apply and only took about two layers to get a nice finish.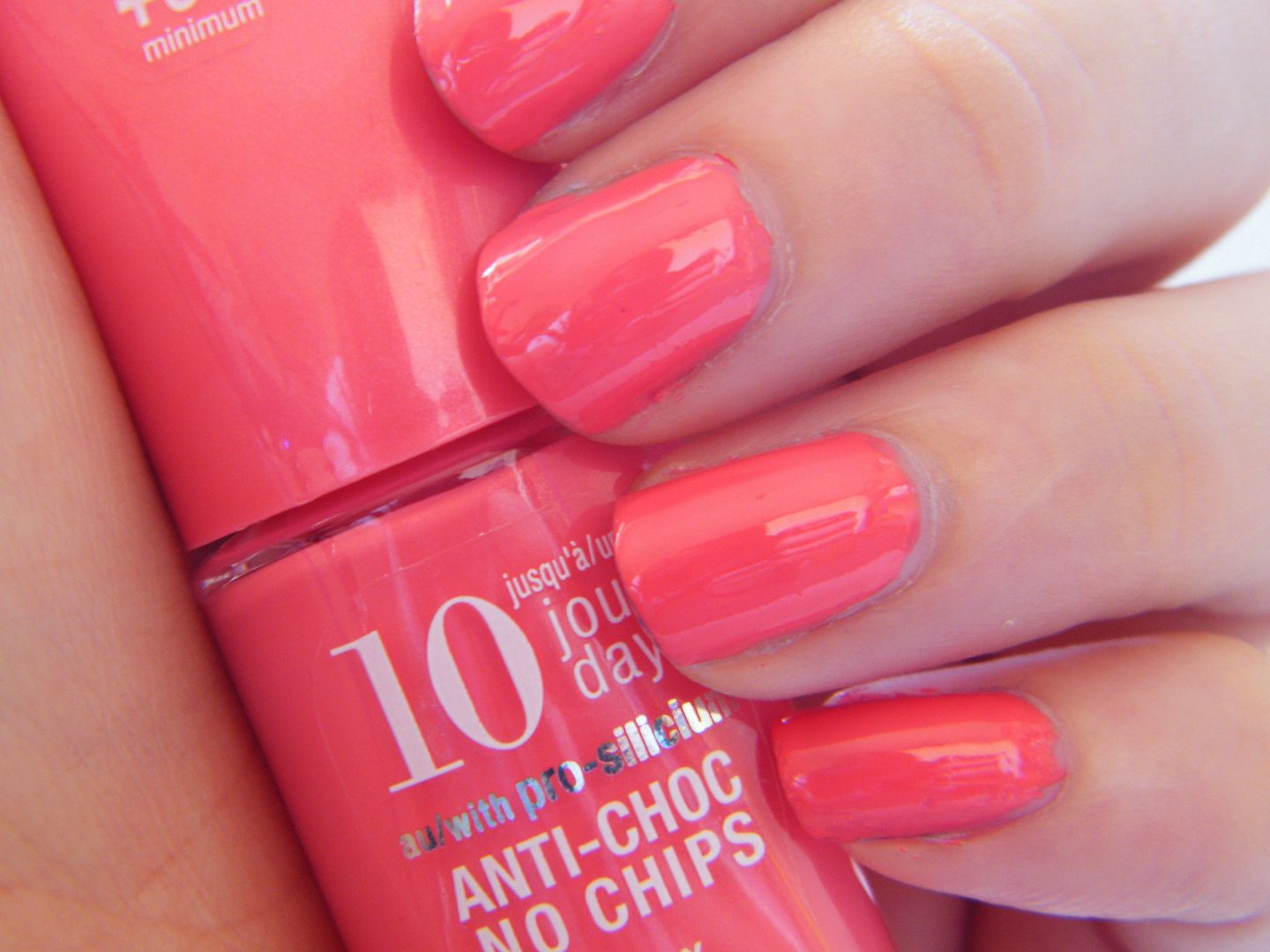 As you can see, a lovely finish. It dried pretty quickly with a nice sheen but that's at far as it goes really. I was really disappointed! It's great for a few days, perhaps a week at most but definitely not 10 days!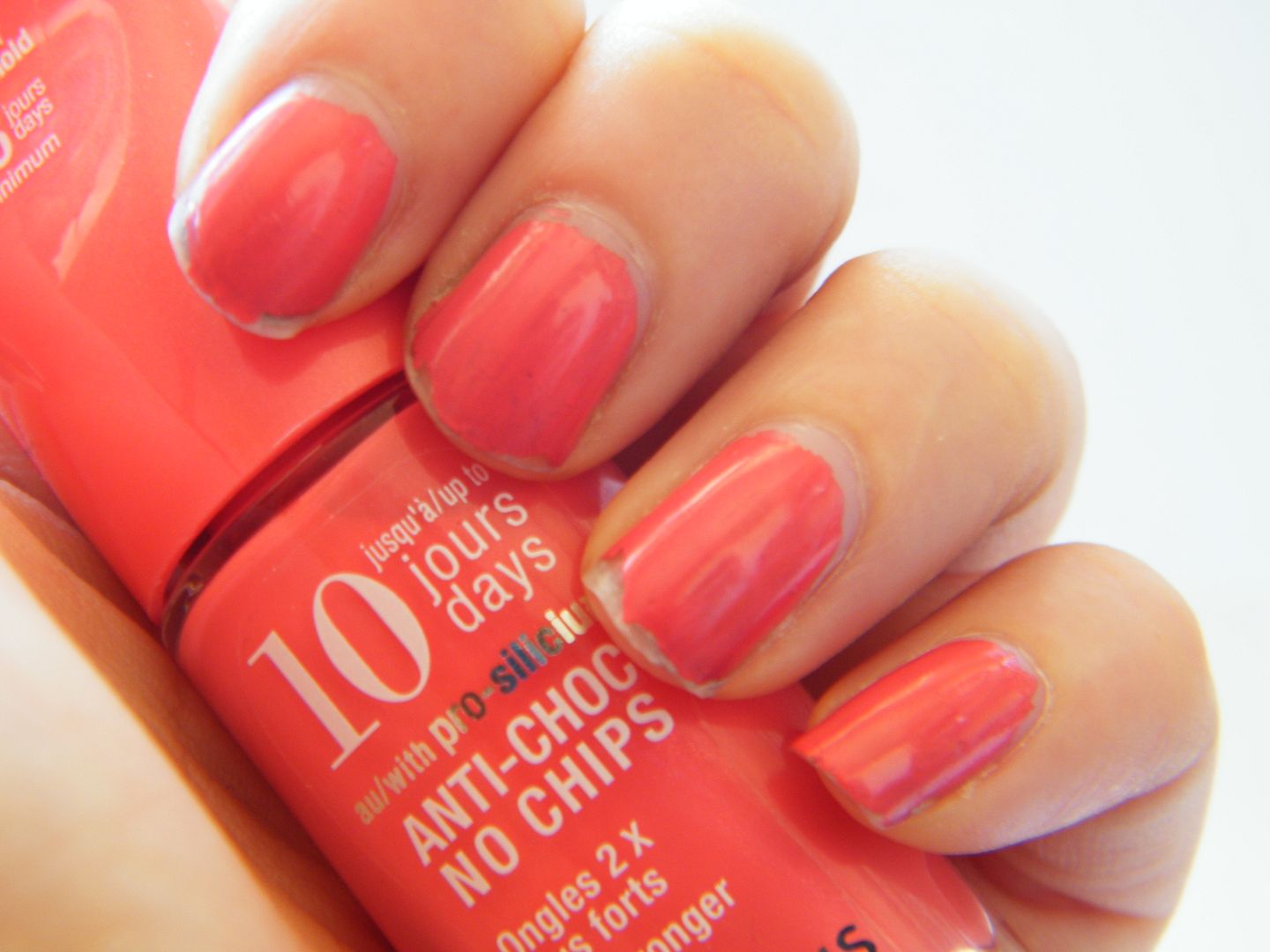 I do admit that the chipping is quite minimal but it doesn't really look great!