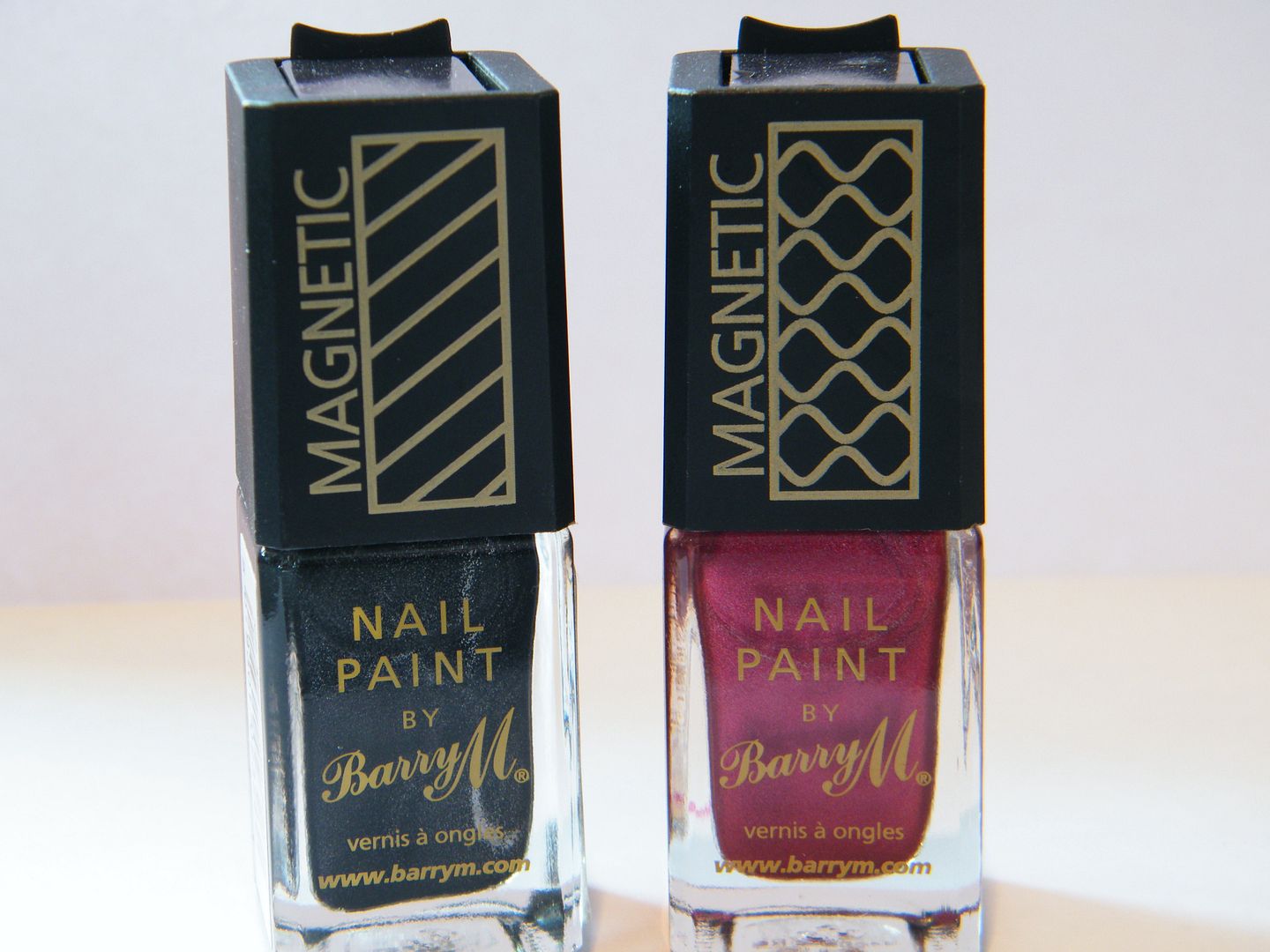 Barry M Magnetic Nail Polish in Dark Silver and Magnetic Red - £4.99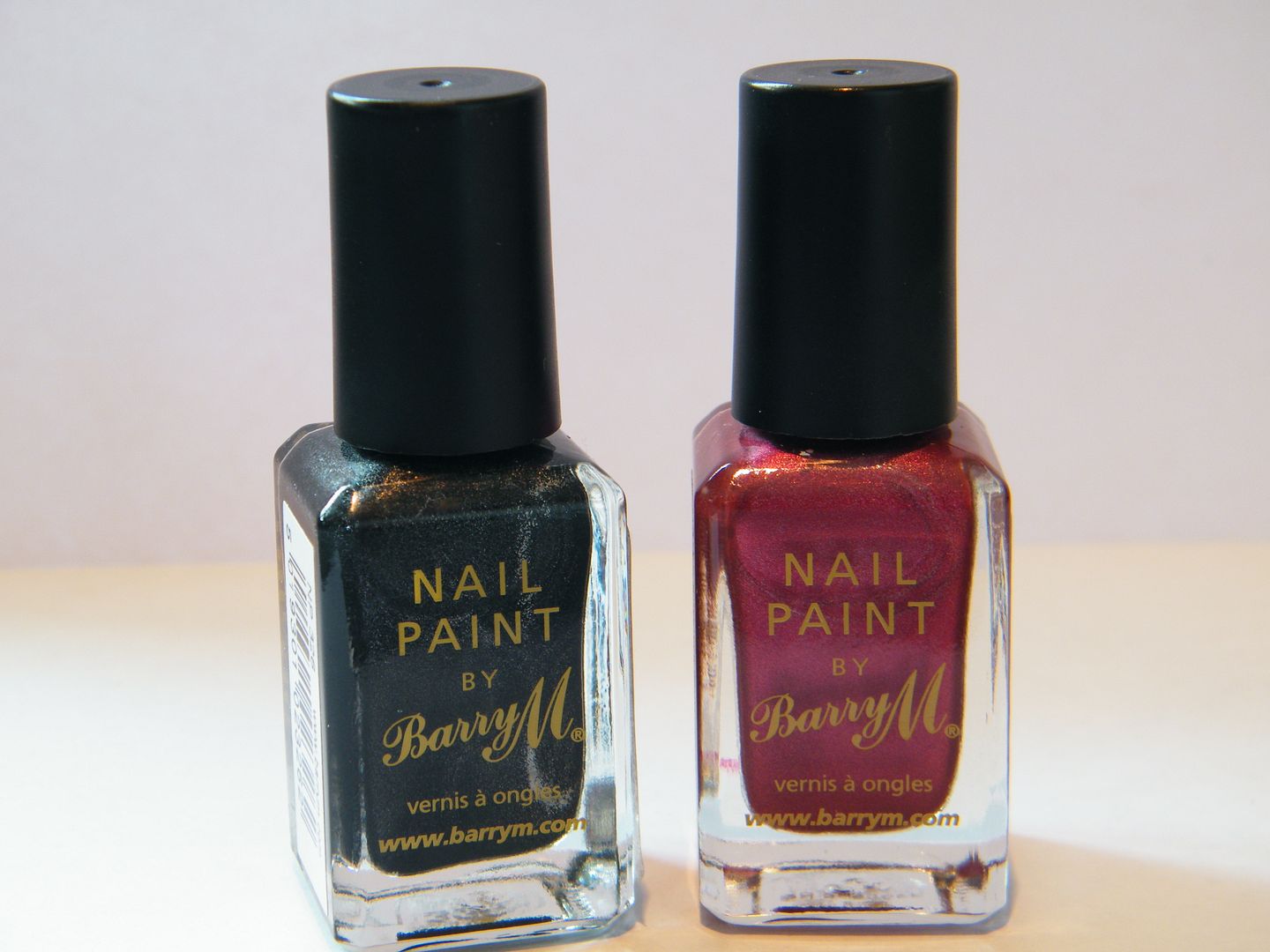 I purchased the Magnetic polishes in Dark Silver and Magnetic Red at £4.99 each and I have to say I'm not massively impressed. They make some nice patterns that are different from the majority of magnetic polishes but in my opinion the magnetics don't seem strong enough and you need to hold them over the nail a lot longer than five seconds.
The red has a stripey effect magnet while the silver has a waves effect (The lids in the image have been switched). The stripey effect was much more noticeable and it was fun to switch them around on each shade.
The pattern is much more noticeable in the red polish, you might as well not bother with the Dark Silver shade. You need two layers to get the finished effect, allowing one to dry before applying the next and using the magnet.
Overall these are nice polishes and I like the fact there are different magnetic effects but they're a tad expensive!