Maybelline Colour Tattoo 24HR by Eyestudio - £4.99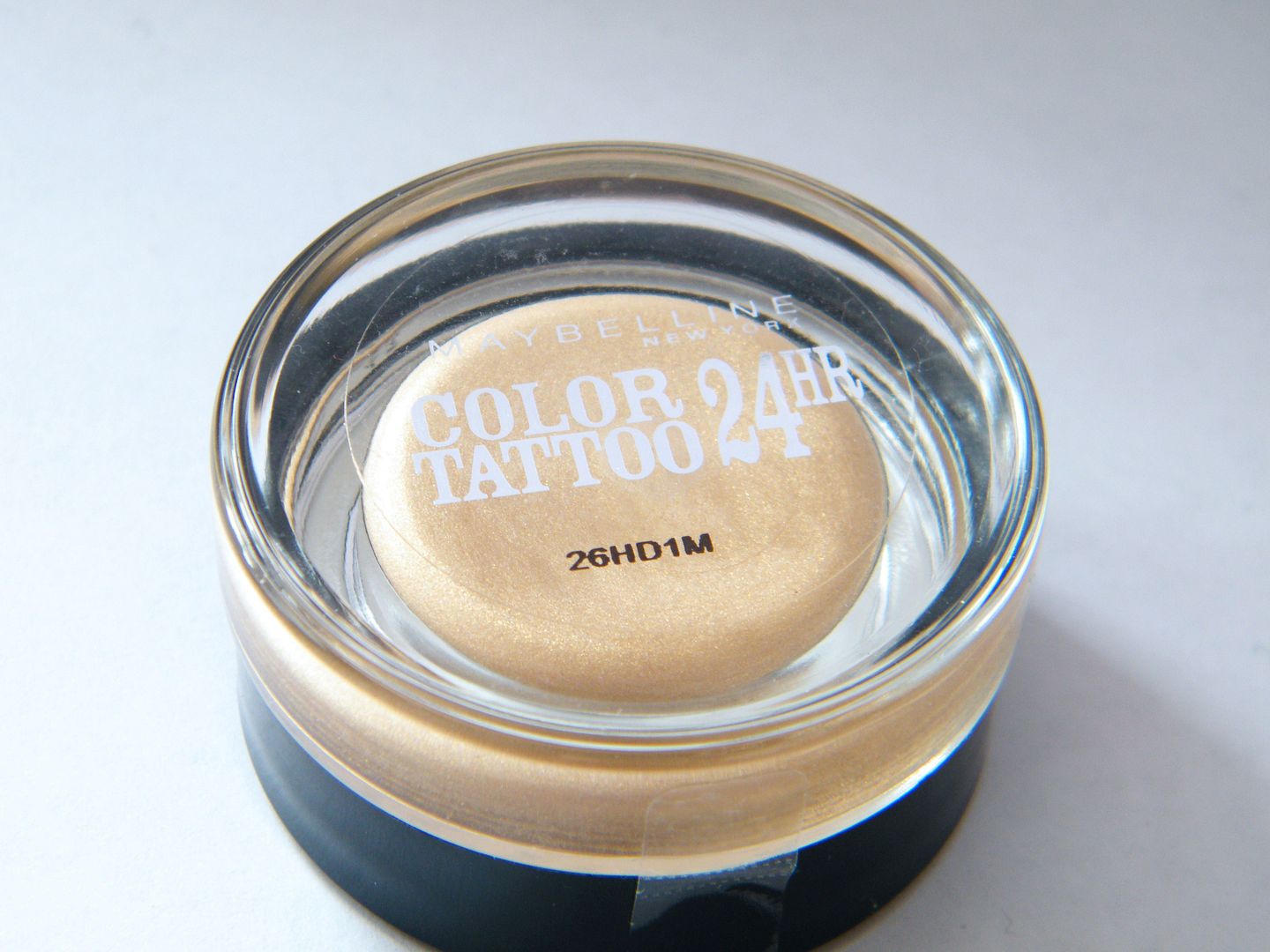 Here is yet another highly pigmented, creamy eyeshadow, but this time from Maybelline. In the past I've reviewed similar products from
Chanel
and
17
so I was interested in trying this new one as well, that comes in a range of bold colours
I picked up 'Eternal Gold' as that was pretty much the only one left in my local Boots store. This eyeshadow is really creamy and pigmented, but is also a little greasy when you touch it.
It's quite nice to apply thanks to its consistency and it dries into a shadow that just does not budge, which is great. It's lovely and sparkly and lasts a good while. It'd look great blended with some darker shades but I chose to wear it on it's own which was equally as pretty.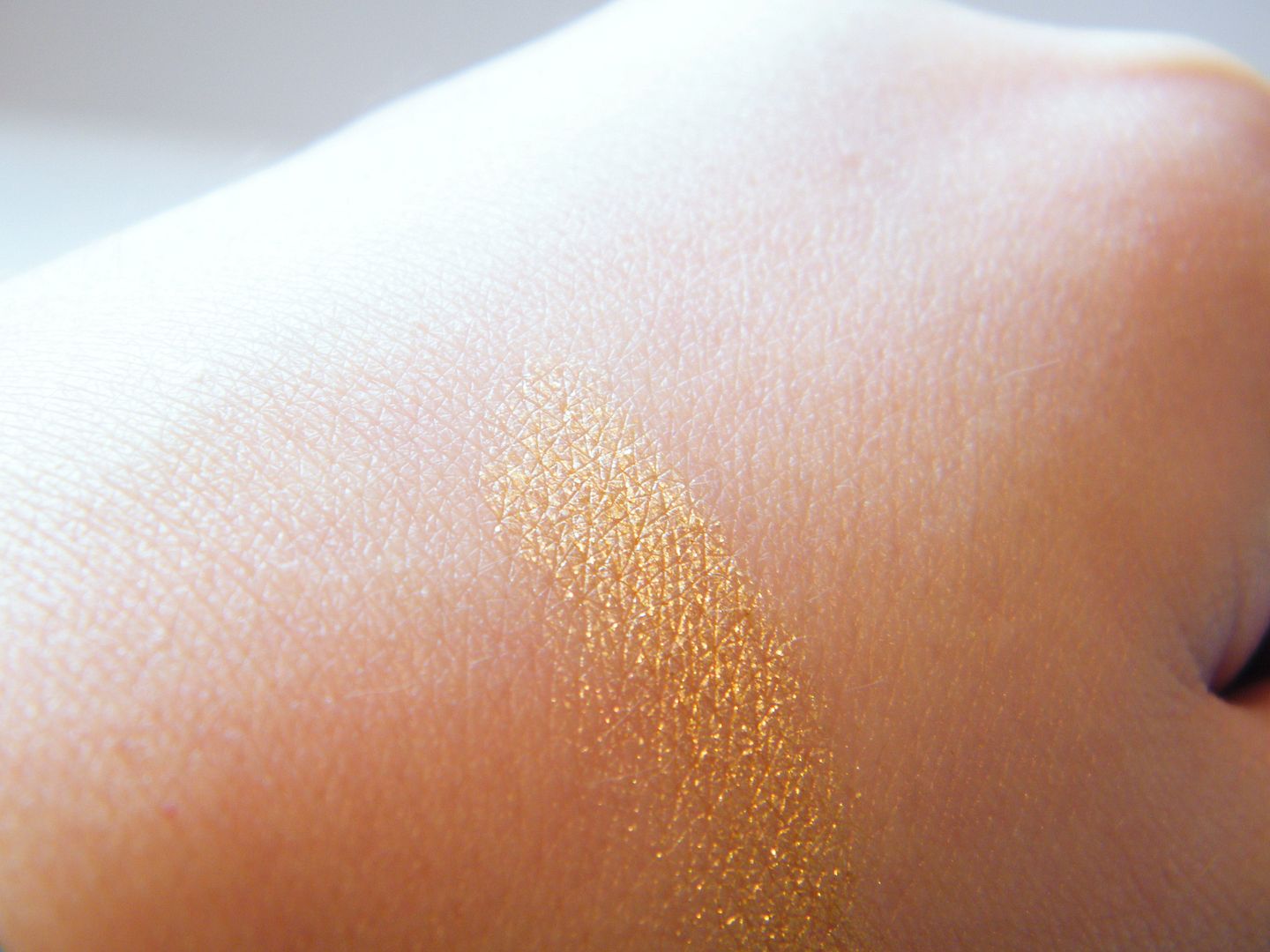 I'd certainly recommend this. I think £4.99 is a little bit expensive but it's a really nice product, a good rival for the much more expensive brands.