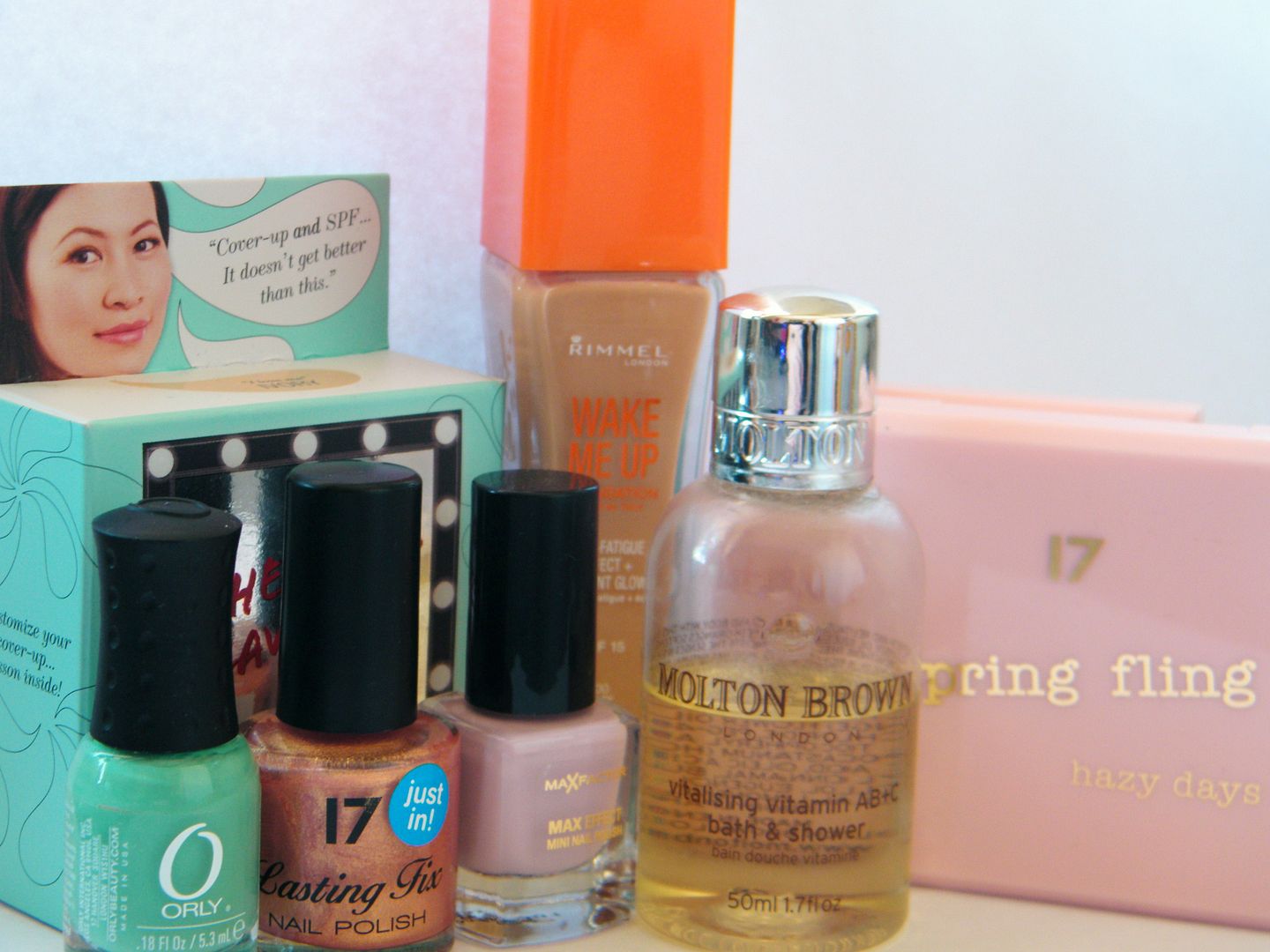 So we're four months into 2012 already! I've been buying lots of stuff that I just don't end up using so I've tried to wittle down this month's favourites post to include the products that I'm still using. I think a blog sale is in order for the rest of the bits and pieces!
I recently posted about the Benefit Hello Flawless SPF15 Cover Up and how much I loved it. I'm actually contemplating buying the new Hello Flawless Oxygen Wow foundation to use with it, but need to read up on a few more reviews before I do!
March was a great month for nail polishes and the three pictured above are now huge favourites for me! I've loved trying different brands such as Orly and Max Factor as I've found them to be lovely, and reasonably priced!
Absolutely loved the Molton Brown shower gel in this months Glossybox. It was probably my favourite product in the box and was a real surprise for me because I initially thought it was horrible, with a horrible scent. As you can see I've used half of it up, and I love how it makes the entire bathroom smell afterwards!
So March has been another great month for products, what have your favourites been?