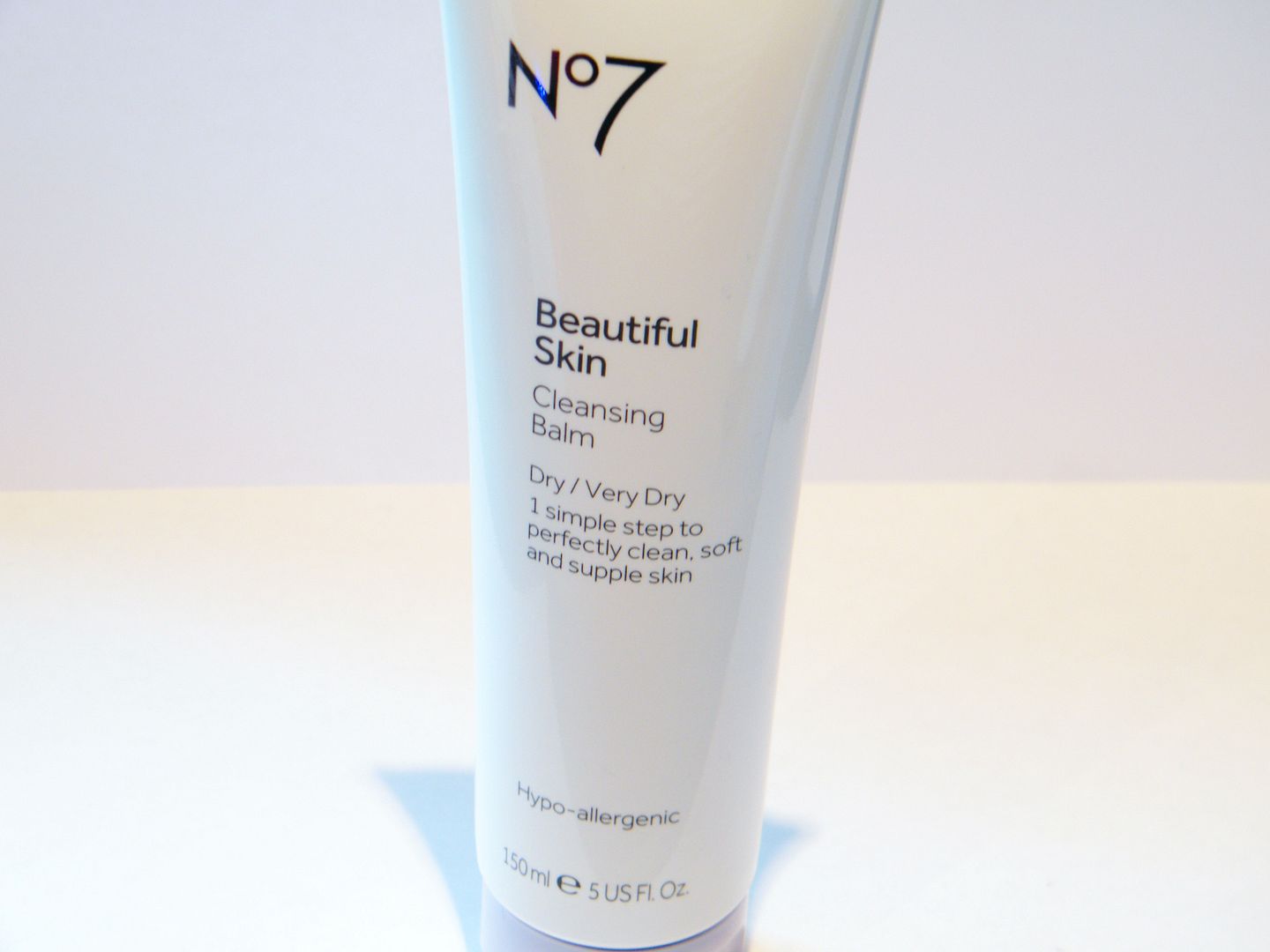 No7 Beautiful Skin Cleansing Balm for Dry/ Very Dry Skin 150ml - £9
No7 Beautiful Skin Day Cream for Dry / Very Dry Skin 50ml - £12.50
No7 Beautiful Skin Dry Skin Rescue 50ml - £12
I'm probably not the first girl/blogger to take on a quest for perfect skin. It's an ongoing process, one that I'm not even sure has an end. There's not really such a thing as perfect skin, but there is something close. Unfortunately my skin will never reach such a point, instead it fluctuates between awful and OK.
Recently I've been suffering with extremely dry skin as well as ridiculously high sensitivity. Central heating, harsh winds and rain really don't help and every day I wake up with patches of really dry skin on my face and even after moisturising, they'd reappear halfway through the day.
I decided to pick up a few products from Boot's No7 Beautiful Skin range, to see if I could combat my skin somehow.
I was disappointed that there wasn't a 'sensitive' option within the range and the prices are kind of on the high side, but I actually really like the products so I feel that it has been money well spent.
I begin each day by applying the Cleansing Balm to dry skin. 'll then lightly wash it off with a bit of warm water and already my skin feels nice and smooth!
The Day Cream is applied before your make-up and again, it leaves your skin feeling lovely and soft, making application of Foundation/Tinted Moisturiser even easier.
After applying these two products every morning, I've found that I've still had a little breakout but my skin feels softer, smoother and is definitely a lot less dry. I've not been waking up every morning with horrible dry patches and I've even been using the Skin Rescue less and less often as my skin isn't drying our through the day, which is great news.
I was wary of using a new skincare range as my skin is so sensitive and tends to 'burn' and react badly when I use something new, but this range is extremely kind and gentle and even after a few weeks of using, my skin is getting better. The products are really great sizes as well and because you only need a little product, these are going to last absolutely ages!
Have you used Boot's new No7 Beautiful Skin range yet? I'd highly recommend it!