What a week it has been. Actually it's been quite the two weeks, which is why I didn't get a chance to make this post last week, so I'm kind of combining two weeks worth of photos into one! Last weekend was just manic at work so when I got home I just didn't feel like coming online and writing.
On Tuesday I had a 2nd Interview at a PR company close by. I think it went OK but I won't hear about it until later in the week. If I don't get it then it's back to the job hunt, bad times!
This weekend has been rather quieter. Yesterday I was literally about to leave for work when I got a txt message saying I wasn't needed. There was an upside as it meant I got to have the day off and got plenty of blogging done, but it also meant I lost a days pay!
So, a funny old two weeks, as I mentioned, but I've definitely been cheering myself up with way too much food, as you'll see from the pics! Vince and I seem to have so many takeaway dinners, we really need to stop! We can't help it, it just tastes so good!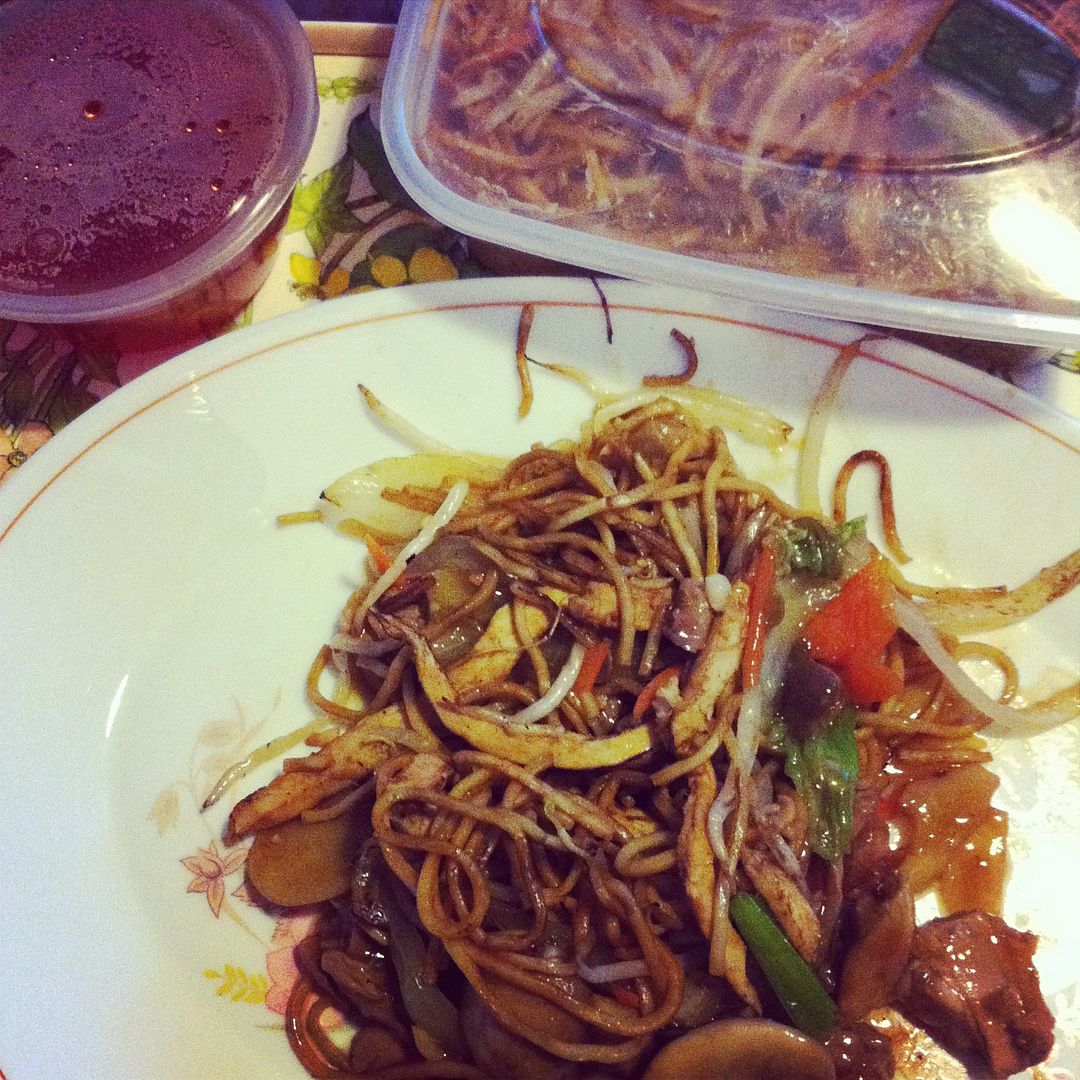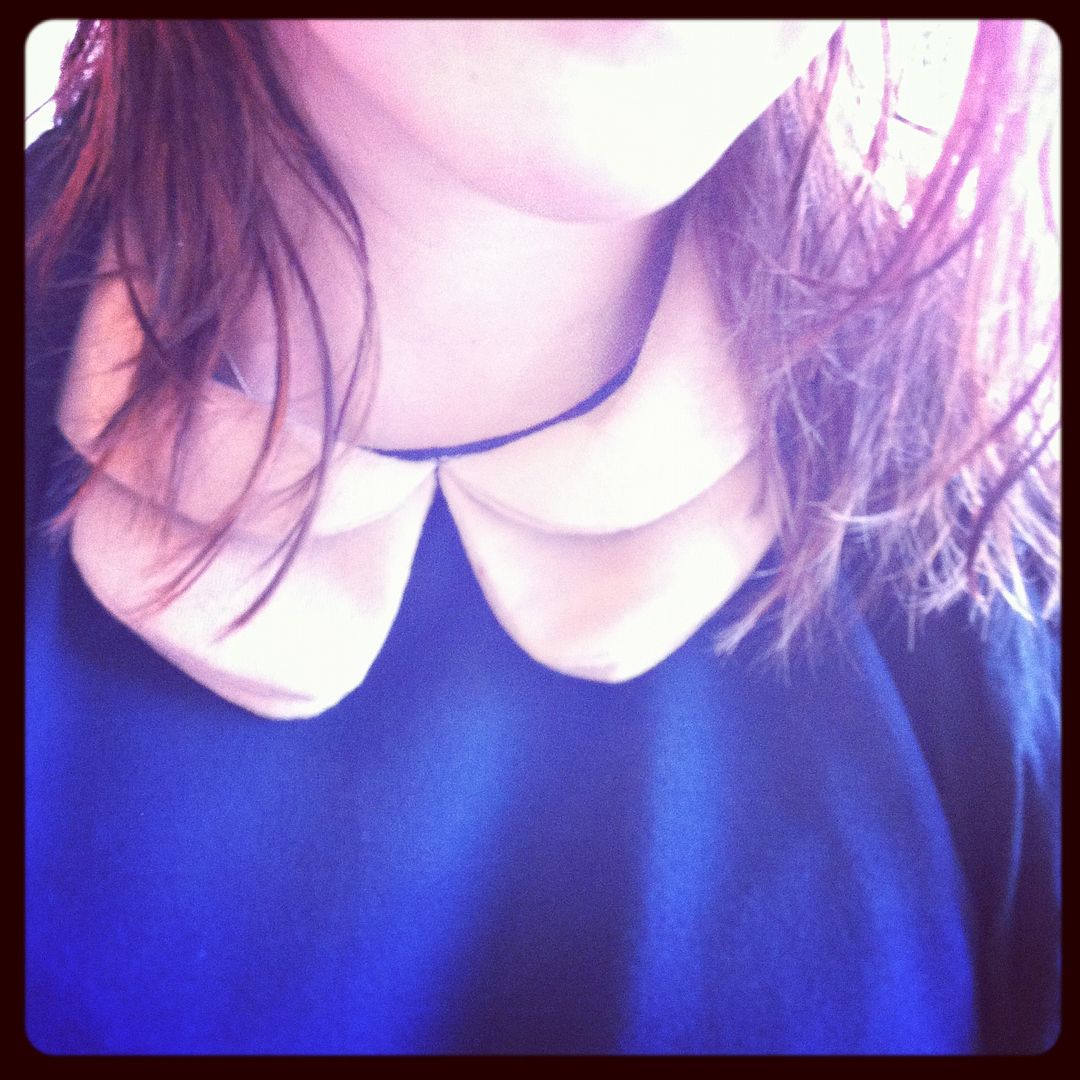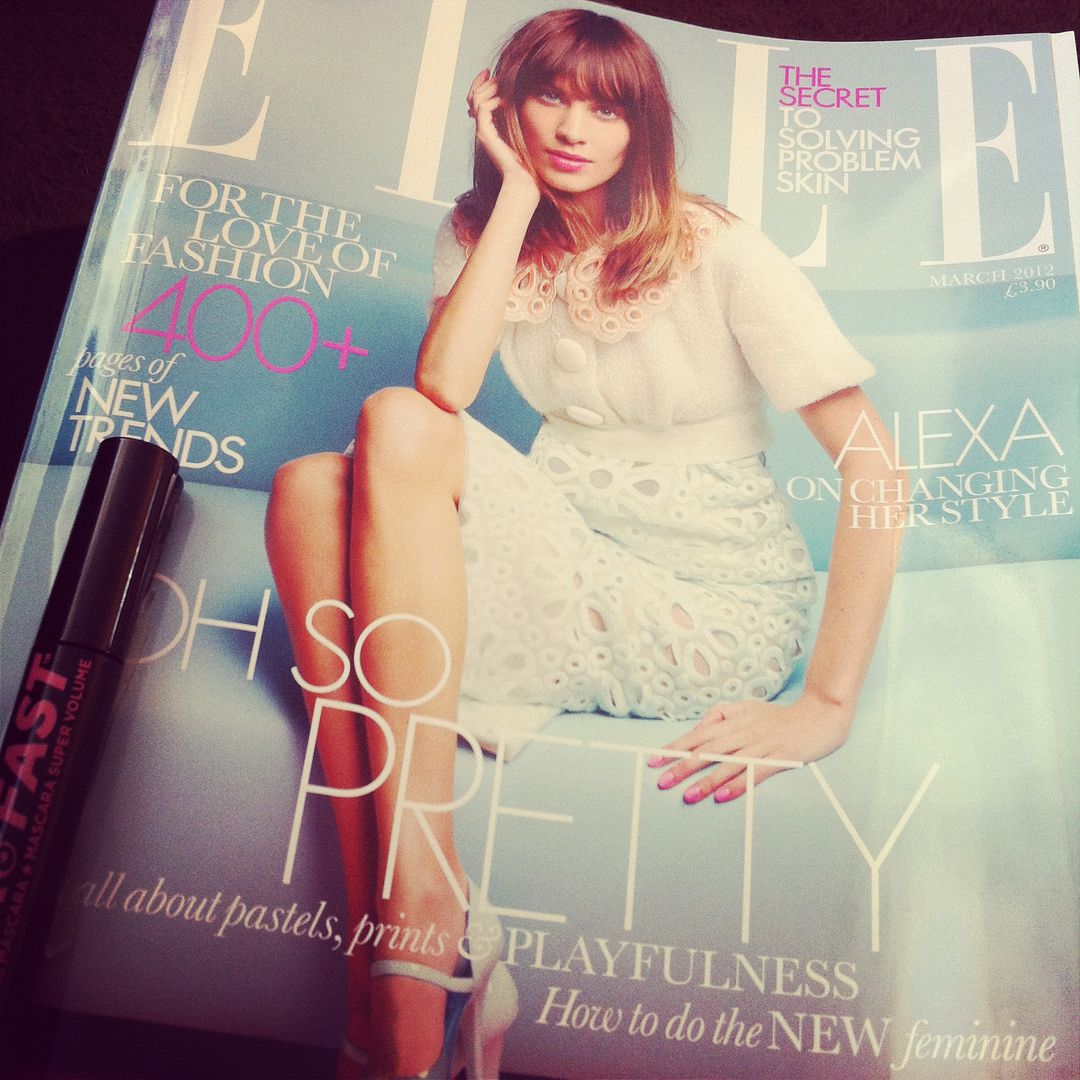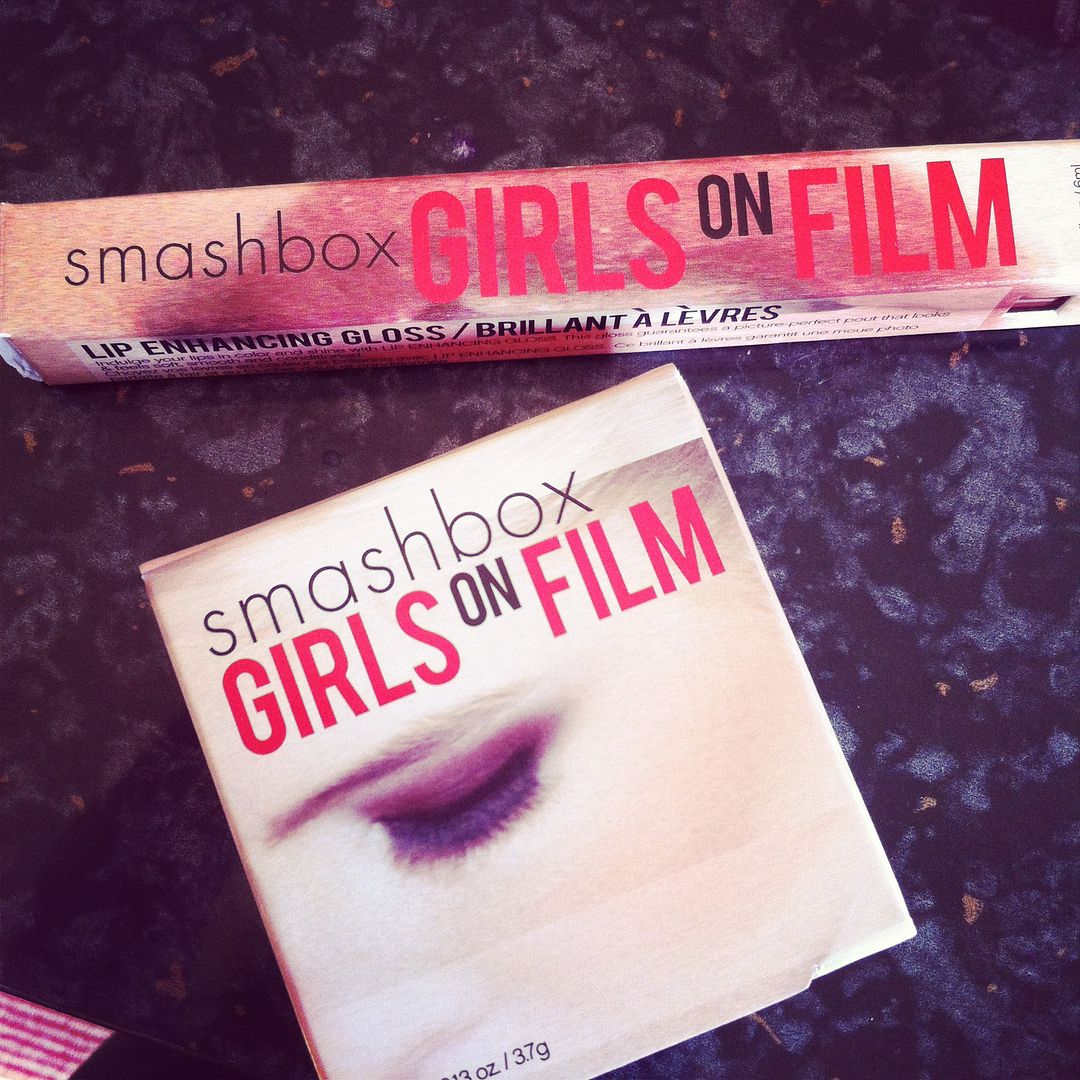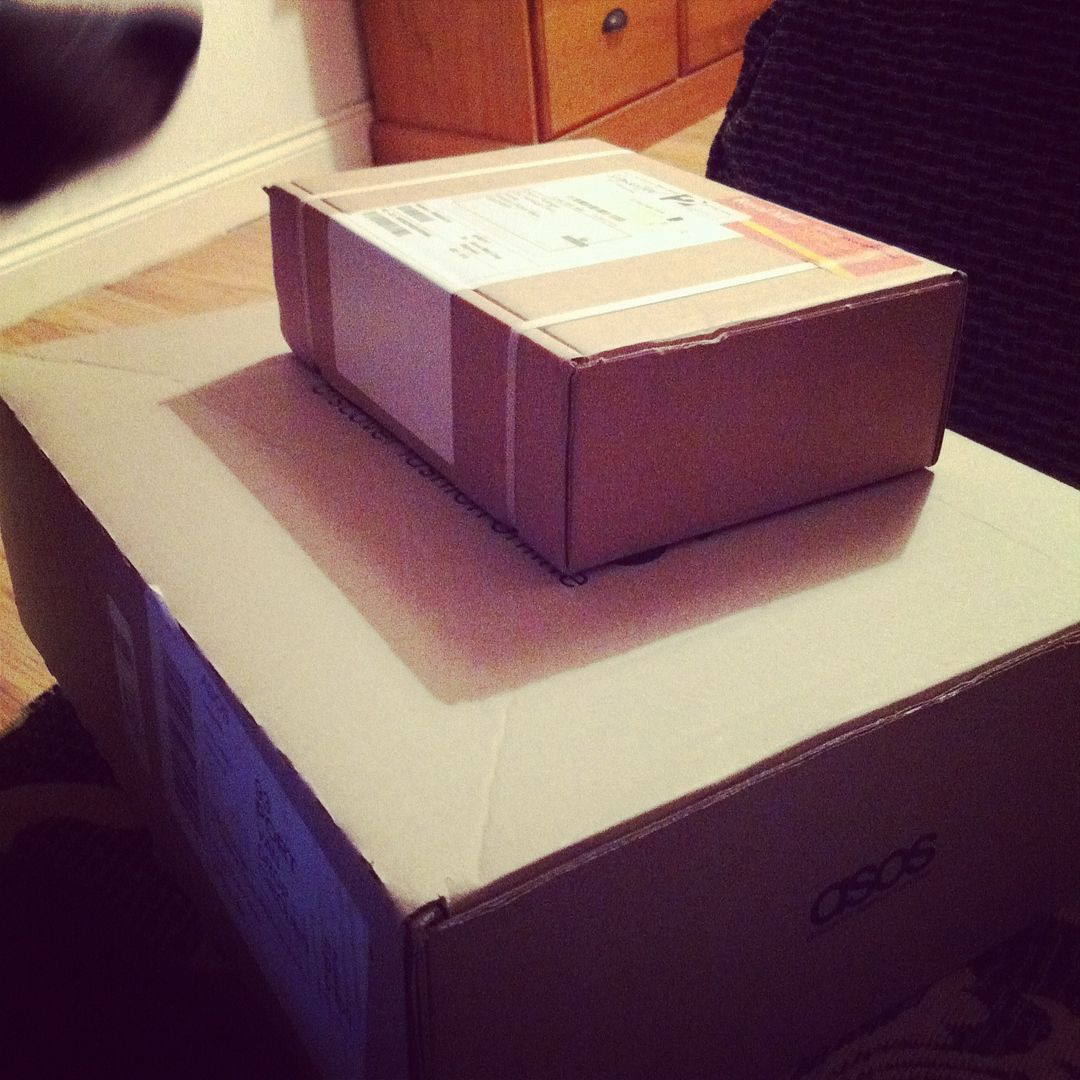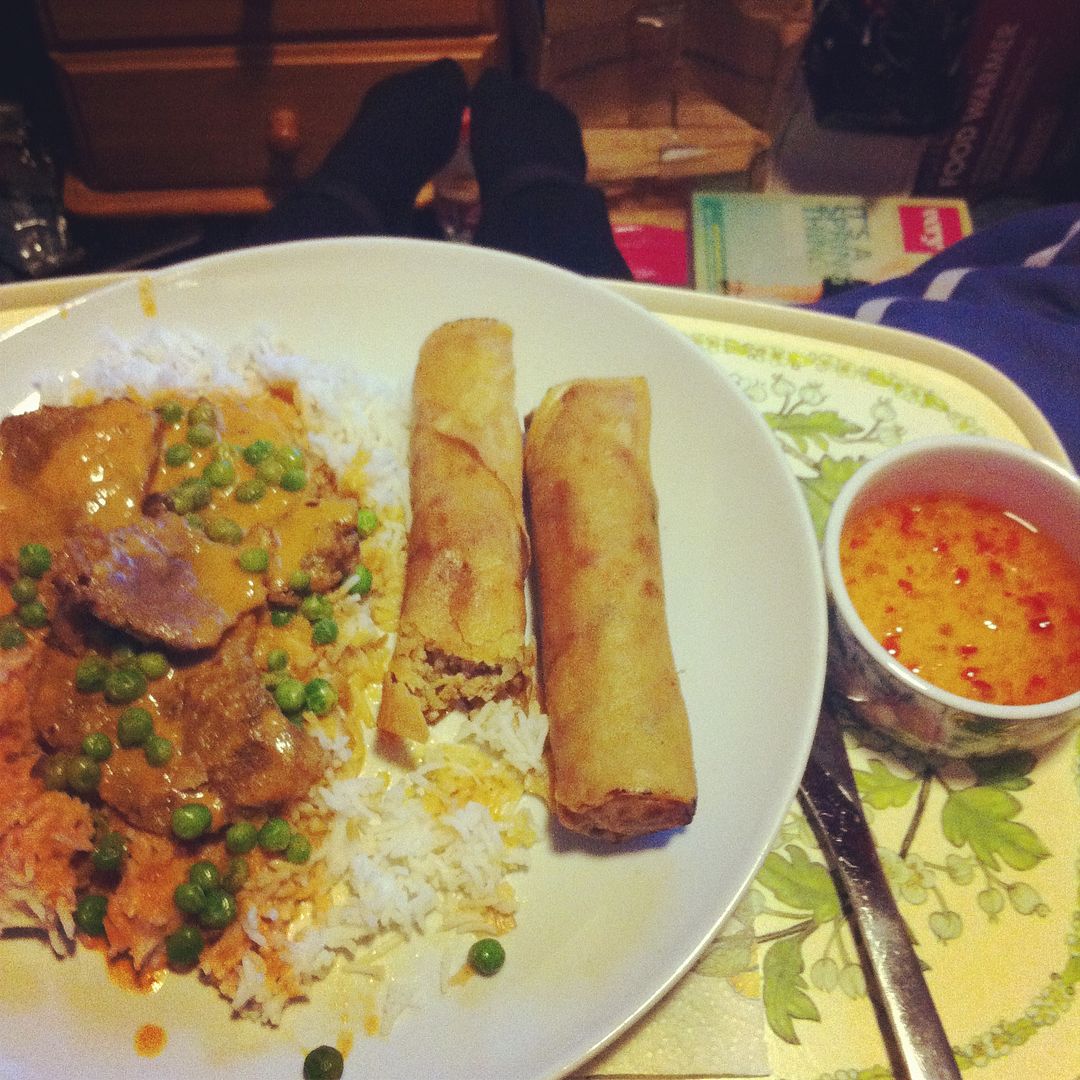 January Glossybox / Chinese Takeaway / Indian Takeaway / Interview Outfit / New ELLE magazine / Smashbox Girls On Film Collection / Parcels! / Benefit Hello Flawless / Filipino Food!
So as you can see, it was really takeaway galore this week! I started the week with a Chinese for dinner, leftover Chinese for lunch and then Indian for dinner! I know I'm such a pig!
As I said before, on Tuesday I had my interview and I wore one of my favourite tops. I'm meaning to post an outfit photo but I just can't find a decent place to take shots!
I also got quite a few deliveries including the Benefit 'Hello Flawless' powder, some new flatforms and some new products from the Smashbox 'Girls on Film' collection, of which a review will be coming shortly!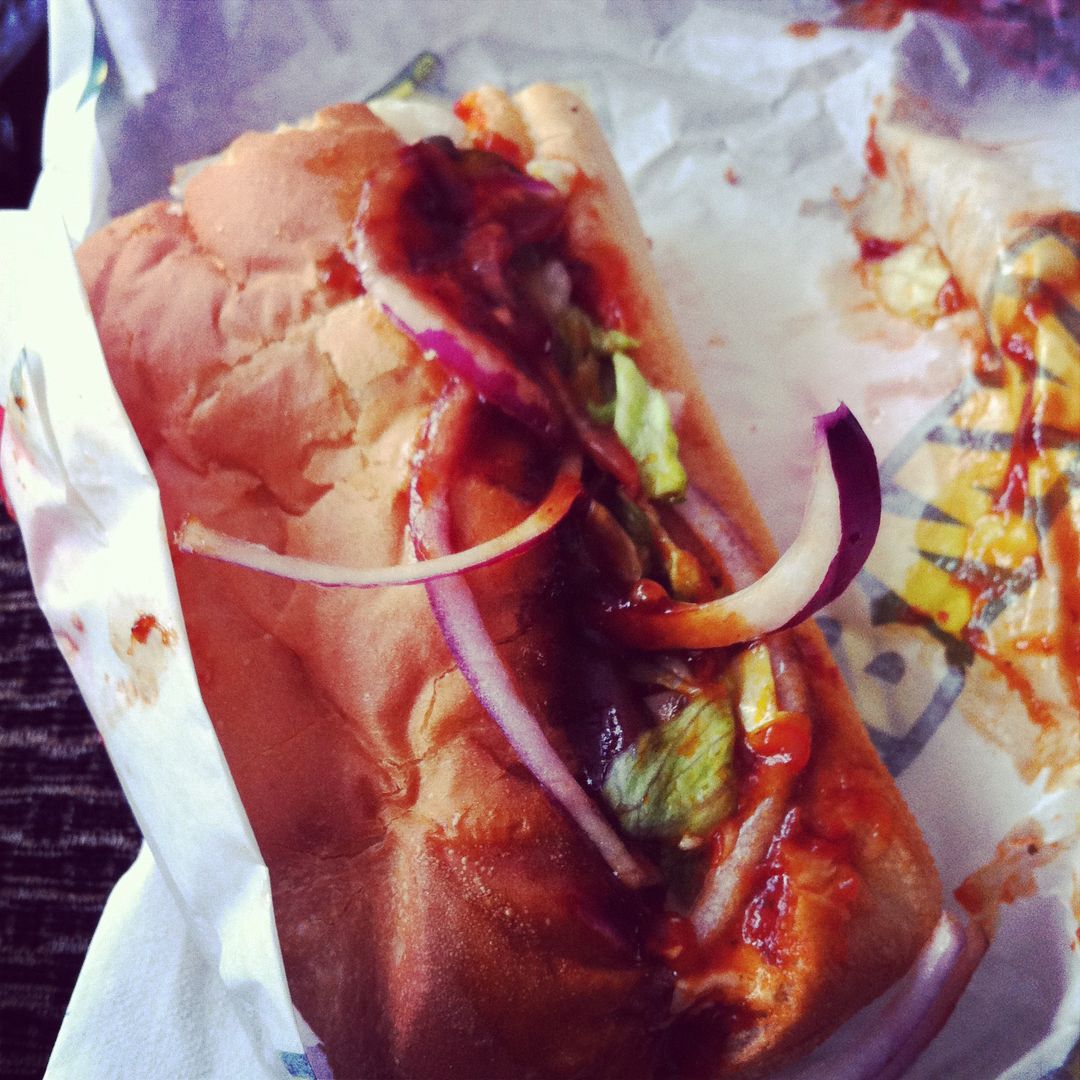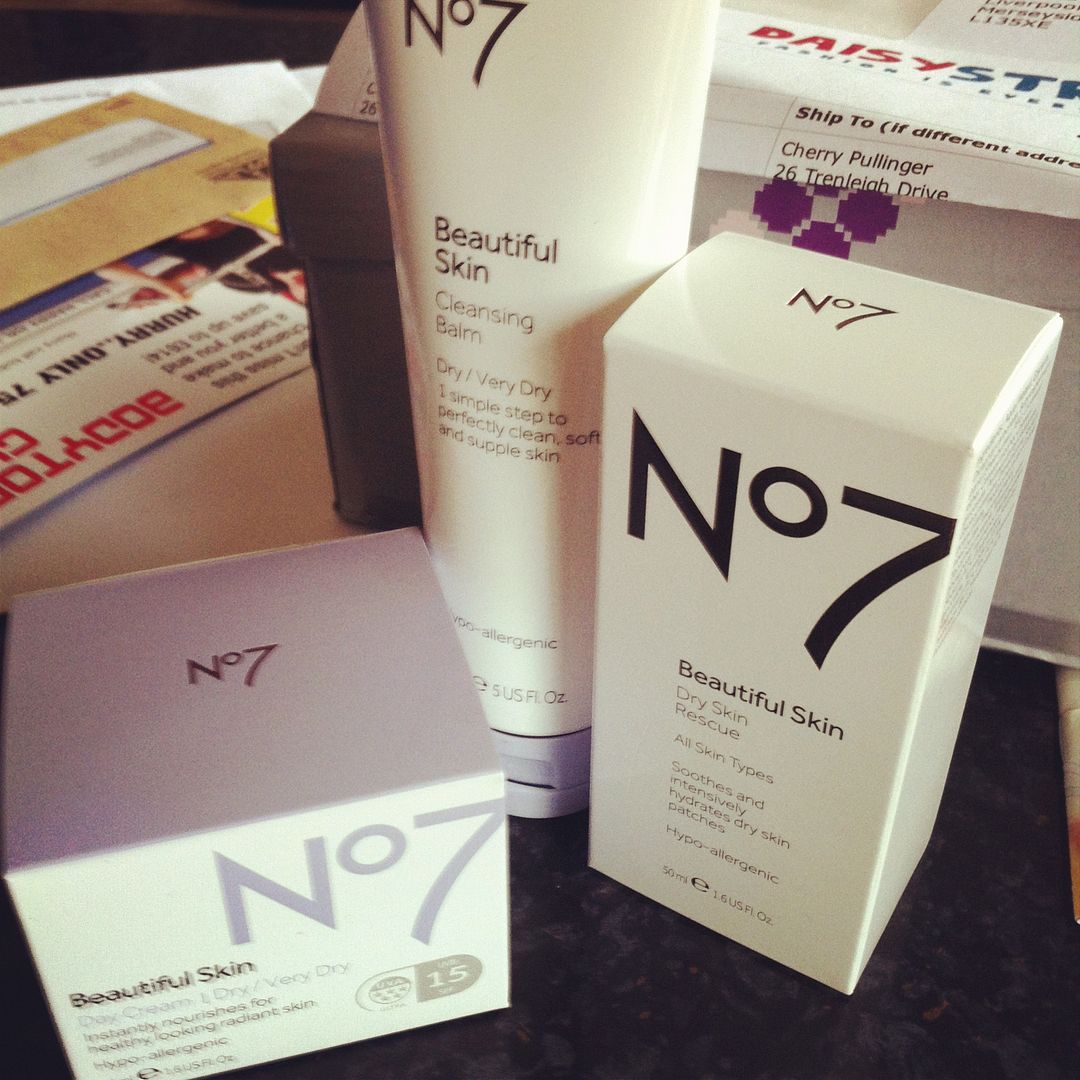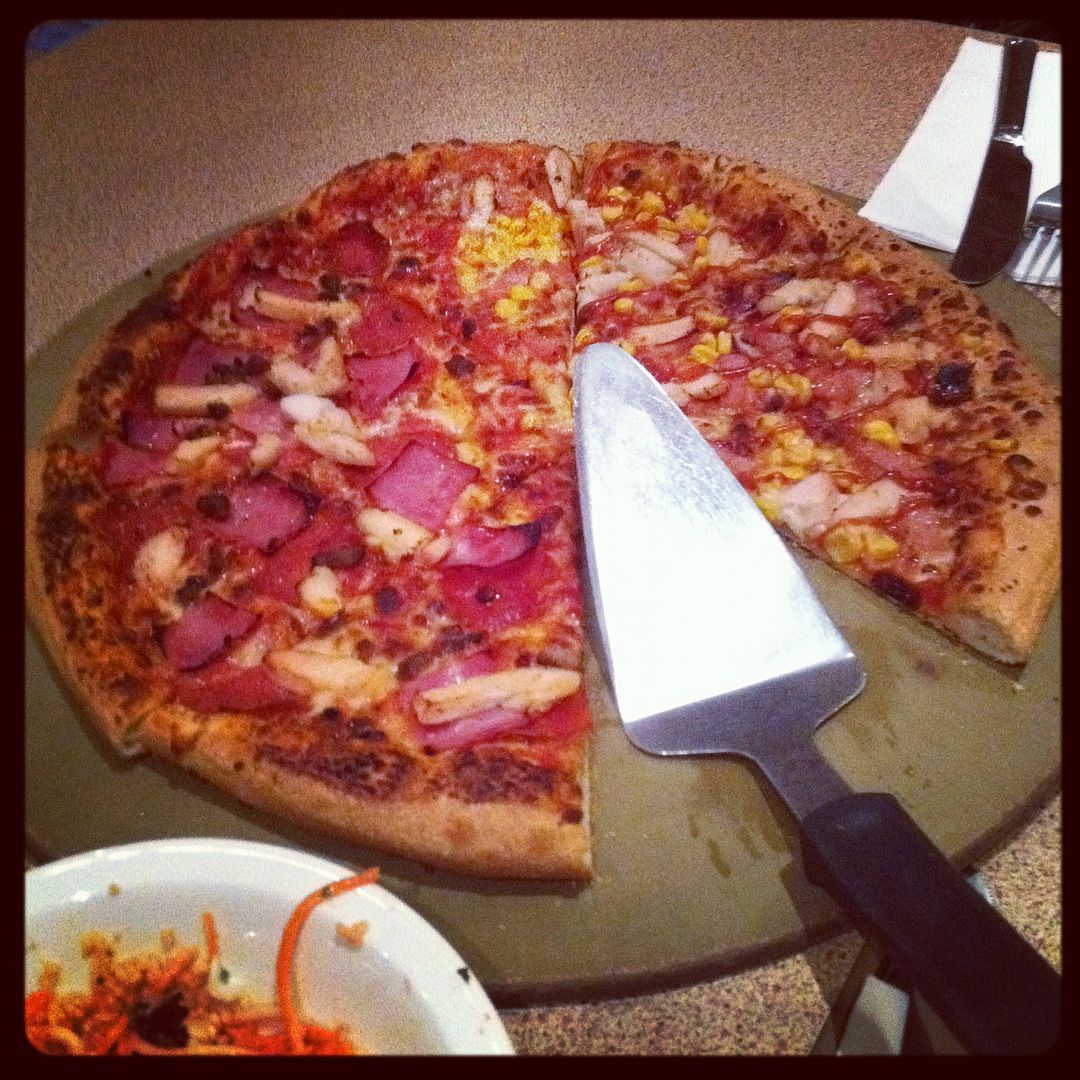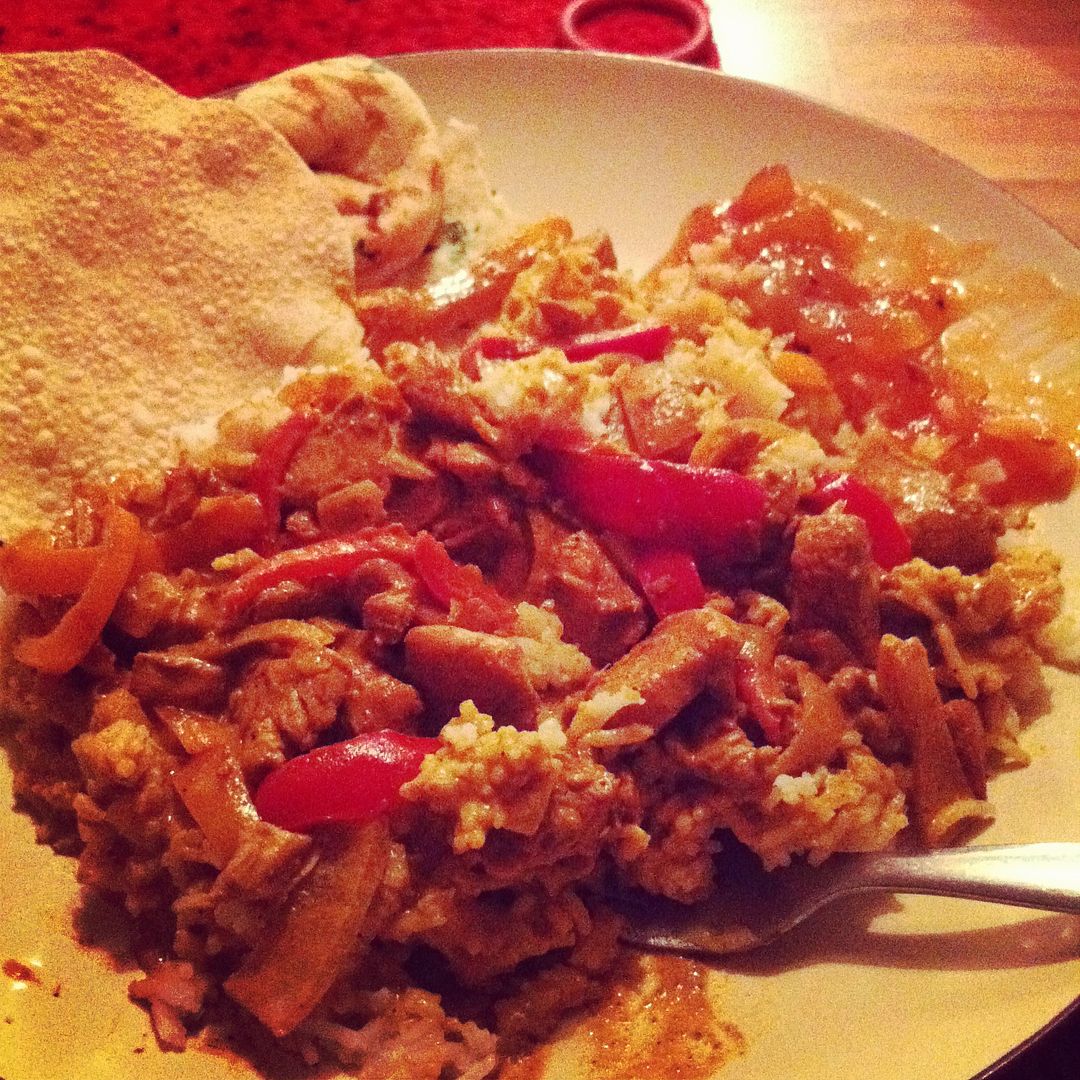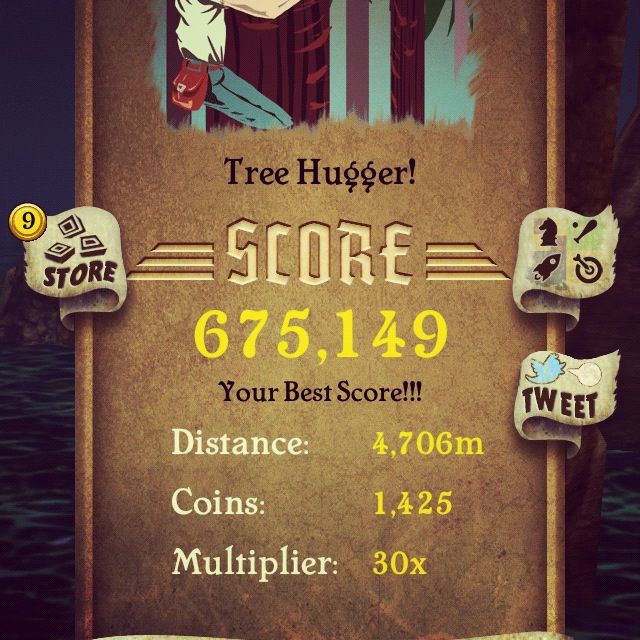 Much needed Subway / New Shoes / More new shoes! / No7 Skincare / Pizza Hut / New Company mag / Vince cooking Curry / Bane of my life Temple Run / Love Hearts package!
I cheered myself up and congratulated myself on Tuesday with a nice Subway after my interview! Also picked up a missed delivery which was some lovely shoes from Daisy Street, which are beautiful! I also spent way too much money in Boots on the new No7 Skincare range which is working out quite well so far! I'll be sure to post a review soon!
My lovely new ASOS flatforms! They were a let down at first as they keep slipping off when I walk but I managed to buy some heel liners which stopped that. They still do it every now and then but I think that might be able to be fixed with thicker liners!
Vince and I took a trip to Pizza Hut as we wanted to get our prize envelope opened, only to find that we won some free Garlic bread...oh well!
On Friday night Vince cooked us all a lovely Curry for dinner, I wish I could cook like him, it was delicious! And lastly, yesterday I received a lovely package from MUA Cosmetics including some bits from the new Love Hearts collaboration, lots of sweets and a few more bits too which I will be reviewing soon!
I'm off to work today, let's hope things go smoothly this time. Unfortunately I'm on the late shift tonight until 1am as it's a special Rock n Roll event so wish me luck!
Here's to a more interesting, less foody week!