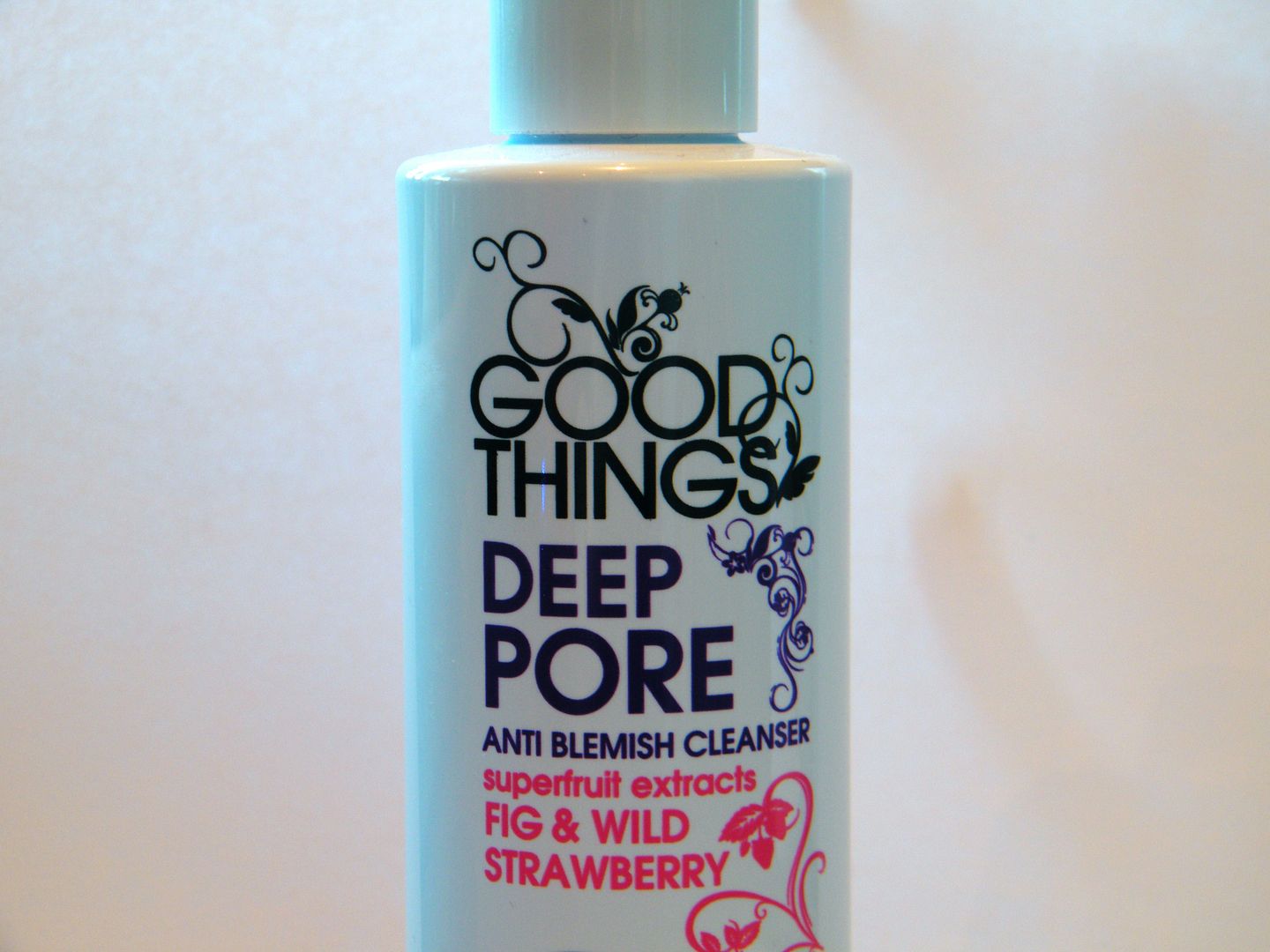 Good Things Anti Blemish Cleanser - £4.99*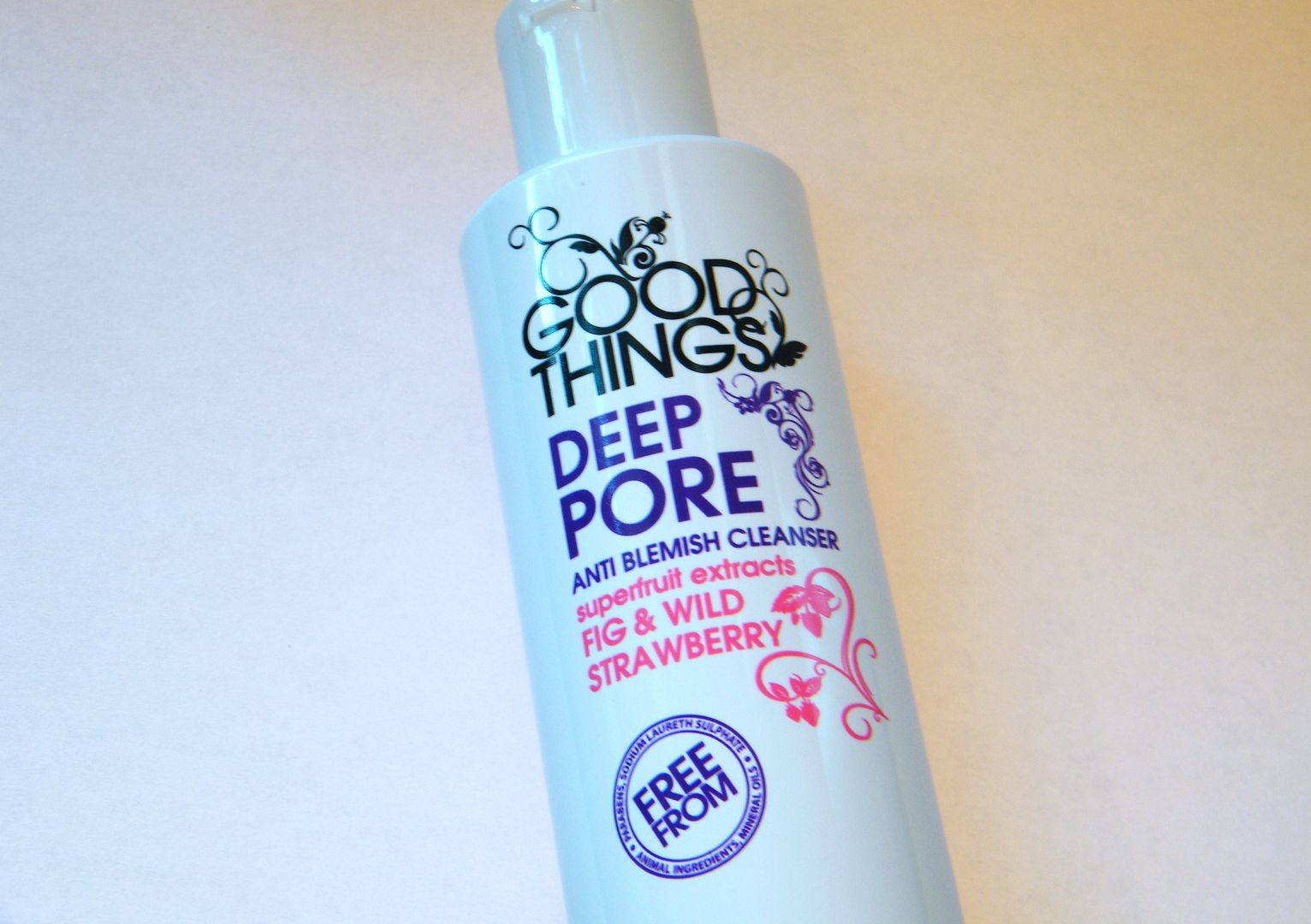 I do love it when Good Things Skincare is delivered! They're packages are always a lovely surprise and I've built up a lovely little collection of their products!
The new Deep Pore Anti Blemish Cleanser launched back in January so I apologise for the lateness of this review. The product is exclusive to Boots and includes an amazing Fig and Wild Strawberry Scent! The best bit about the Good Things product range is the smell, which is simply delicious!
The cleanser is also free from Parabens and Animal Ingredients which is great as I know a lot of bloggers are keen on animal friendly products. The cleanser is formulated for skin that is prone to breakouts, so perfect for me!
I found it strange that you don't need to wash off the product after application, but it's very soft on the skin so didn't cause irritation and tingling like many other products do! It sinks in to the skin really quickly and once it does, the scent becomes less intense, which is good as I'm not sure we'd all want our faces smelling so much!
I was most surprised that the cleanser is in clear liquid form as I was expecting it to be creamy, like other cleansers. Overall this is another great product from Good Things Skincare. It's such a reasonably priced and well packaged range that I absolutely love and would highly recommend!
*This product was sent to me from a PR