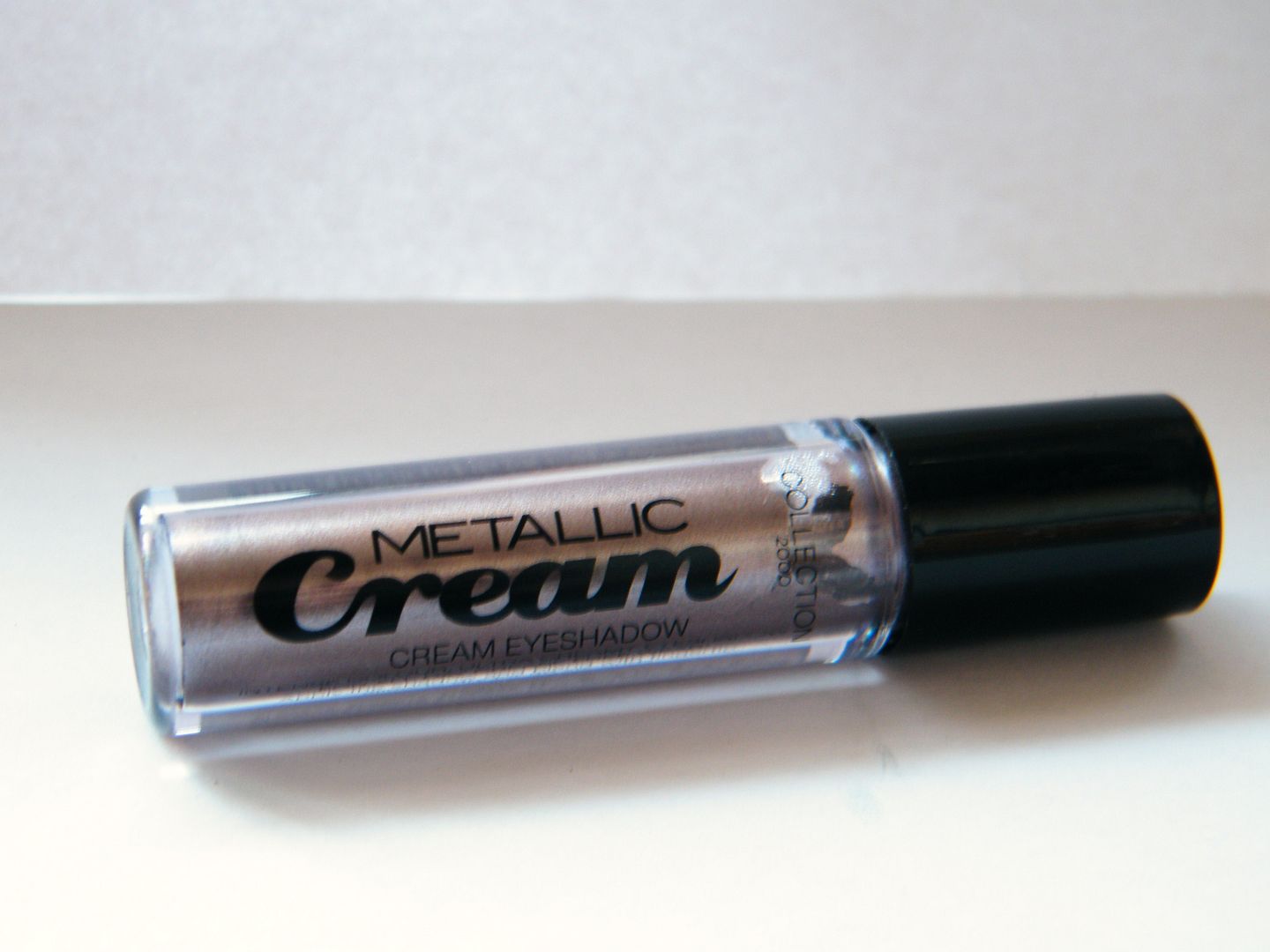 Collection 2000 Metallic Cream Eyeshadow - £2.99
Also available:

Gold Rush

,

Emerald City

,

Copper Pot

,

Rockpool

&

Rock n Rose
Every time I pop into Boots or Superdrug, I tend to have a nosey around the various make-up counters/stalls, seeing if there's anything new and interesting that I could possibly pick up and review on the blog! I do of course make sure it's something I'm going to use as well!
On my last Boots trip I picked up Collection 2000's Metallic Cream Eyeshadow in Platinum!
Now, when picking up this product I thought it was a Copper shade and went ahead and brought it without actually checking the name of the shade, which is a pretty stupid thing to do, seeing as when I got it home it was a very bold Silver shade, however, I kind of like it!
I love that the eyeshadow is super creamy and shimmering. It's so easy to apply with the application wand which is similar to a lipgloss wand. I originally put it on without a primer underneath and it didn't stay very long, but with a primer underneath it lasted all day and didn't lose it's bold colour.
It's a cute size and a very reasonable price. I'm loving Collection 2000 at the moment and am always checking out their counters! I'd certainly recommend this eyeshadow and I might even purchase a few of the other shades in the range!