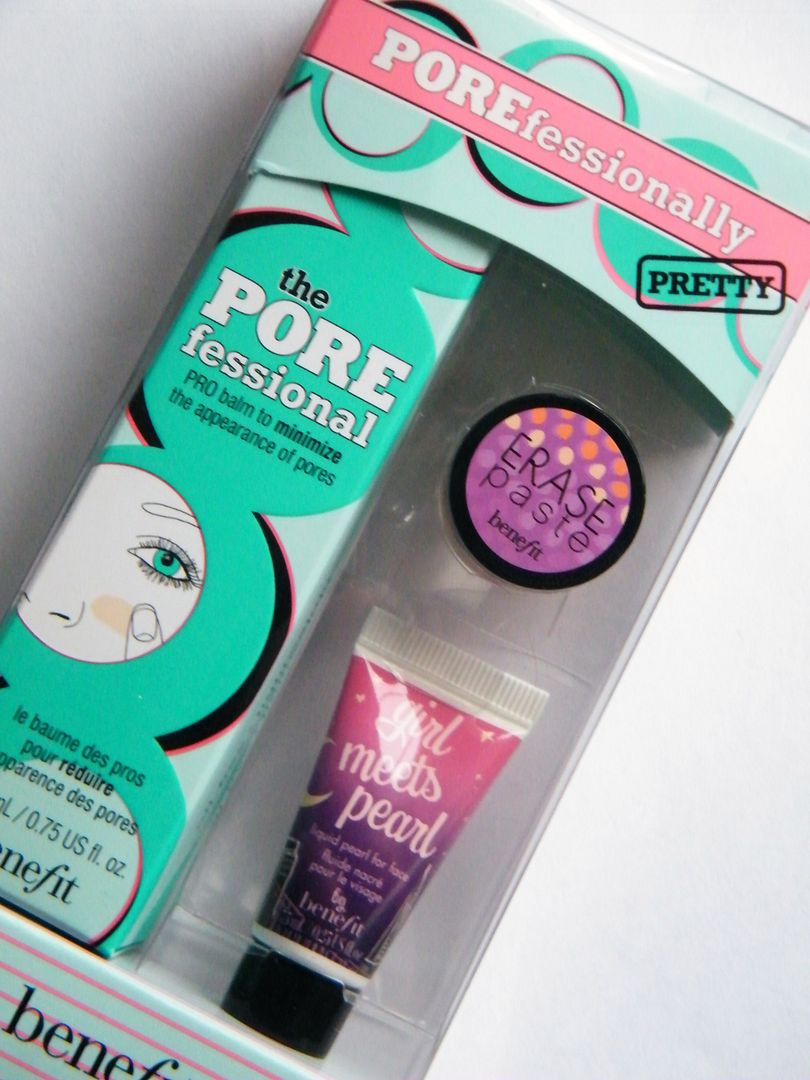 Benefit POREfessionally Pretty - £23.50
When my mum came home one day with a £5 Benefit voucher for me, I thought that £5 off Benefit wouldn't really make much of a difference and anything on the site would still be too expensive for me.
I did have a look though and came across the POREfessional, which I've seen reviewed and raved about on a number of blogs. I was so close to buying it when I saw the POREfessionally Pretty set, which includes the Erase Paste and Girl Meets Pearl products, for exactly the same price! Anyway, I went through with my purchase and I'm so glad I did! I've found a new love for Benefit!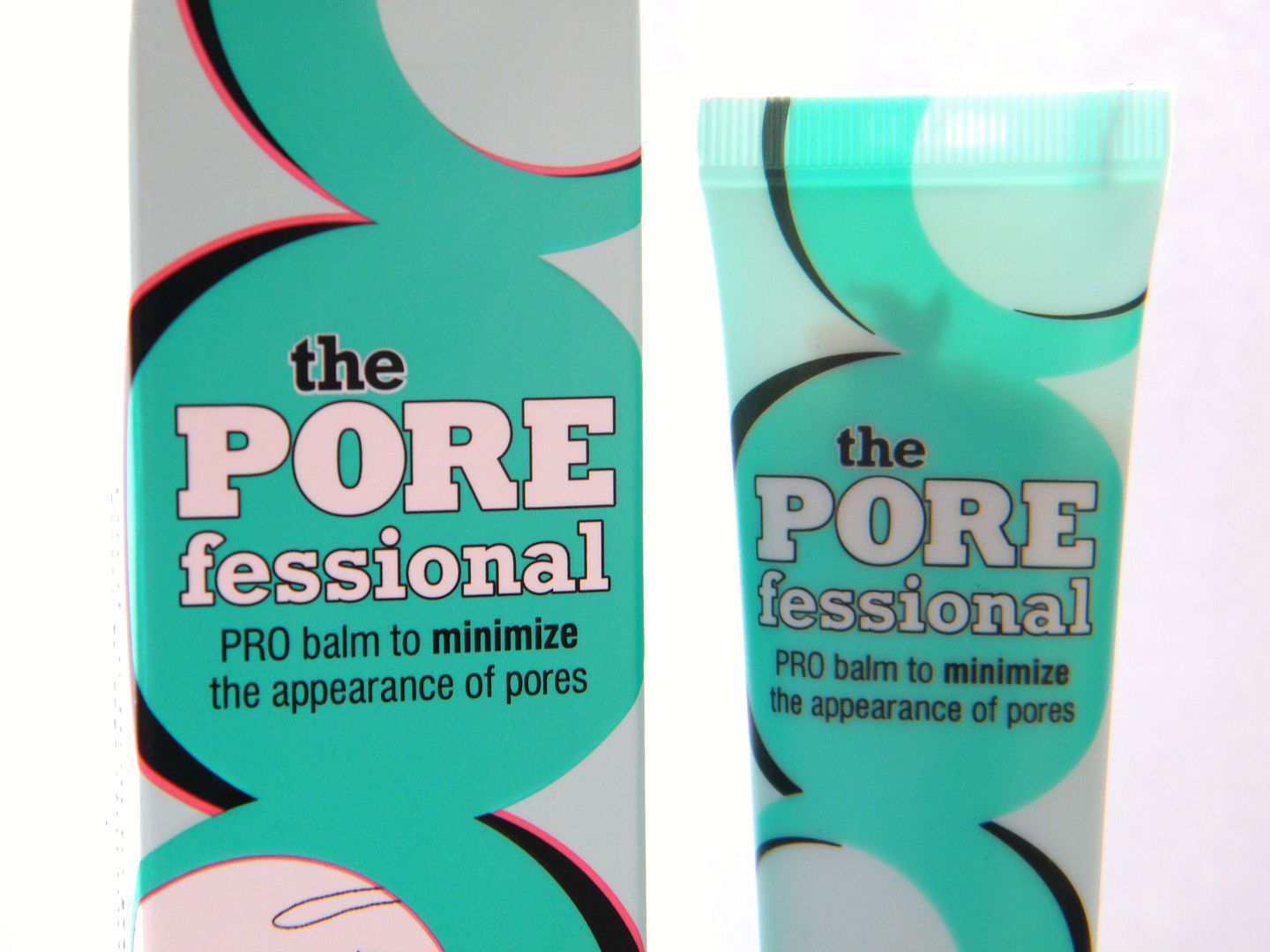 The POREfessional is a full size 22.0ml and it puzzled me at first. Is it a tinted moisturiser? Is it a concealer? I'm not really sure, but I'm told it's simply a translucent pore coverage, and as it really works, I'm not complaining!
I have quite visible pores on my nose and chin and using just a little bit of the POREfessional, saw them quickly minimize from view! They're not completely gone, but I'm happy with the results and my skin looks lovely after application. I ended up using it all over my face, under my normal make-up. I love the oil-free texture and it's so smooth and silky, my skin feels super soft.
The Girl Meets Pearl is extremely dewy and pearl like. It reminds me of the Benetint, but taken up a level. It leaves a lovely sparkle on the skin, but I think it's a bit too much for day to day wear personally. Although I only received the 75ml version, a little really does go a long way so it will last for ages!
As for the Erase Paste, I'm not quite sure the 'Medium' shade is for me. I think 'Fair' would have suited me much more, but because it was in a set I couldn't chose what I received. It's a shame but I could perhaps get away with using the tiniest of amounts if I needed to. Like their Eye cream, the pot is going to be quite hard to get into once the product gets used up, one of my pet peeves!
Overall I'm glad I purchased this actually and it also came with two free samples of 'Stay Don't Stray Primer' and Hello Flawless SPF15 Powder. So far I've tried the cover up powder, only to find that it's amazing.
I've ordered my mum to bring me another £5 off voucher so I can purchase it!