Oh Glossybox. This past week or so you have disappointed me beyond belief.
Apparently Glossybox have been having a lot of payment problems, and guess who suffered from them? Moi! My payment was unsuccessful around four or five times and each time I received unpersonal, repetitive emails from the customer service department.
I emailed Glossybox a few times and again was told the same as before, so I took it upon myself to contact my bank and find out exactly what the problem was. It turns out that Glossybox were trying to take the payment via Credit Card when it should have been via Debit Card.
I went on to ring Glossybox, telling them exactly what the problem was and I was told that the message would be passed on to the payment team and then I got the typical 'we want you to receive you're Glossybox as much as you do,' blah, blah, blah. It turns out that the message wasn't passed on at all and I still received computer generated emails telling me that if payment continued to be unsuccessful by Friday, then someone woud be in contact with me. No one got in contact with me.
In the end, because I wanted my Glossybox at the same time as everyone else got theres (which still didn't happen), I unsubscribed from the box and resubbed using Paypal as my payment option. Payment was then taken successfully, on 17th Feb, and I heard nothing more from anyone at Glossybox.
Glossybox posts are actually some of my highest viewed posts on my blog so I hate to be behind with my reviews of the boxes. Because of all the payment problems, I received my box late and saw plenty of spoilers beforehand, which didn't fill me with excitement.
So after much annoyance, a few Twitter and Facebook comments ending in no result/help and a long wait, my box arrived.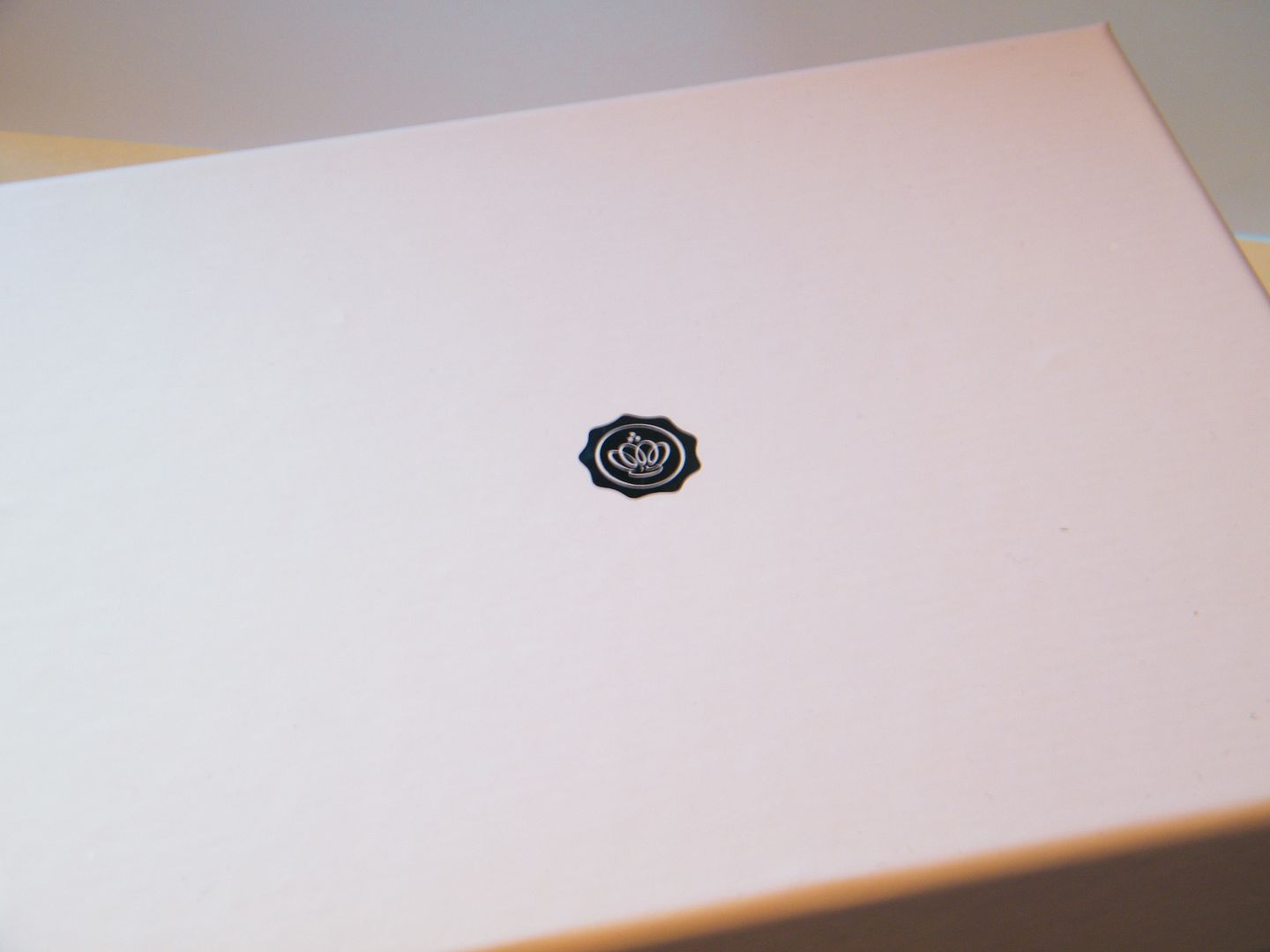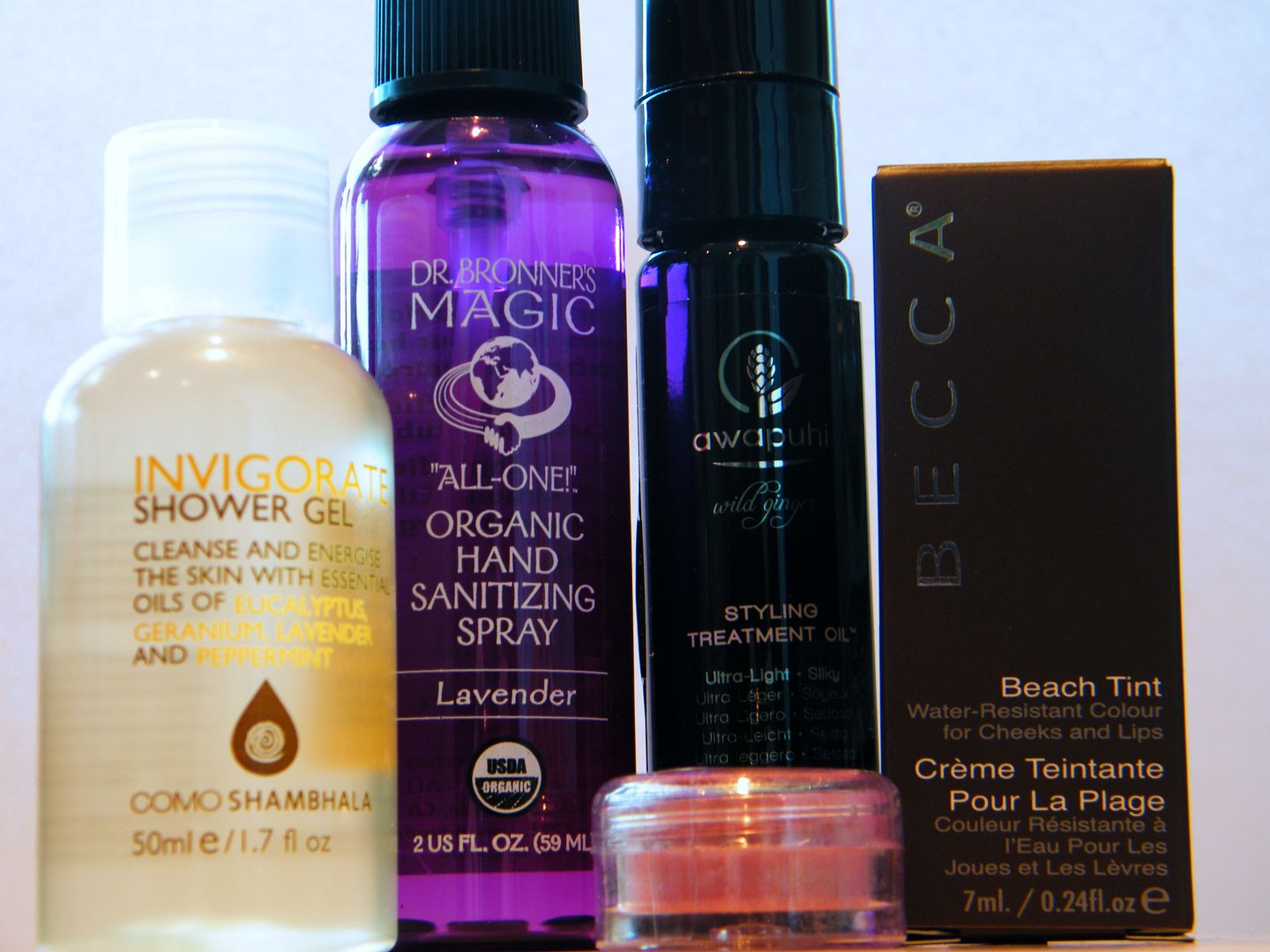 Contents: Como Shambhala Shower Gel, DR Bronner Hand Sanitiser, Awapuhi by Paul Mitchell Hair Treatment Oil, Becca Cheek & Lip Tint, BM Beauty Eyeshadow
When I opened this months box I was really unimpressed. All of the products had fallen under the tissue paper into the corner and it just looked really unappealing. I think Glossybox could probably get away with cutting their box size in half.
The theme of this months box is London Fashion Week, which I'm not really keen on as most of us weren't at LFW, and this box just kind of rubbed that fact in a bit. Even if I was at LFW, I'm not sure these would be my essentials for the week either. I was also disappointed to see a repeat product in the form of Como Shambhala. Granted, this is a much larger version and I got a Shower Gel instead of a Moisturiser, but the whole idea of Glossybox is to discover new products, not to keep trying the same ones over again. I am glad that I got a shower gel though as you can never have too many!
The Becca Cheek & Lip Tint is a brand I've never heard of before but I don't really like or use Lip/Cheek products, so I'll probably pass it on to my sister.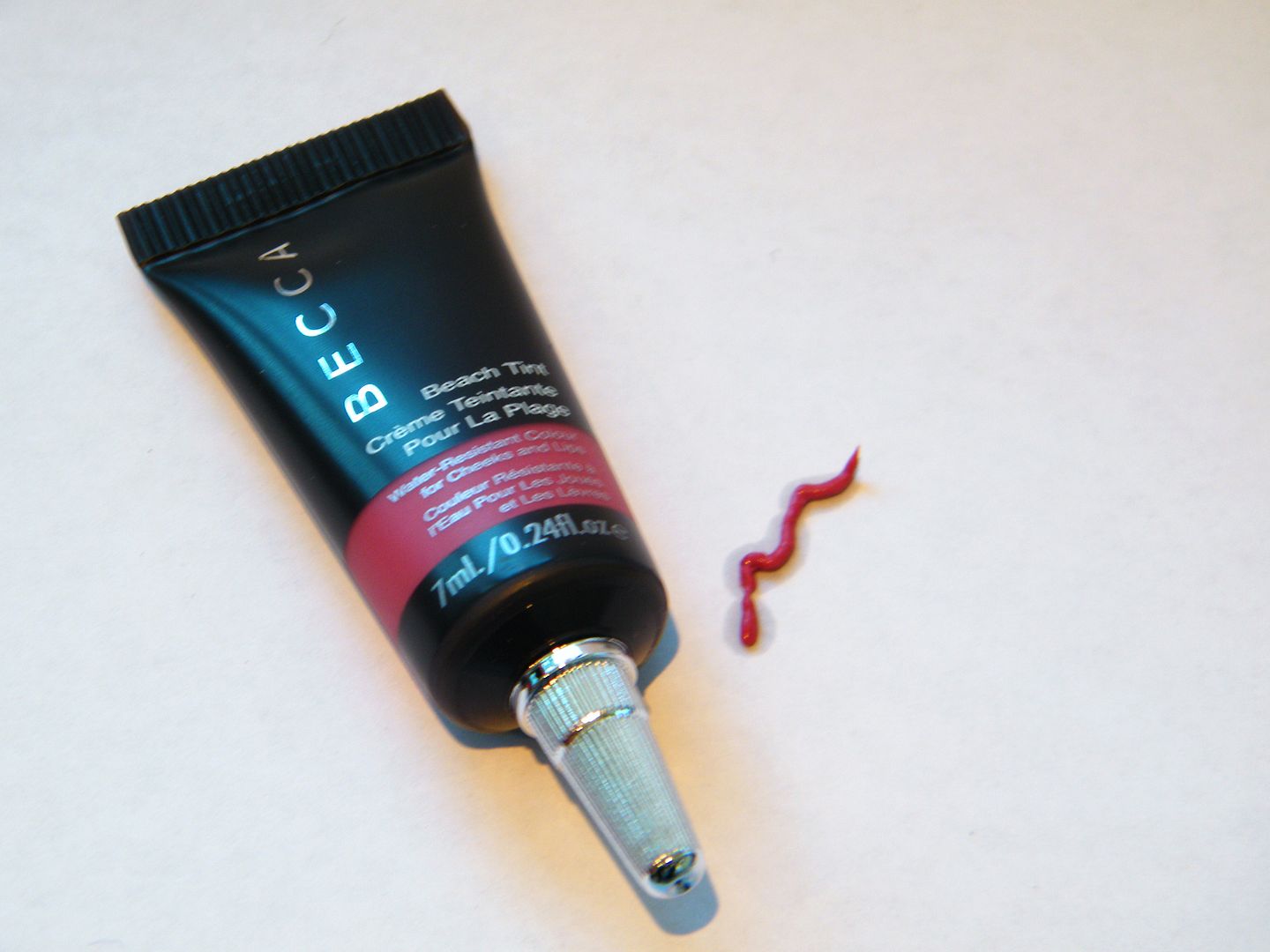 I'm yet to use the Awapuhi by Paul Mitchell Hair Treatment Oil but on first impressions, I think it could make my hair too greasy as it is oil based, but it has a lovely smell and is quite thick so I think just a little product will go a long way.
I'm pretty sure I've heard of BM Beauty before, but have never tried their products before. I received the BM Beauty Eyeshadow in Her Majesty which is a shimmering pink shade and not usually something I'd go for. I think it could work if blended into another, darker shade. It looks like it will be quite a messy product due to the loose minerals, a bit like Barry M Dazzle Dust. The packaging is really unappealing and cheap looking but the product is quite vibrant and pigmented so I think it will be a hit with a lot of people.
I was most disappointed in the DR Bronner Hand Sanitiser. I understand it's reasoning for being in the LFW themed box but as someone who can't use hand sanitiser due to it causing my hands to inflame and get very dry and itchy, so this product is completely useless to me. I'll probably give it to someone else.
I think my first impressions of the box have changed slightly. The eyeshadow isn't too bad and I'll probably use it when I feel like doing a more 'girly' make-up look. The shower gel will probably be put in my bathroom for everyone to use and I think the Hair Treatment Oil would come in handy once I've finished my current products, but the Lip/Cheek tint and Hand Sanitiser will probably go to good homes.
I think the initial bad customer service and payment problems made me want to hate the box but there are some good points alongside the bad ones. Glossybox tend to have a run of really good, impressive boxes and then they bring out one like this, that divides people's opinions and gets them talking all over the blogging community. All press is good press. So I think Glossybox know exactly what they're doing.
I'm going to stay subscribed to the box, but I'm also trying new, different boxes that are being released. I'm intrigued about their mysterybox and I'm hoping there's good things to come. If you do want to sign up for the box, you can do so HERE.