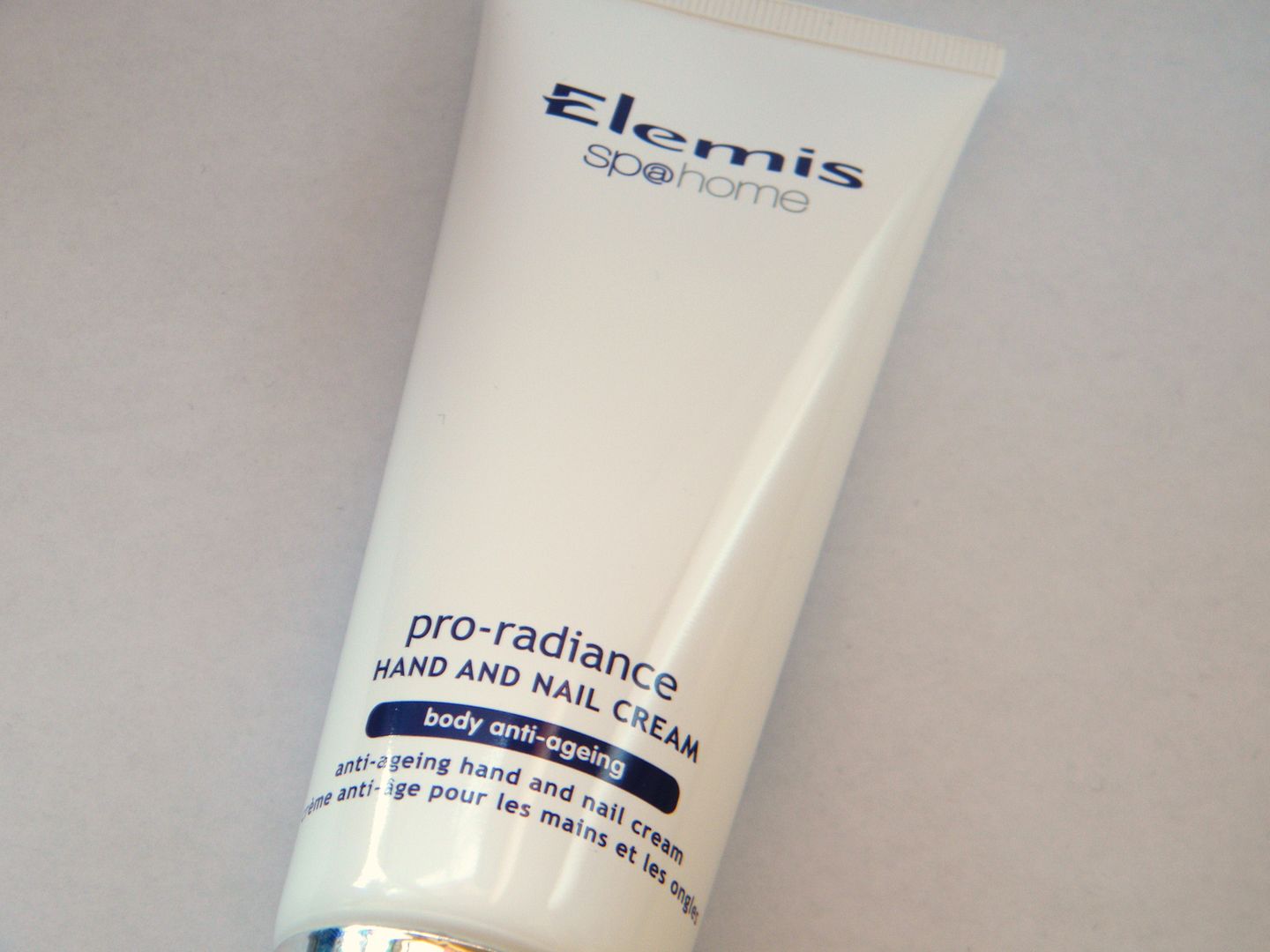 Elemis Pro-Radiance Hand and Nail Cream 100ml - RRP £22*
I was very kindly sent this amazing new Elemis product, that's not yet available in stores. I was expecting to receive a small sample type packet but I received a full size 100ml product and I absolutely love it!
I've been looking for a good hand cream for a while now. I get very dry skin/Psoriasis on my hands and every cream I've tried has irritated them. They're also very sensitive to hot/cold temperatures and I sometimes feel them swelling if I go from being outside, to somewhere inside that's particularly warm, such as a shop.
I've used lots of medicated creams and special Psoriasis creams and moisturisers which have helped for a limited time and I do go back to using them when it gets particularly bad, but I wanted something that I could use every day/pop in my handbag and carry around with me. Although it's a bit large for my handbag, I've been using the new Elemis Pro-radiance Hand & Nail Cream for a little why and am finding that my hands feel lovely and soft and there's no itching, which is great.
The dry skin on my palms is gone and my usually sore/flaky cuticles look lovely and healthy. I think I've finally found a winning hand cream!
The hand cream is part of the new Elemis Spa@Home range and is also filed in their anti-ageing category. The cream includes Omega 7, Avellana seed oil, Macademia seed oil, Virgin plum oil and last but not least, Camellia seed oil! It's also formulated to be silicon free and is designed to stay on the skins surface and not leave a tacky/sticky feeling after application, which I absolutely hate!
Almost instantly after application, I can go about my business as usual instead of having to sit and wait five minutes for it to 'sink in'. It not only smells lovely, but I think it's also priced pretty reasonable for an Elemis product!
Will you be trying it out when it's this month? I'd certainly recommend it!
This post contains PR samples