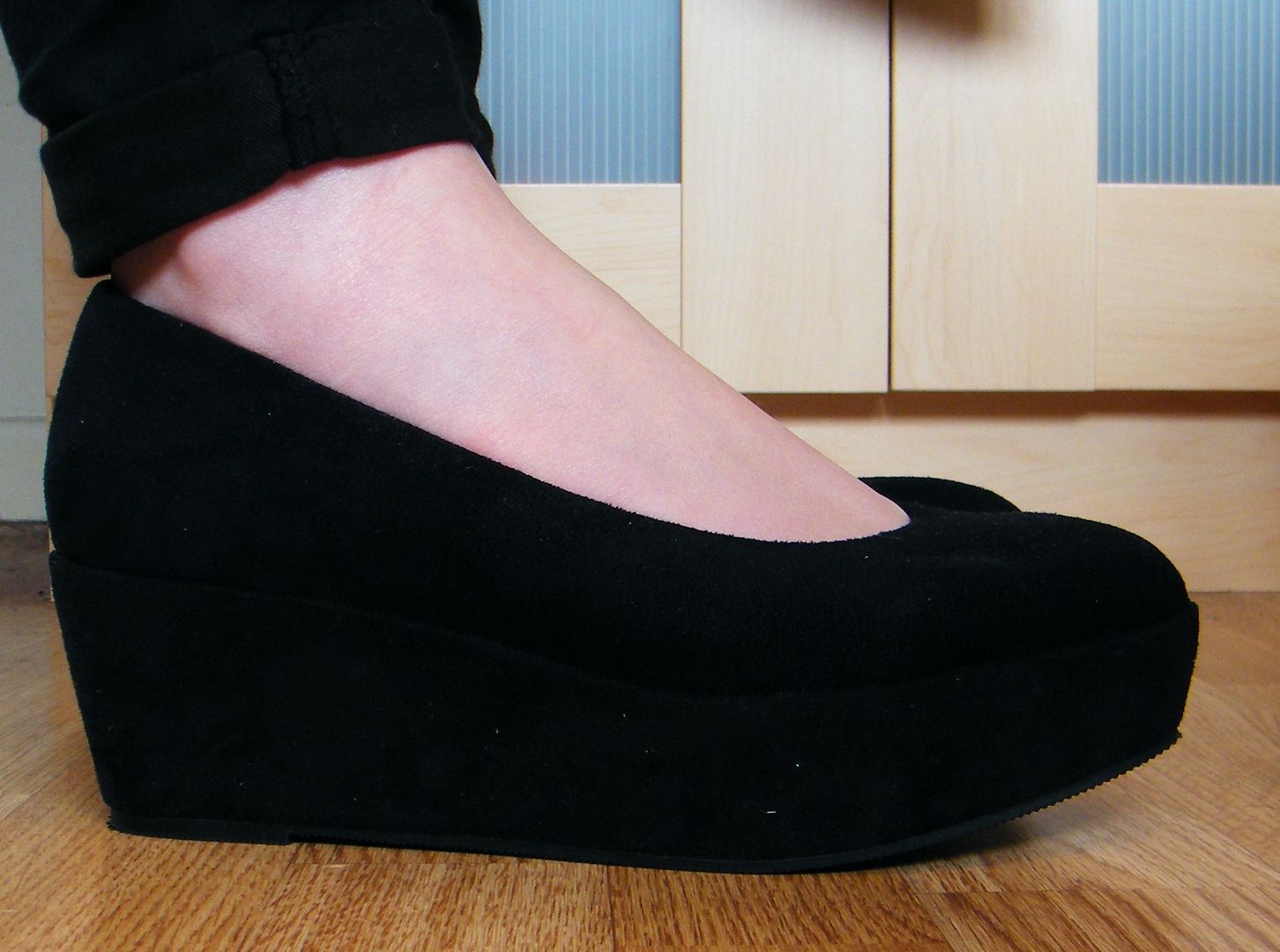 ASOS Vera Pointed Flatforms - £40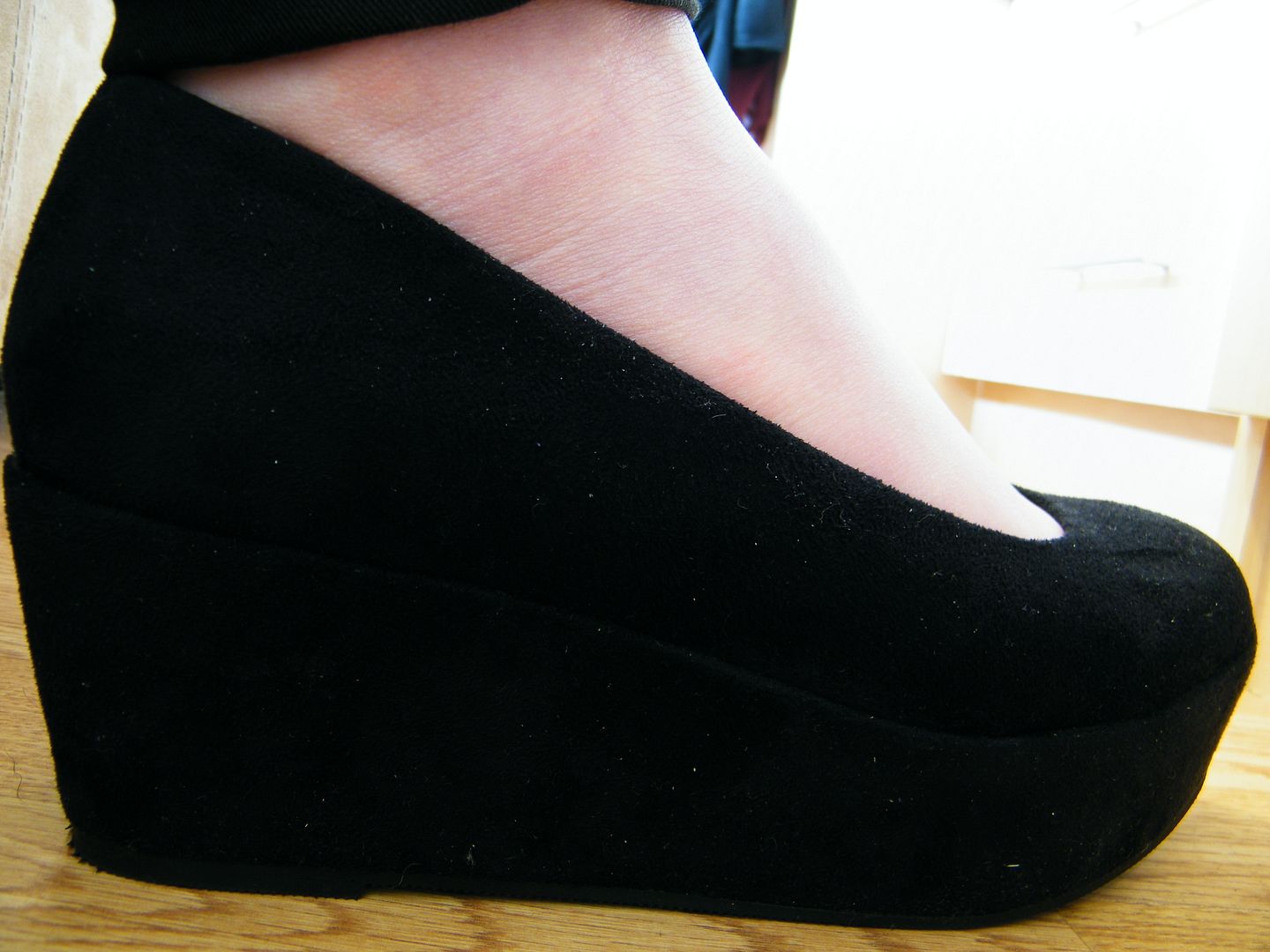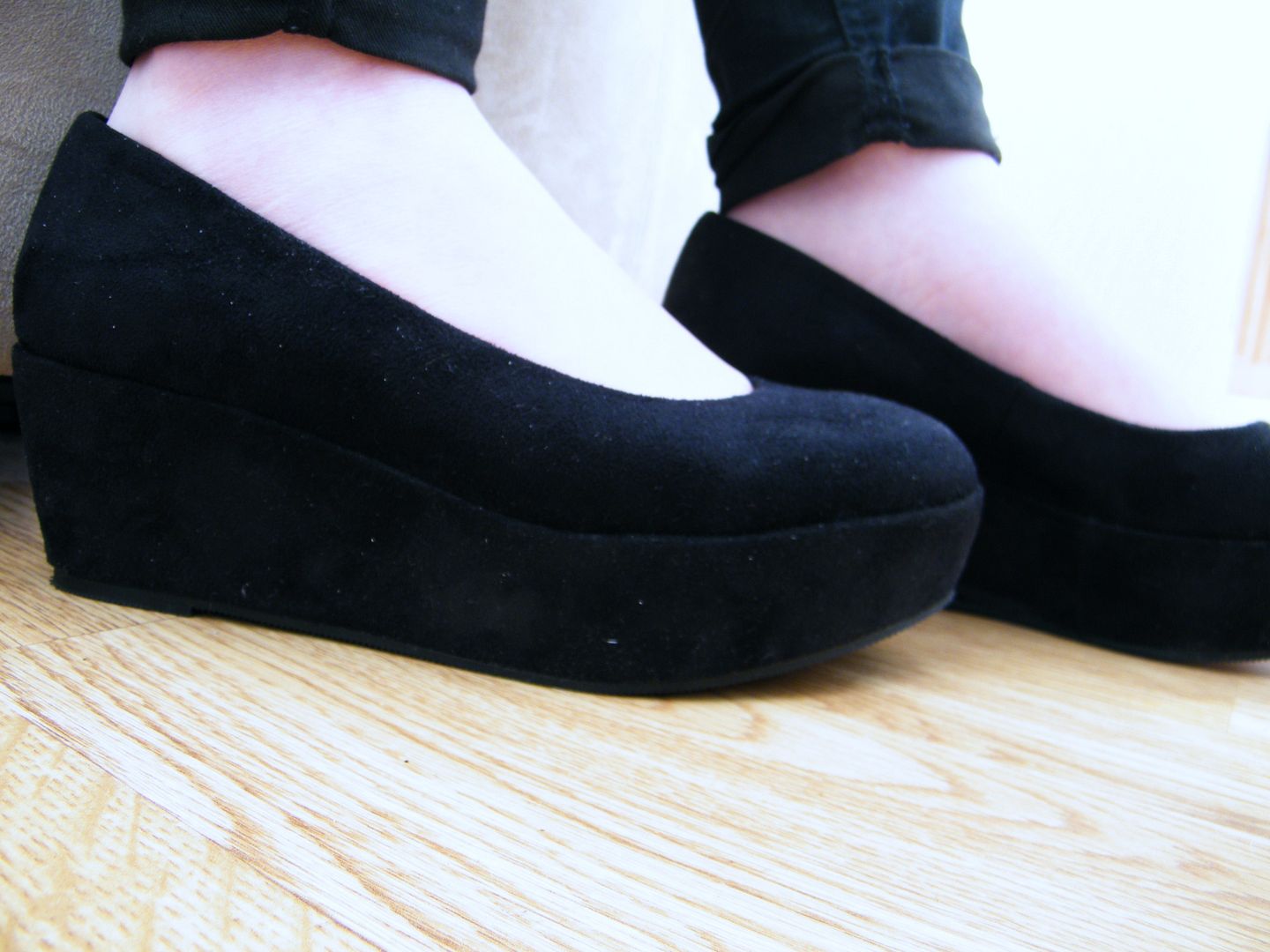 Not too long ago I posted about one of my new favourite trends;
flatforms
. I originally wanted the popular 'Willow' flatforms from Office but they were sold out before I was even made aware of them. I searched everywhere for a similar pair but had no luck. Luckily
Caroline
posted a picture of the ASOS Vera Pointed Flatforms and after talking to her about how comfy they were I just had to order a pair.
I admit that the image online doesn't do them justice at all, they're much lovelier in real life! For some reason I had SUCH a problem ordering them online. I had a code for 20% off but it wouldn't work for me and I was told that the code was for certain customers only, which I didn't think was very fair.
Luckily for me there are some helpful and lovely bloggers in the world as
Charli
very kindly offered to order them for me using the code and have them sent to my address! I couldn't believe how out of her way Charli went for me so I want to say a HUGE thank you!
The shoes arrived in quick time and luckily they were gorgeous and fit well! I say they fit well, but they actually kept slipping off when I walked, which is something I've found a lot of bloggers to be saying about them! I actually purchased some heel liners to stop this problem and now they're pretty much the perfect pair of shoes!
As you can see the shoes are a soft suede material which means no wearing them in the rain! The shape of them is really comfortable and there's no pinching or blisters!
As a person that doesn't wear heels, these are perfect! They're a bit of a mix of platforms and wedges, but they feel just like you're walking in normal flat shoes, except with a little added height!
What do you think of flatforms? Do you own a pair?