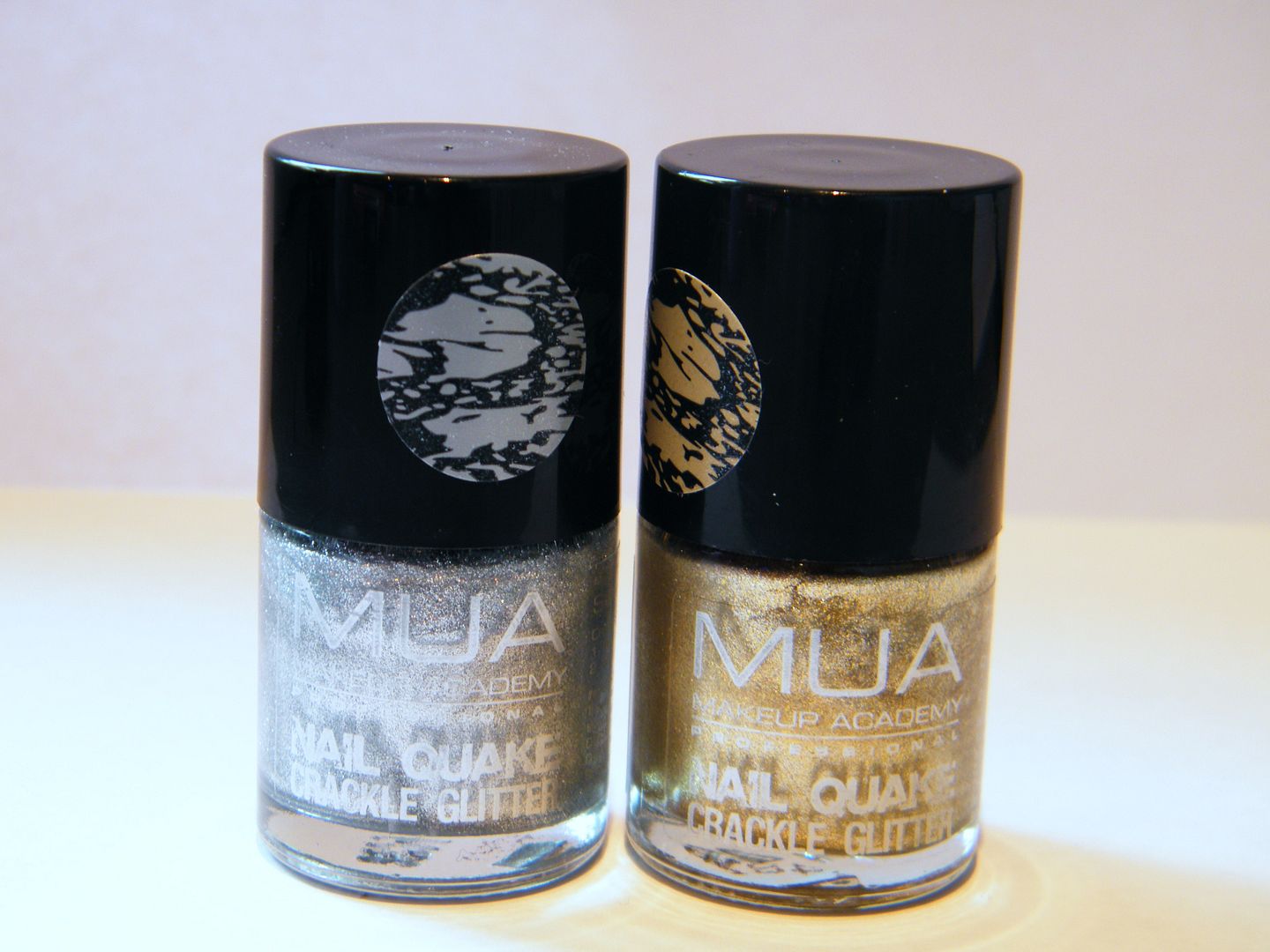 MUA Glitter Nail Quake - £2.99*
When I was sent the MUA x Love Hearts collection from the lovely people at MUA, these two polishes were also in the package as their also new to the brand.
I actually briefly tried a green version of the MUA Glitter Nail Quake in a Superdrug store and actually wasn't that impressed, but I'm guessing I just didn't give them enough of the chance because after using them properly, I actually really love them!
I received the Gold and Silver polishes, but there's also a few other lovely colours available, including Pink, Green, Blue and Copper, which is refreshing to see.
Unlike most crackle polishes, you don't have to only use one coat of polish. With these you can use as much as you want to get a greater crackle effect. I used both of them over some of the new Love Hearts polishes and I love the finished effect! The colours work so well together!
As you can see, I alternated the colours so you could see what the Gold and Silver looked like over the Orange and Pink Love Hearts polishes. I think they're great and it's my new favourite colour combination!
These polishes are extremely reasonably priced for £2.99 and I'll definitely buy some more, possibly the Copper and Green crackle versions!
Have you tried the new Glitter Quake polishes yet?
This post contains PR samples