Seventeen Super Lash Mascara - £4.99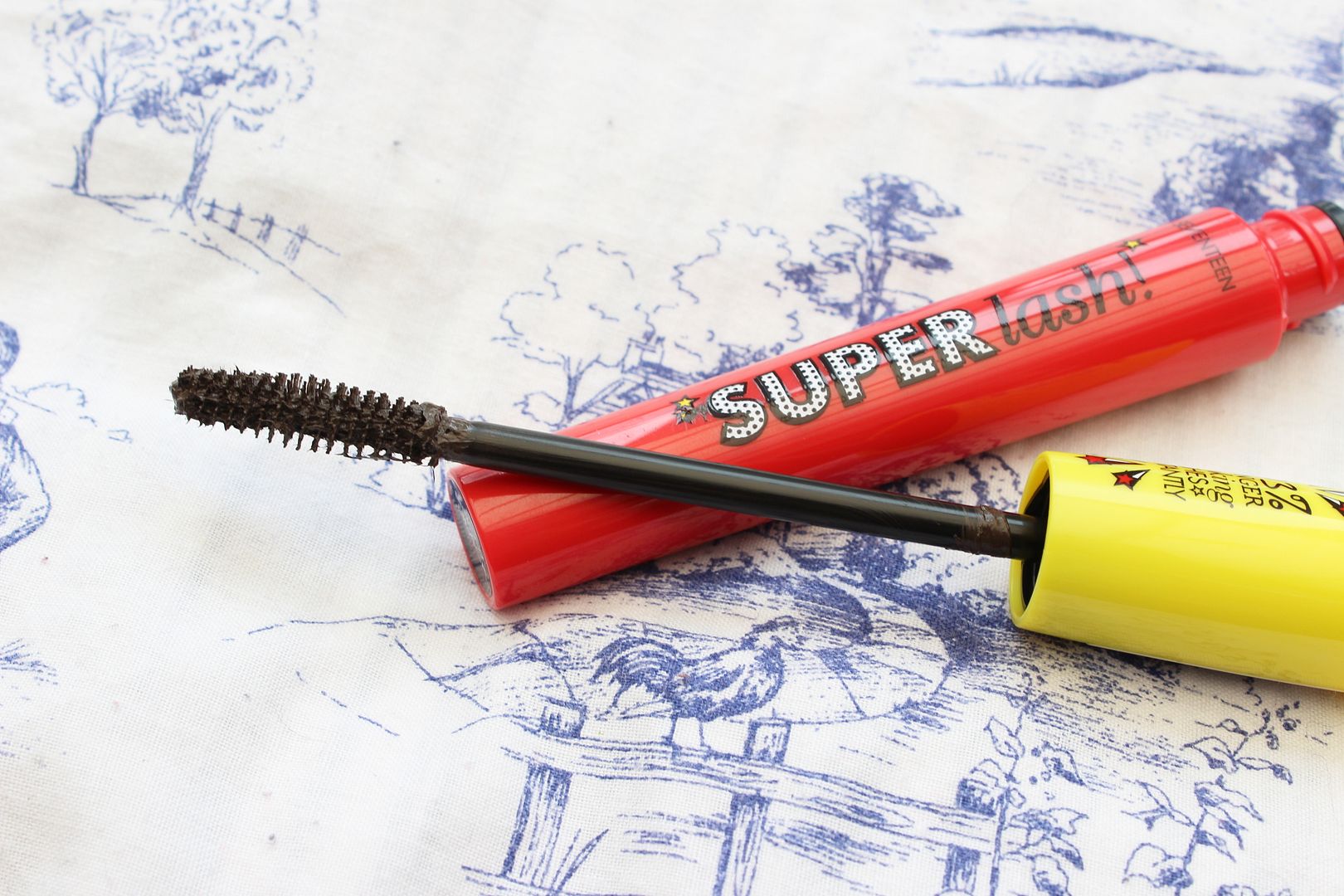 Another mascara to add to my collection, oops. The Seventeen Super Lash Mascara is part of Seventeen Cosmetic's new 'super' range so I just had to pick this up. for £5.99 it's much cheaper than a lot of other drugstore mascaras and the packaging is very similar to Mac's Wonder Woman collection, but at a fraction of the price.
Unfortunately I picked up the brown/black version of this instead of the pure black, which was REALLY annoying at the time but I've actually found that it's not too bad. On the wand the mascara looks really brown but on application it just looks pretty normal so I'm really glad about that. I really like the wand of this mascara as it's nice and thin so you can pull it through the lashes quite well, removing the majority of clumps as you go.
On application the mascara is quite wet and stays wet for a little while, which is a bit annoying as there can be some transfer on the upper lid and onto the cheeks, but overall I quite like it. I'm finding it fun to mix up different mascaras on a daily basis to create lots of different looks. I particularly like the fact this doesn't leave the lashes too clumped or spider leg like. I would definitely recommend this one for anyone looking for something cheap and cheerful.
What are your thoughts on the new Super Lash?